Enjoy the breathtaking Tashimabi view of many islands sprawled across the Seto Inland Sea, as seen through the cherry blossoms at Hirakiyama Park (Ehime)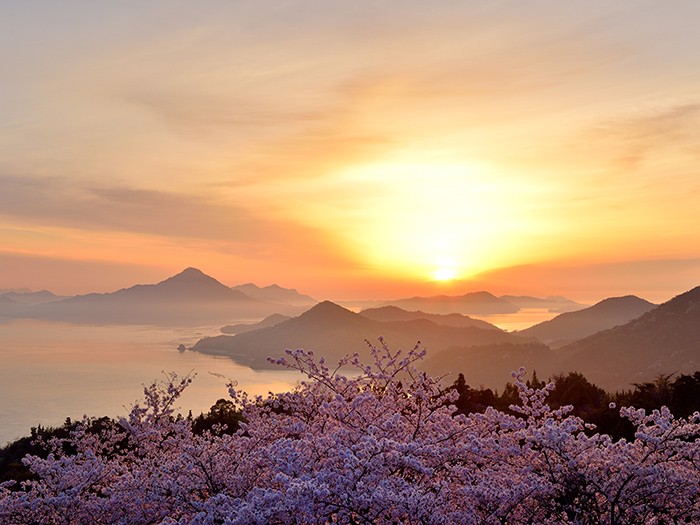 The Seto Inland Shimanami Kaido is a 70km bridge route that connects Onomichi City in Hiroshima Prefecture on the mainland with Imabari City in Ehime Prefecture in Shikoku. The varied-shaped bridge, which meanders across six large islands in the Seto Inland Sea, can be crossed by foot or bicycle (rental from 1000 yen with 1000 yen deposit). At Hakata Island – one of the islands on the route – is Hirakiyama Park, where you can climb to the viewing platform at the top of the mountain there and enjoy a breathtaking view of the many islands accentuated by cherry blossoms. It's a superb location for enjoying the beauty of the Seto Inland Sea, particulary the spectacular view of the arched bridge connecting Omishima Island and Hakata Island.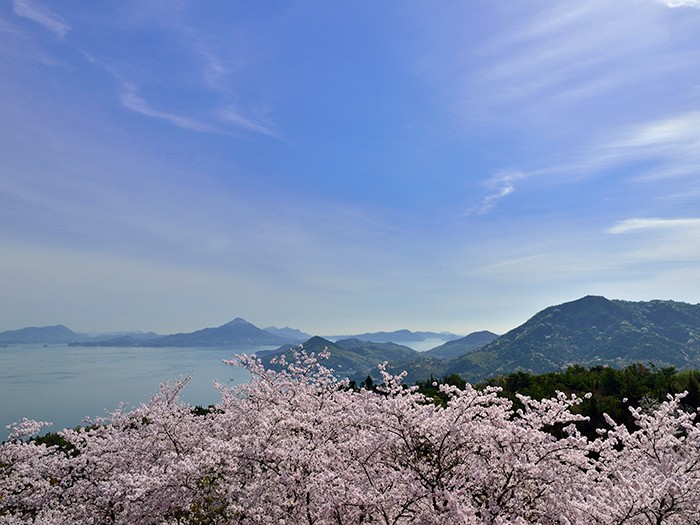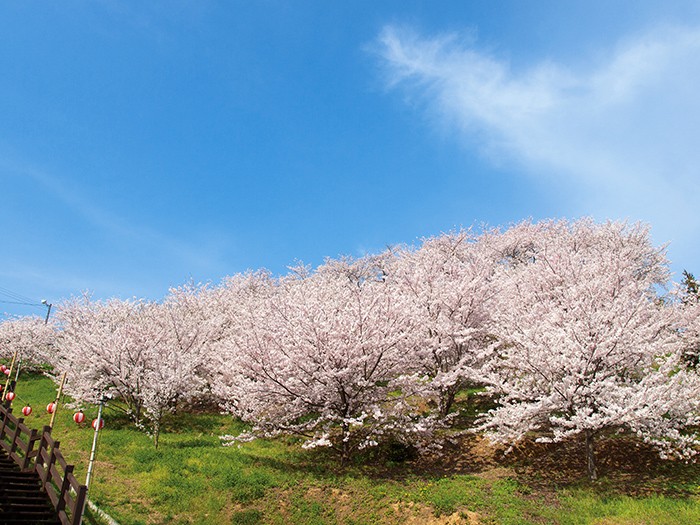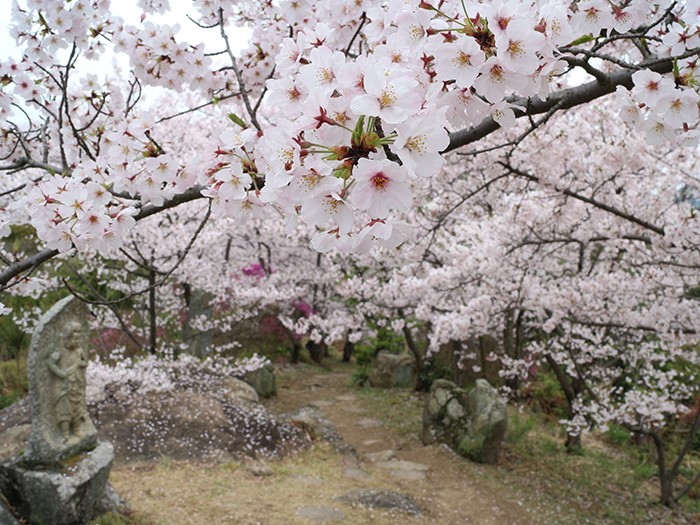 Hirakiyama Park
Address

Ikata, Hakata-cho, Imabari City, Ehime [Map]

Cherry blossom

Approx. 1000 trees

Full bloom

Early April

Light up

Early-to-mid April, 18:30-22:00

Parking

150 cars

Access

Take a bus from JR Imabari Station to Hakata Island BS bus stop, then transfer to another bus and get off at the Kumago bus stop; it's about 20 minutes' walk from there.

Contact

Citizen's Service Section, Hakata Branch, Imabari City Hall

TEL

+81-897-72-1500

URL
Immerse yourself in the spring scenery of cherry blossoms coloring the Seto Inland Sea at Senkoji Park (Hiroshima)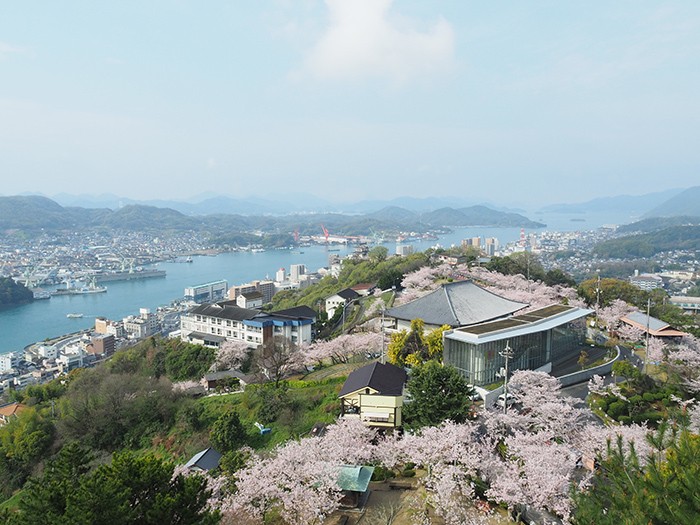 Looking out onto the Seto Inland Sea is Onomichi City in Hiroshima Prefecture, which is also called the "town of hills" for its many stone steps and narrow alleyways that create a nostalgic atmosphere of the charming Japanese townscapes from olden times. Onomichi has also been used as a location for numerous Japanese films and anime. Situated on the top of a low hill and expanding to halfway down it is Senkoji Park, where you can enjoy a sprawling view of Onomichi City, Mukaishima Island and the misty mountain ranges of Shikoku Island as seen through the cherry blossoms in spring; the serene scenery will truly enhance your travel experience in Japan. As the cherry blossoms' petals flutter and fall, many people also enjoy strolling through the "Path of Literature" that has 25 stone inscriptions scattered around it featuring excerpts from works of authors and poets who have been inspired by Onomichi.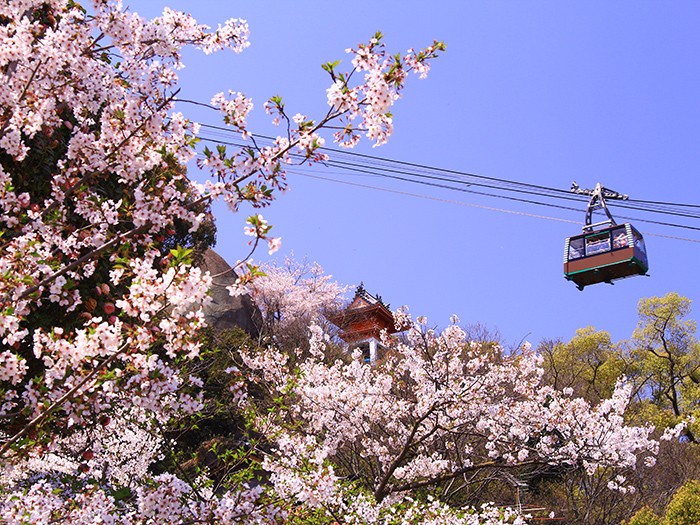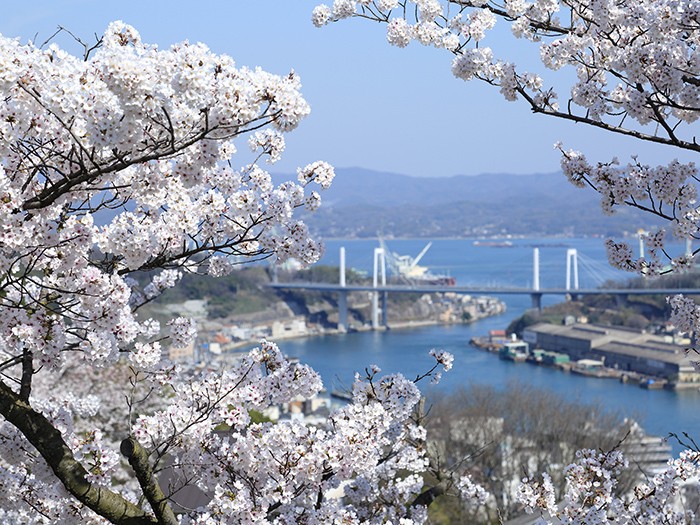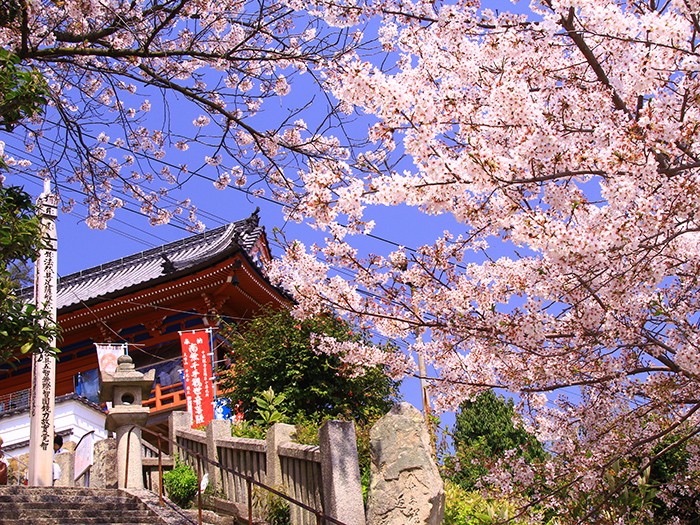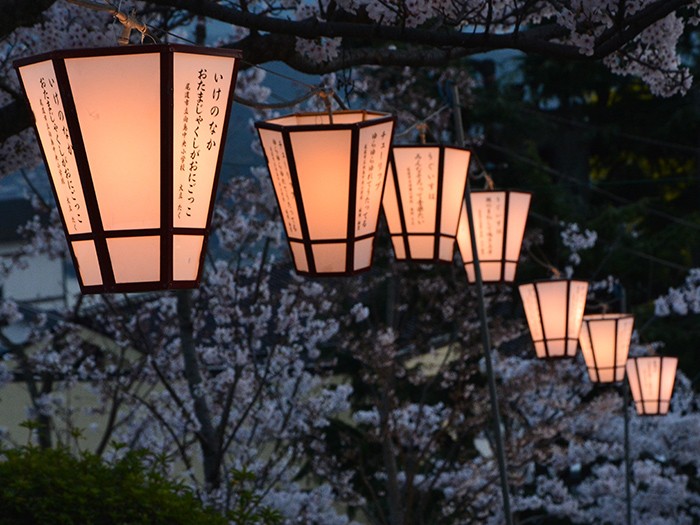 Senkoji Park
Address

19-1 Nishi-Tsuchido-cho, Onomichi City, Hiroshima [Map]

Cherry blossom

Approx. 1,500 trees

Full bloom

From late March to early April

Light up

Paper lantern illumination: From mid March to mid April, 18:00-6:00 (the next day)

Parking

70 cars (600 yen/day)

Access

Walk for around 15 minutes from JR Onomichi Station to reach the Mt. Senkoji Ropeway Sanroku (base) Station. Then ride the ropeway from there for around three minutes and get off at the Sancho (top) Station; the park is right there.

Contact

Onomichi City Tourism Section

TEL

+81-848-38-9184

URL
(This information is as of March 2018)