Incorporate the rich waters of Tamatsukuri into a tour of places to make your skin beautiful
Tamatsukuri Onsen is said to have been rejuvenating people's skin for around 1,300 years. It is now popular, having been scientifically proven to remove dead skin cells and have a moisturizing effect.
The Tamayu River, which flows at the heart of this place, is dotted with spots associated with skin beautification. We recommend the Oshiroi Jizo, a stone statue of a guardian deity, in Seiganji Temple. It is said that in the past, when a priest who was worried about bruises on his face put "oshiroi" (face-powder) on this statue and prayed, he was healed.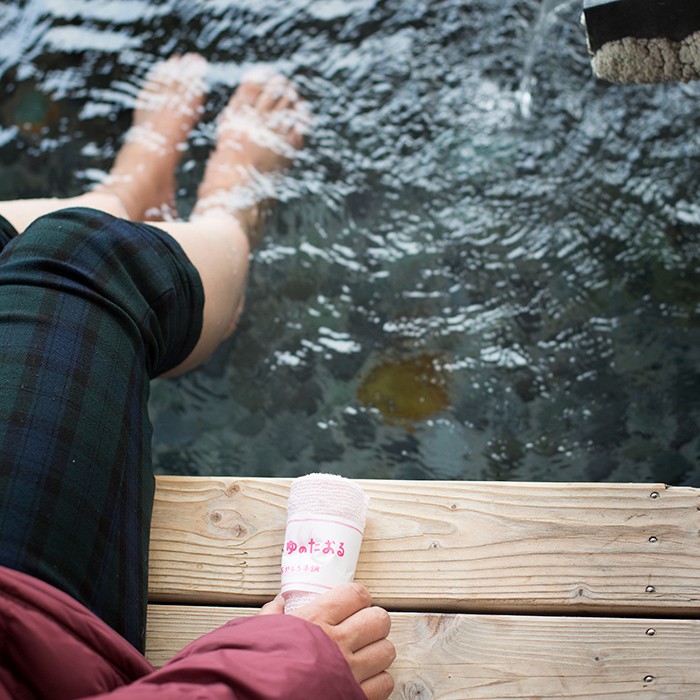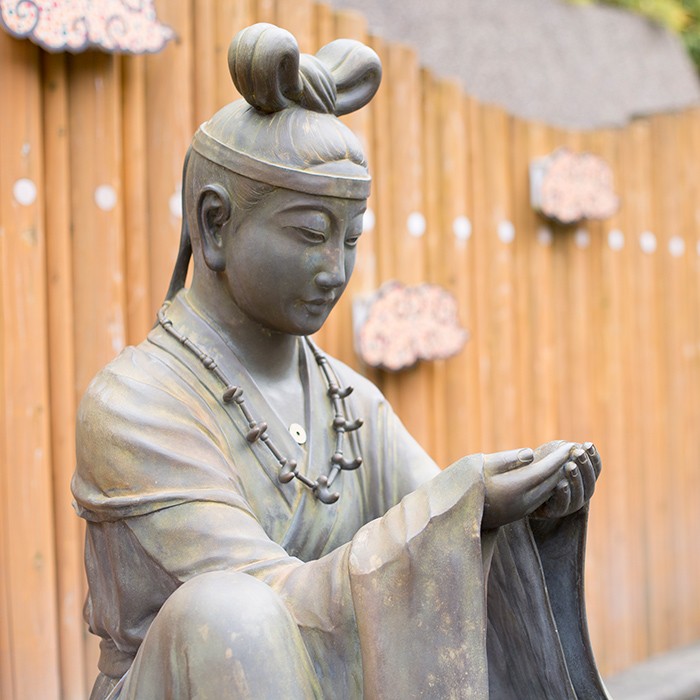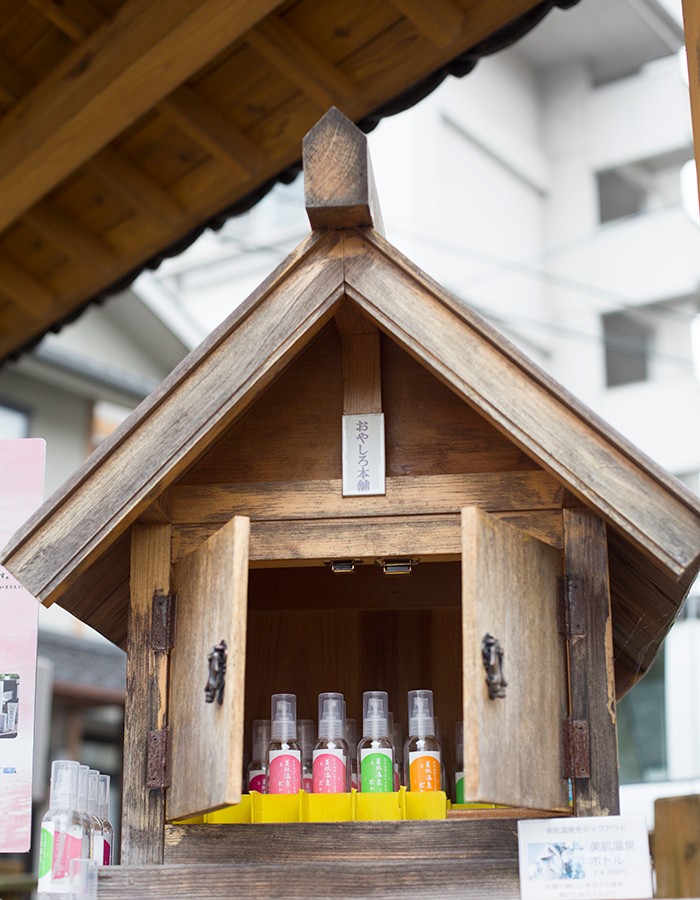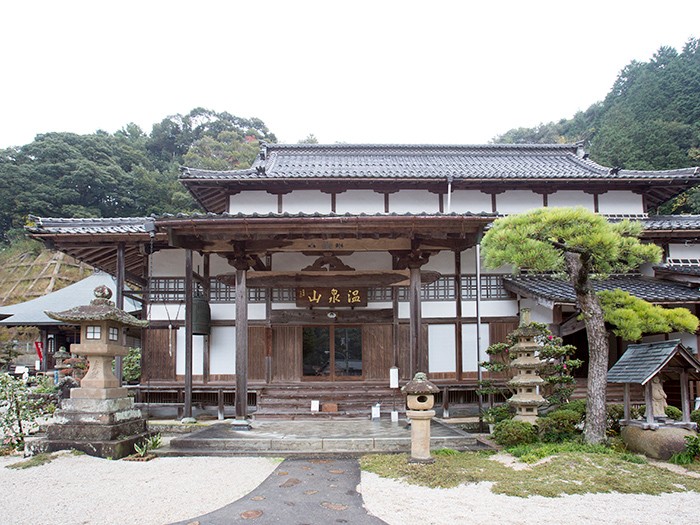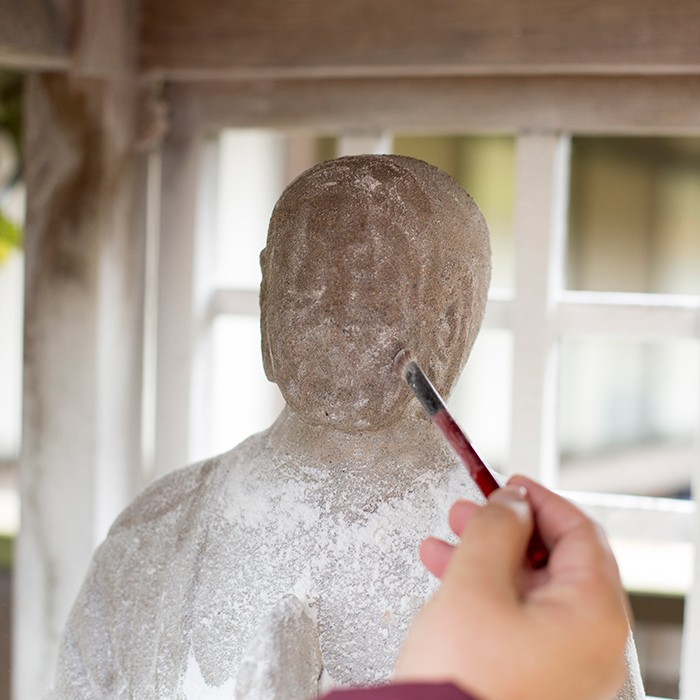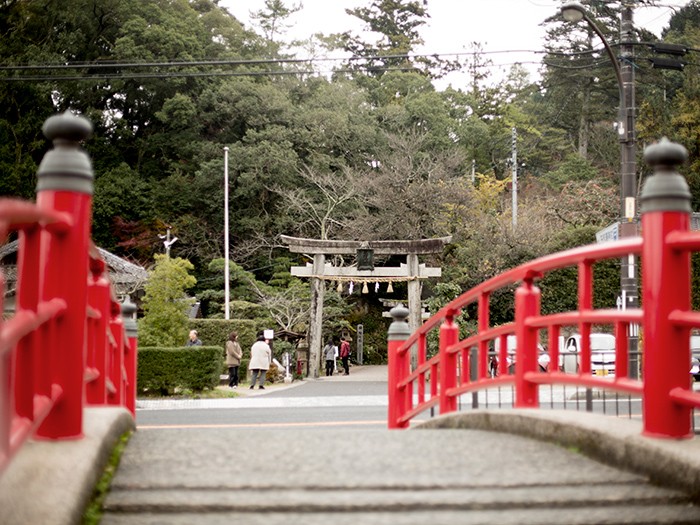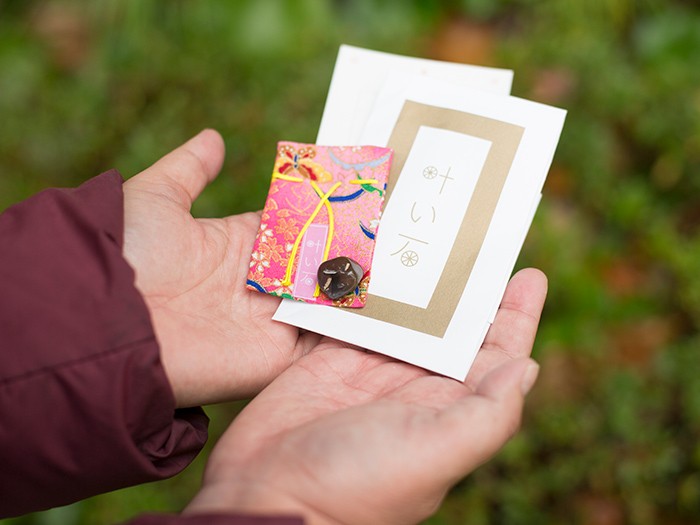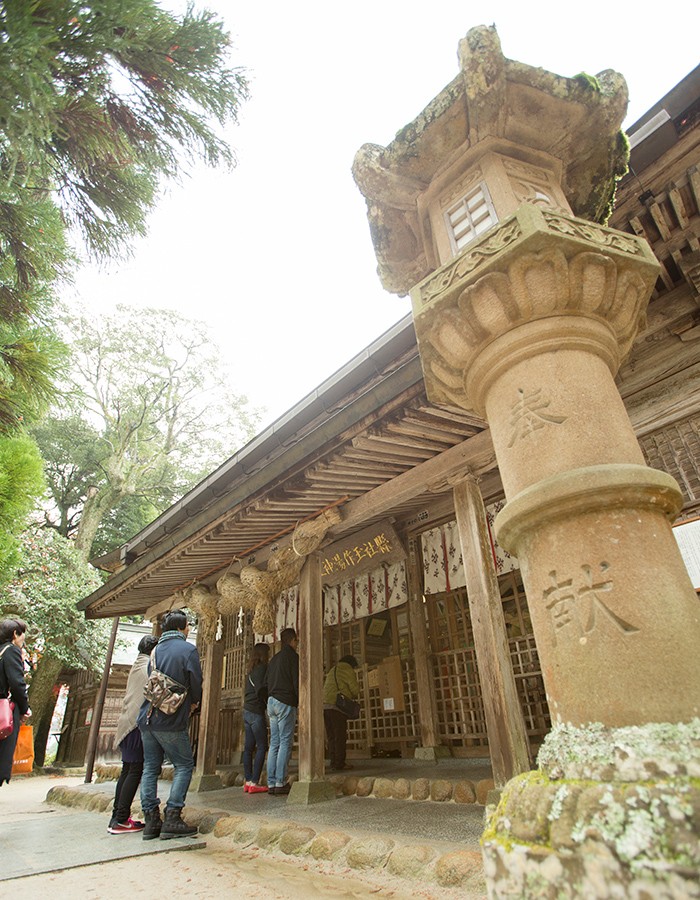 If you are looking for a place to rest and buy souvenirs, head to Tamatsukuri Artbox, a facility complex in a renovated former ryokan.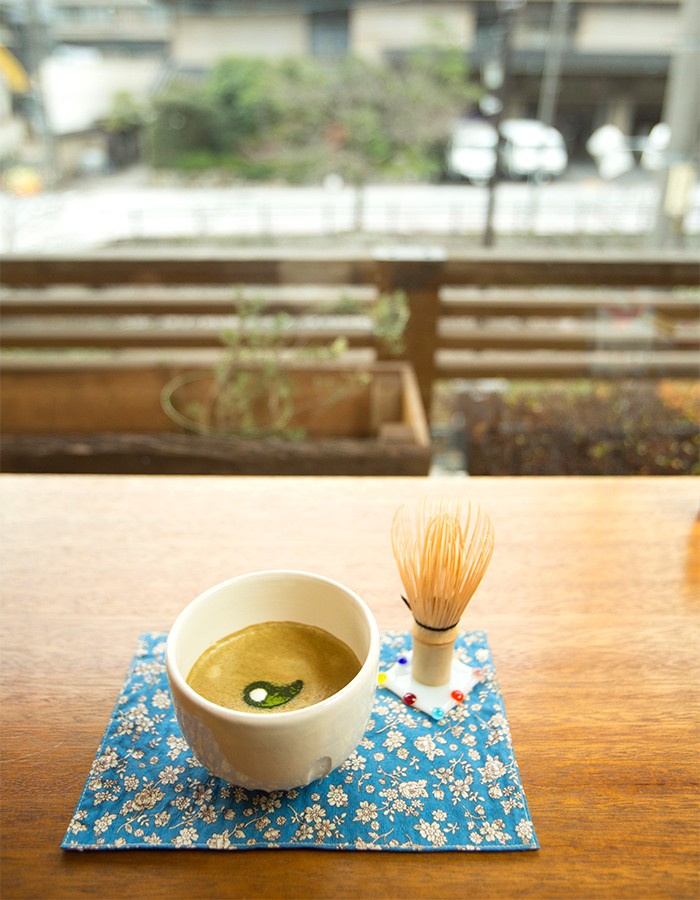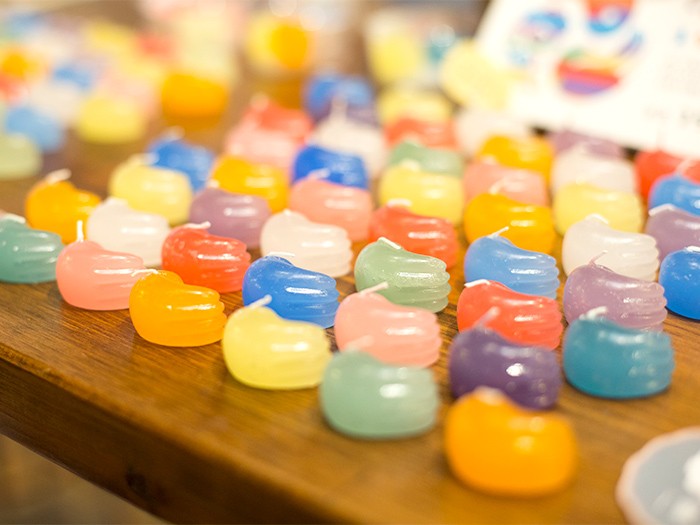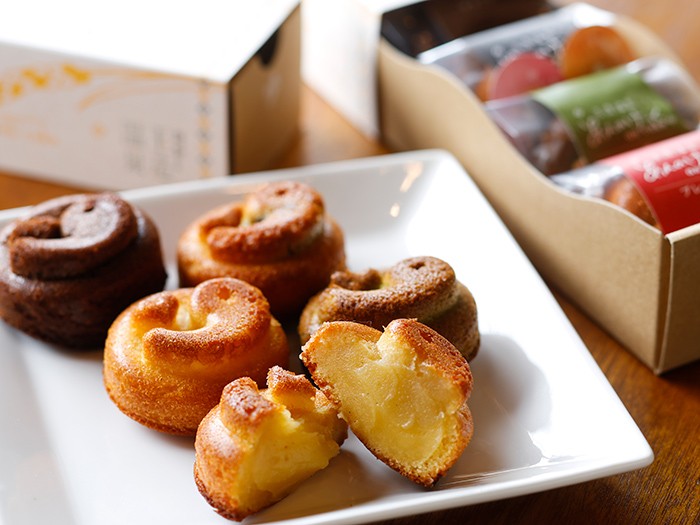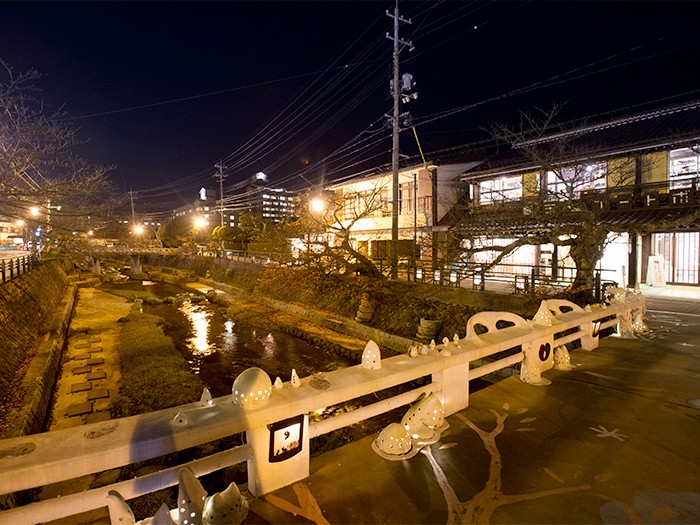 Stay in the Chorakuen, a ryokan, in order to fully enjoy this famous hot spring. The "Ryugu-no-yu," a mixed open-air bath of around 400 m2 is the largest in Japan. Though this bath is mixed, everyone enters wearing bathing clothes known as "yugi," so you can have peace of mind. One highlight is the approximately 33,000 m2 gardens, which are awarded a top place in overseas rankings of Japanese gardens each year.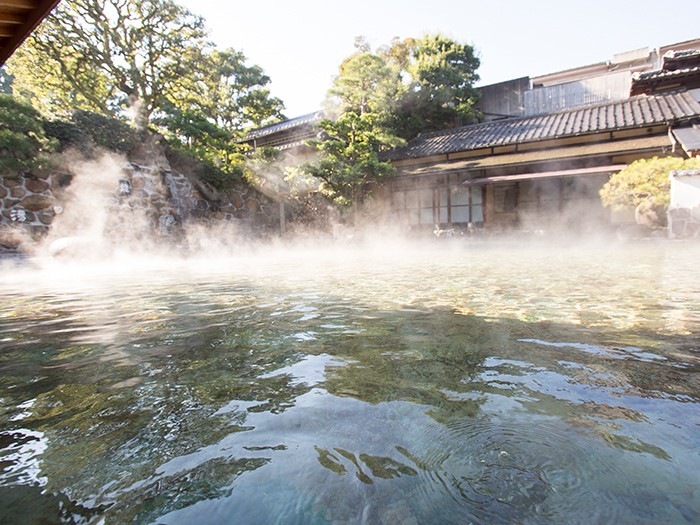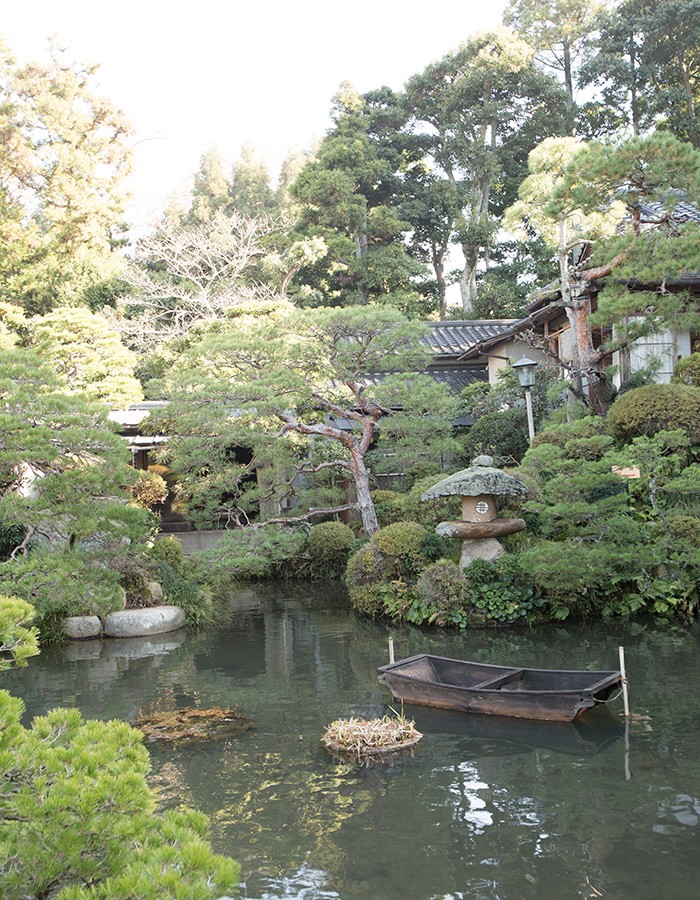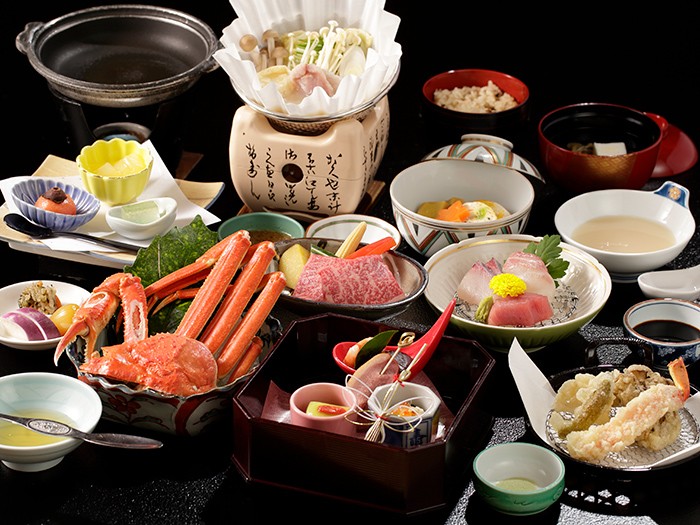 Onsen San Seiganji Temple
Address

530 Tamatsukuri, Tamayu-cho, Matsue City, Shimane [Map]

TEL

+81-852-62-0516

Open

Dawn to sunset

Access

About 10 minutes' ride on taxi from JR Tamatsukuri Onsen Station
Tamatsukuriyu Shrine
Address

508 Tamatsukuri, Tamayu-cho, Matsue City, Shimane [Map]

TEL

+81-852-62-0006

Open

Dawn to sunset *Shrine office: 9:00-12:00/13:30-17:30 *Saturdays, Sundays, holidays: 8:30-17:30

Parking

20

Access

About 5 minutes' ride on taxi from JR Tamatsukuri Onsen Station
Yunosuke-no-yado Chorakuen
Address

323 Tamatsukuri, Tamayu-cho, Matsue City, Shimane [Map]

TEL

+81+852-62-0111

Price

For 1 room for 2 people, 1 night with 2 meals starts from 17,500 yen per person *Only guests can use the onsen

Access

About 5 minutes' ride on taxi from JR Tamatsukuri Onsen Station

Credit card

Accepted

URL
(This information is as of March 2018)