To the center of Kochi City, in search of varieties of paper, and the natural world and cuisine nurtured by Tosa.
Kochi is the leading prefecture in Japan for delicious food. After noon, you can enjoy the rich bounty of the prefecture and the local dishes with sake in this bustling market. It's an everyday occurrence here to see locals and tourists hitting it off and drinking together. If you run into any locals who love to share a toast, do join them and enjoy a meaningful time. Order your food after you've secured a seat. You can also enjoy wondering what you are going to eat at the 40 individual Japanese, Western and Chinese eateries, where the smiles of the shop owners, overflowing with hospitality, will warm your heart.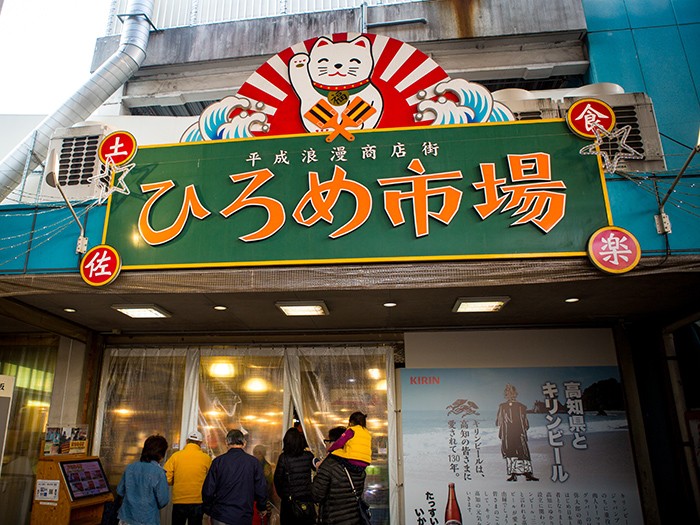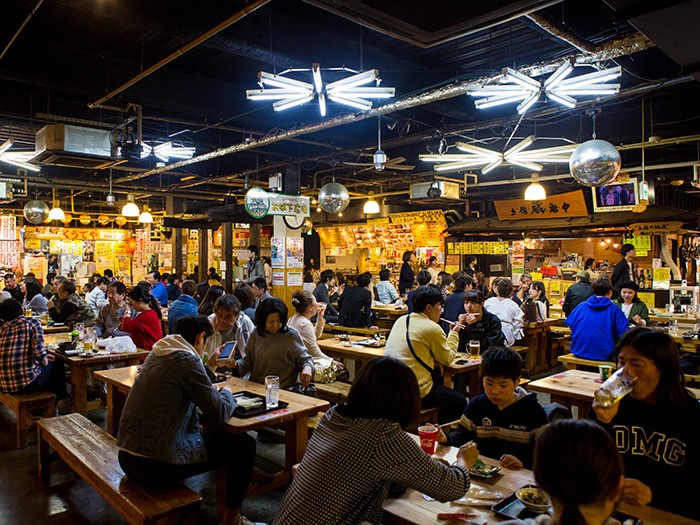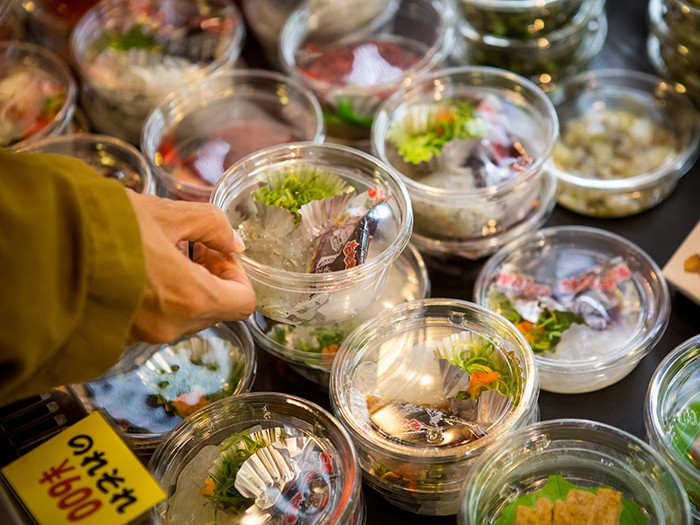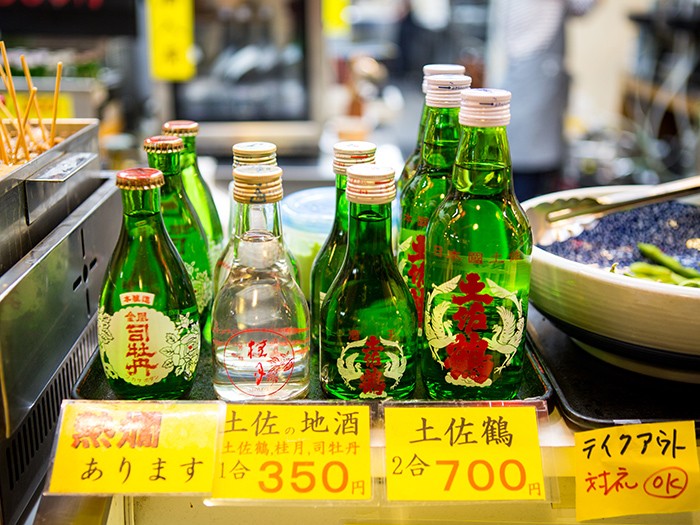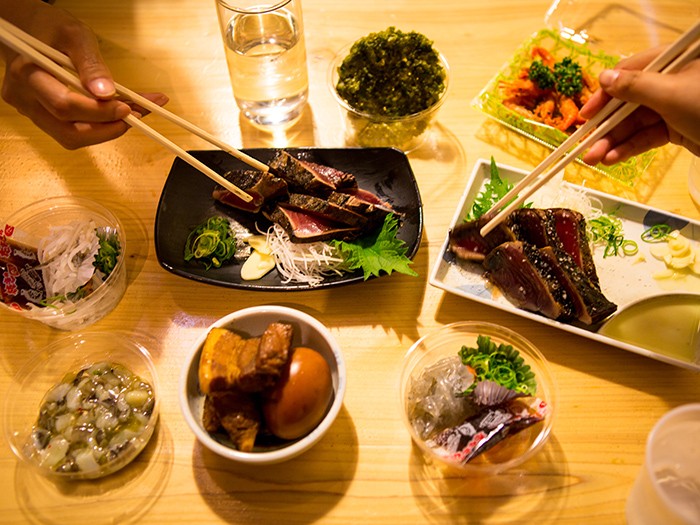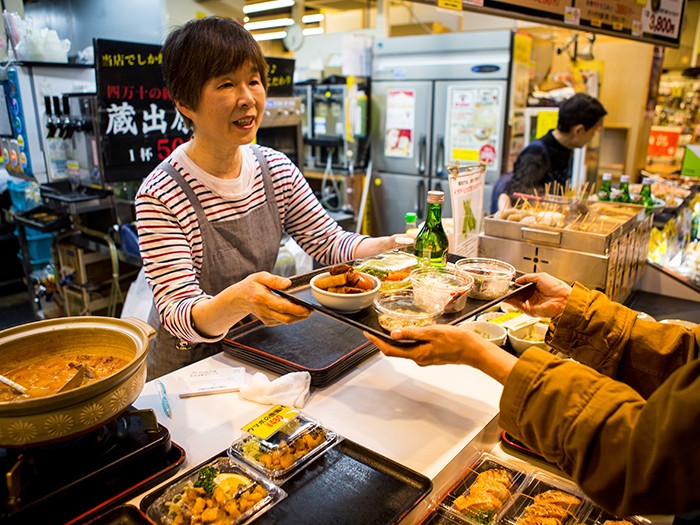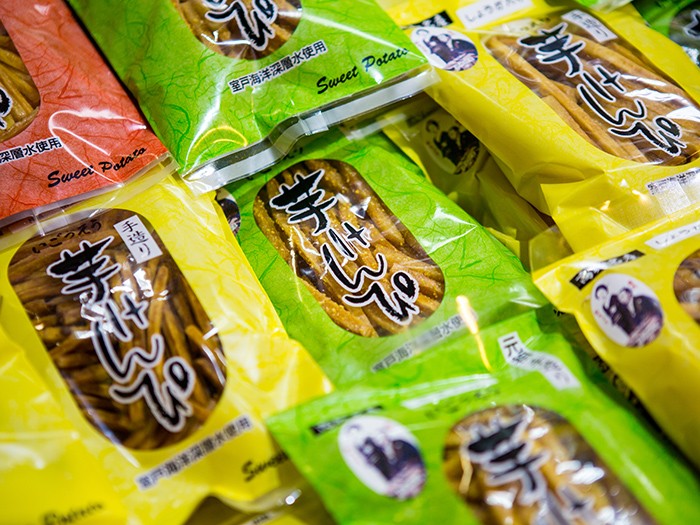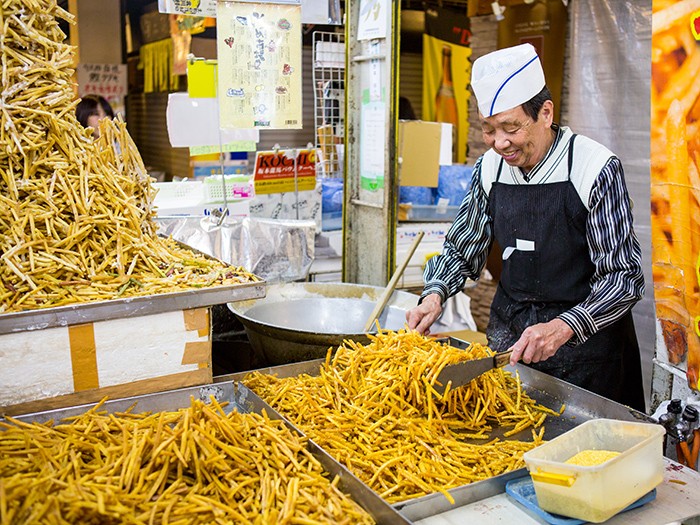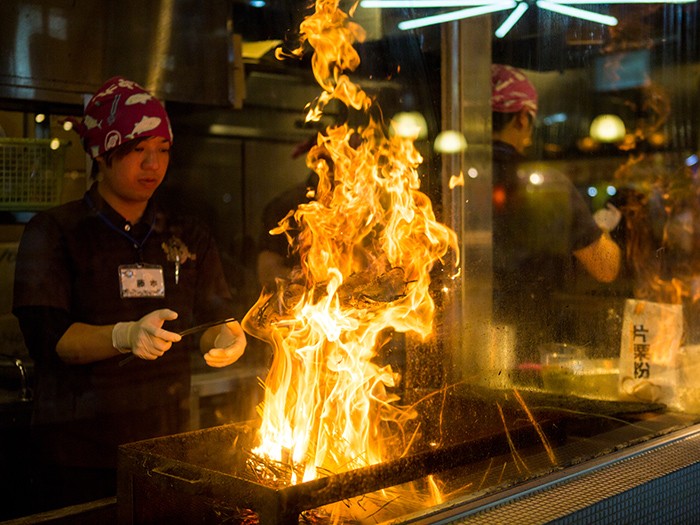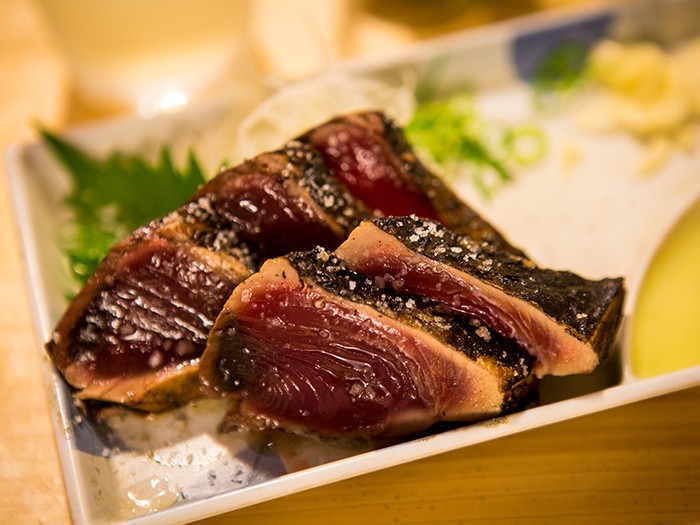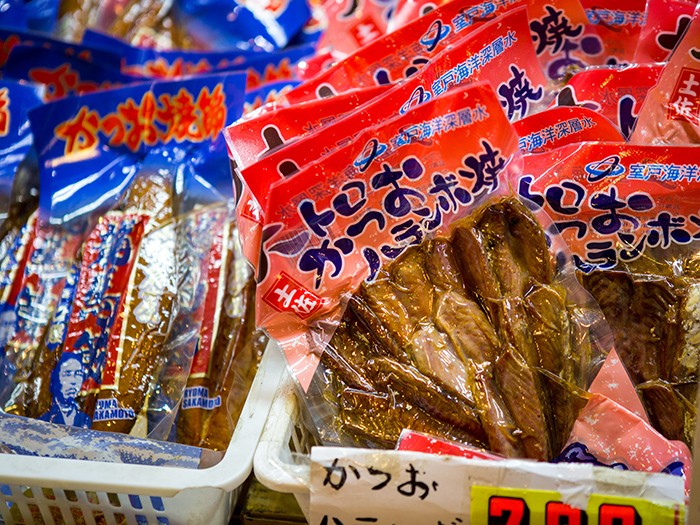 Makino Botanical Garden, created to honor the world-famous botanist Dr. Tomitaro Makino who was born in Kochi, is located on Mt. Godai in the outskirts of Kochi City. In the gardens of around 6 ha, all four seasons are brilliantly colored with around 3000 types of plants, including those connected with Dr. Makino. The excellent buildings here were designed to be in harmony with the plants, using cedars and cypress from Kochi. With a landscape where that brilliant design is interwoven with the plants, and a large conservatory with a tower inspired by a vision of a cave of trees, this unique, photogenic world extends before you.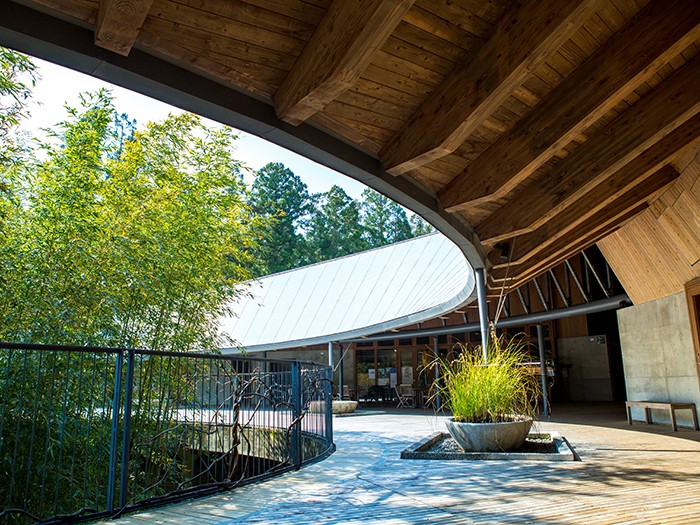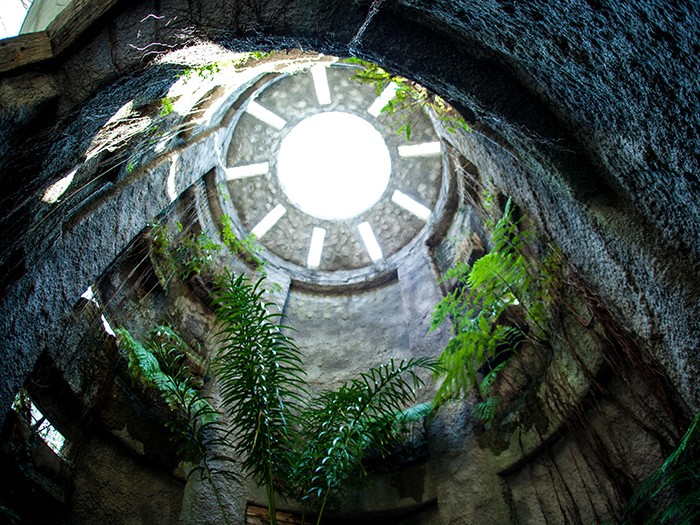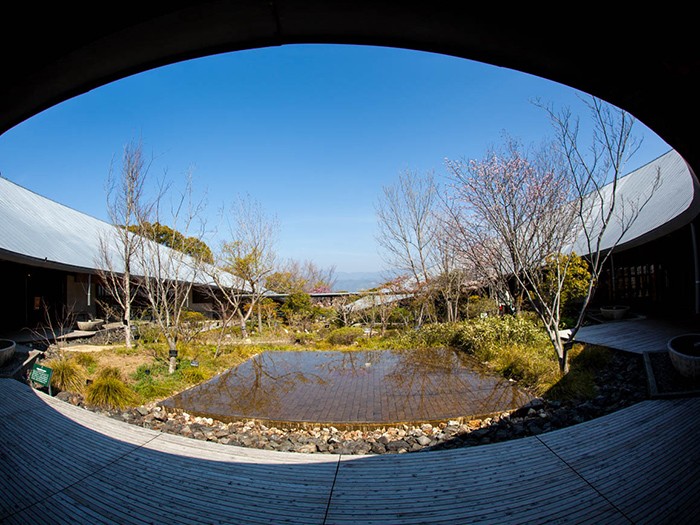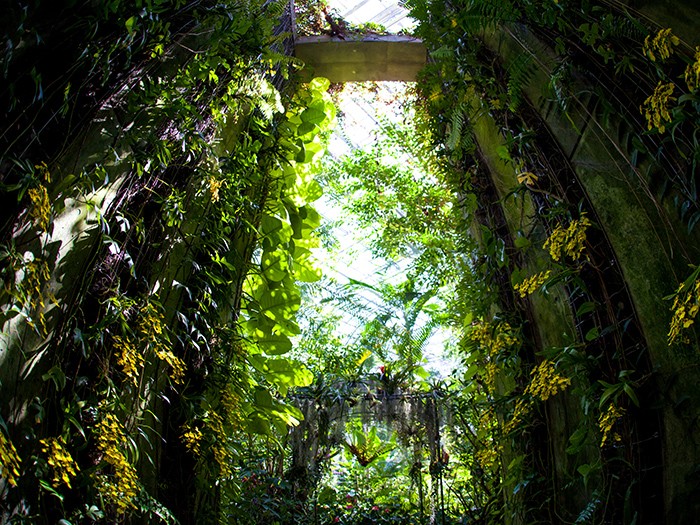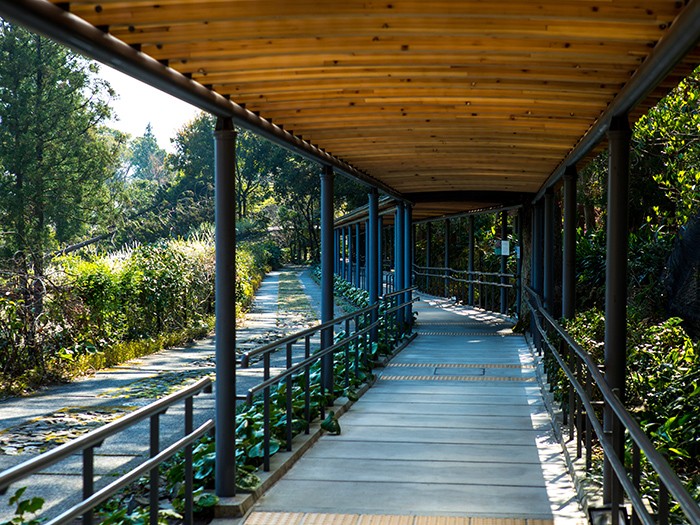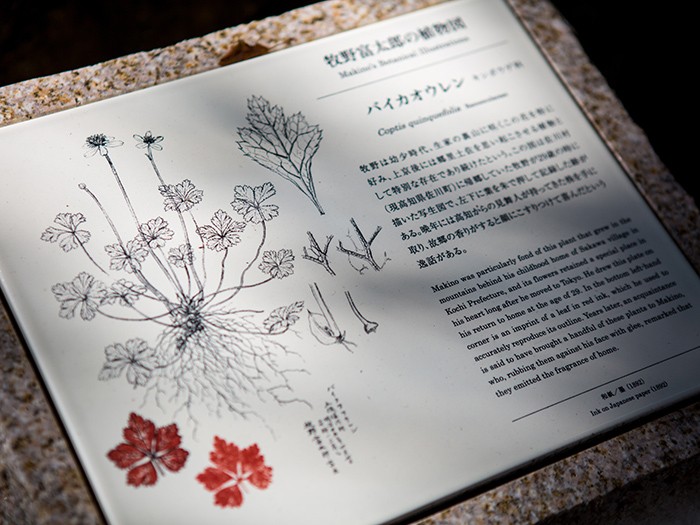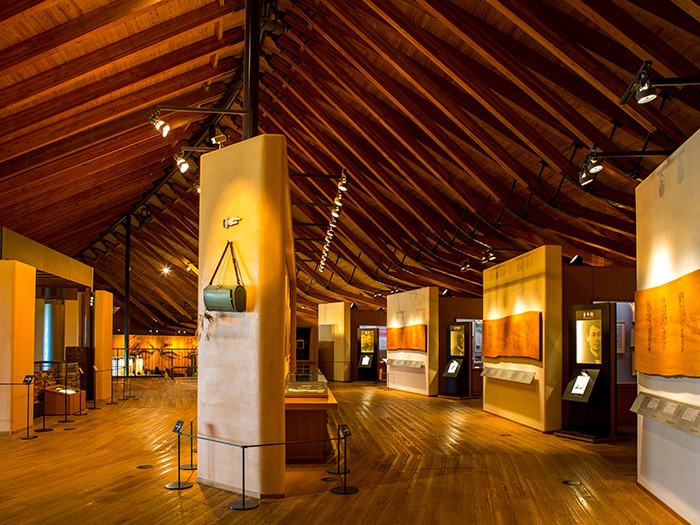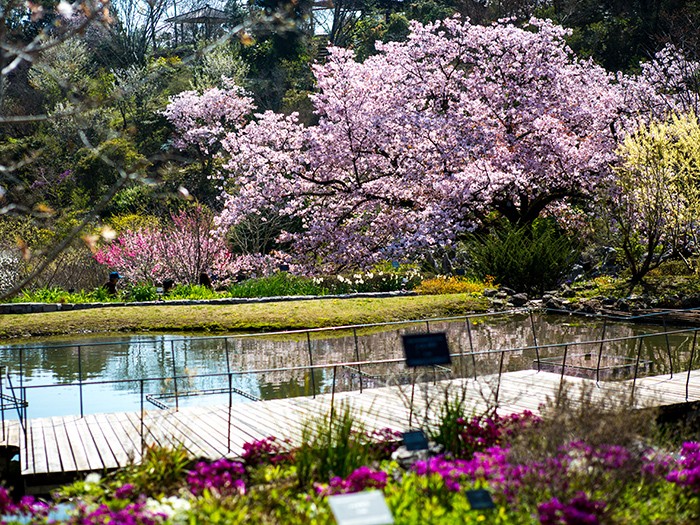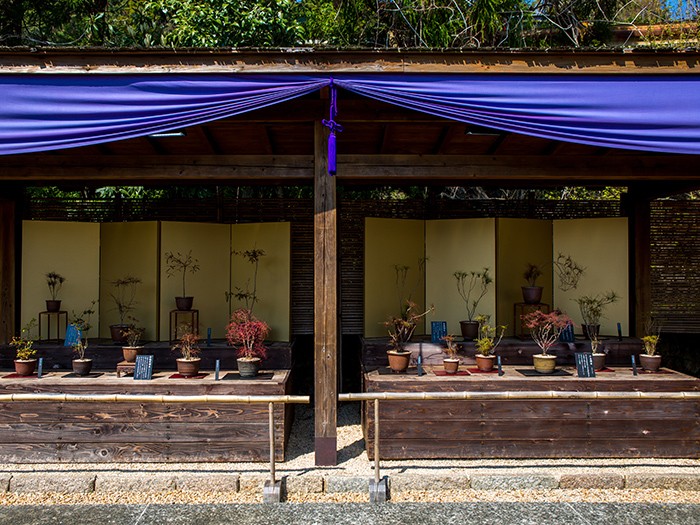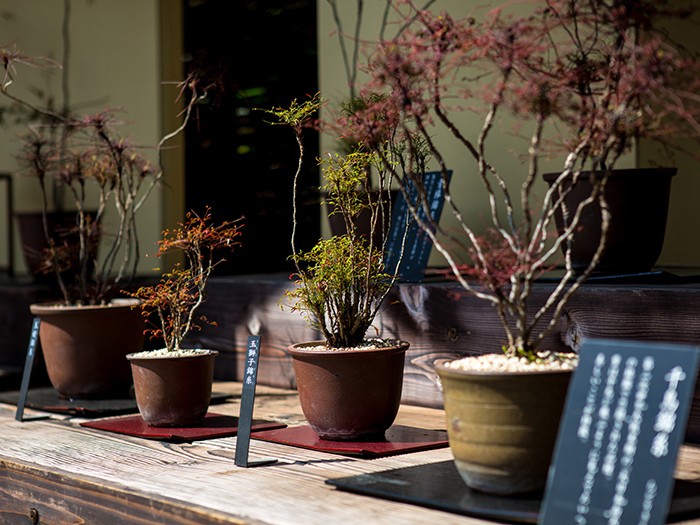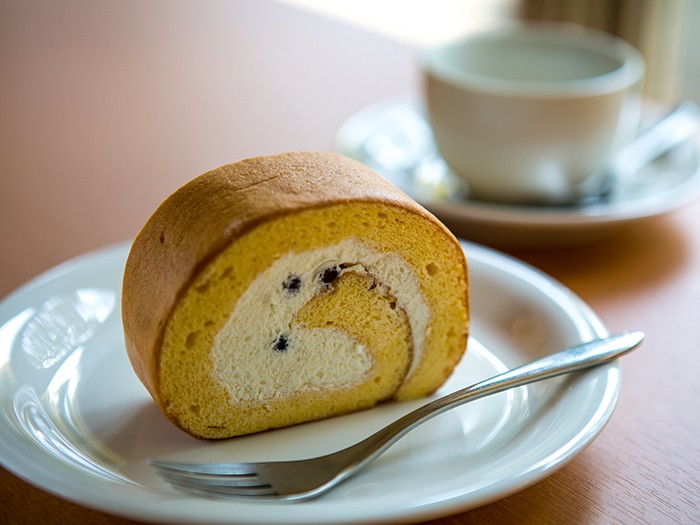 When choosing souvenirs, head to PAPER MESSAGE, a store that sells varieties of paper, unusual in Japan. Watch out for the items with motifs, like the Kochi special products and sightseeing spots. You'll want to collect the sets unique to this specialty store.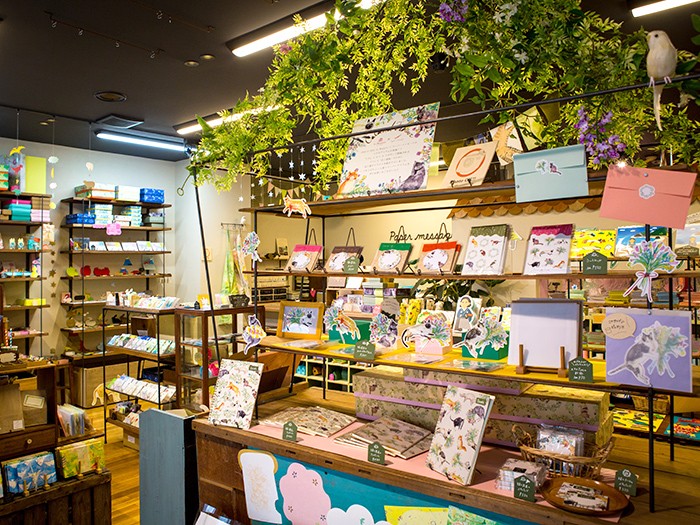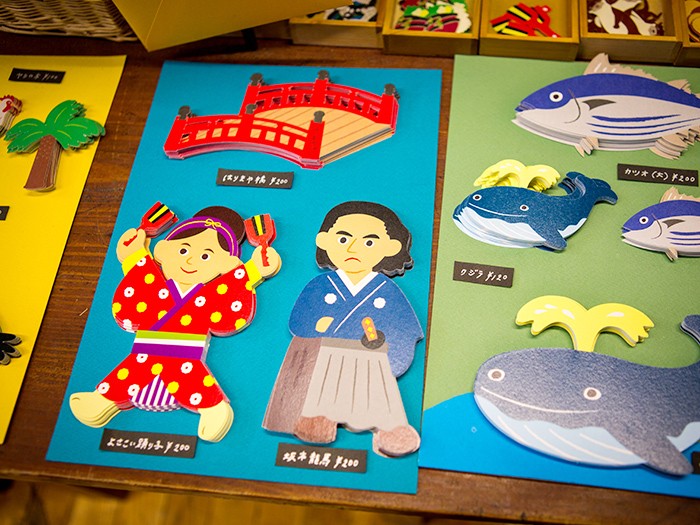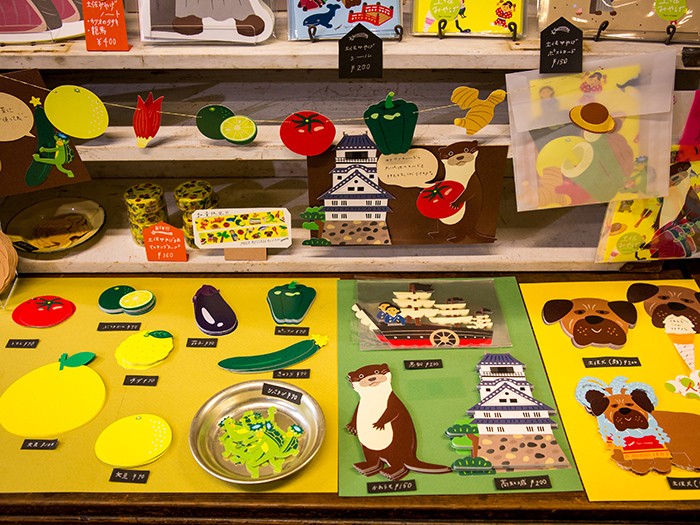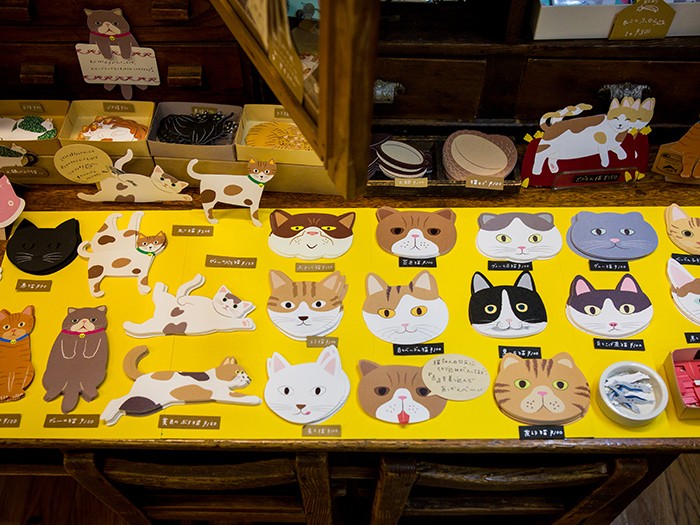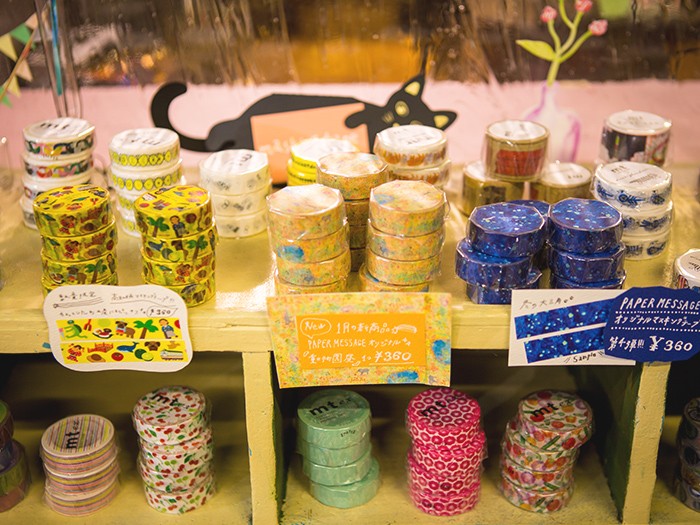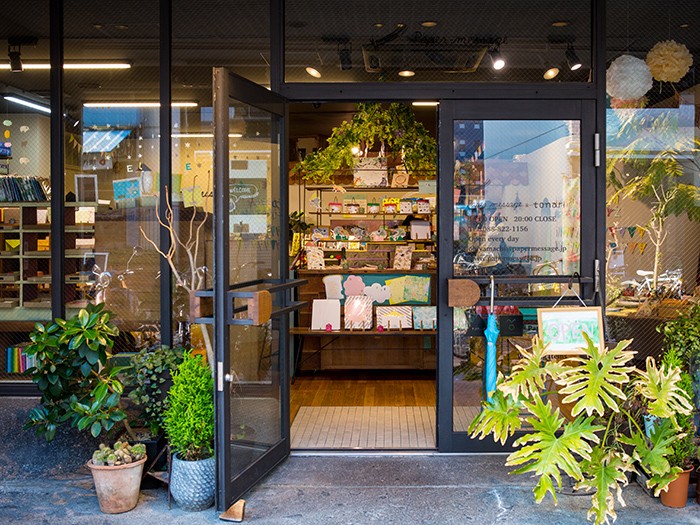 Each Sunday there is a street market, approximately 1 km long, along the straight road from Kochi Castle. Early in the morning, around 400 stalls are set up next to each other, and you may be surprised at the way they continue as you walk and walk. Many of the vendors are farmers and fishermen from Kochi Prefecture. There is an array of vegetables and fruit, freshly harvested that morning, and dried seafood caught in the open sea around Kochi. If you ask about the produce, you'll be given a passionate explanation. Conversation with the store owners is one of the true charms of this city.
As this was originally a market closely connected with everyday life, the vegetables are sold at reasonable prices, such as 100 yen per basket. Even wandering around and seeing the rich bounty of Kochi, including the local foods, inaka zushi and imo (sweet potato) tempura, and brand vegetables like Tokutani Tomatoes, is fun. Experience the profound cuisine and culture of Kochi, in this market with over 300 years of history.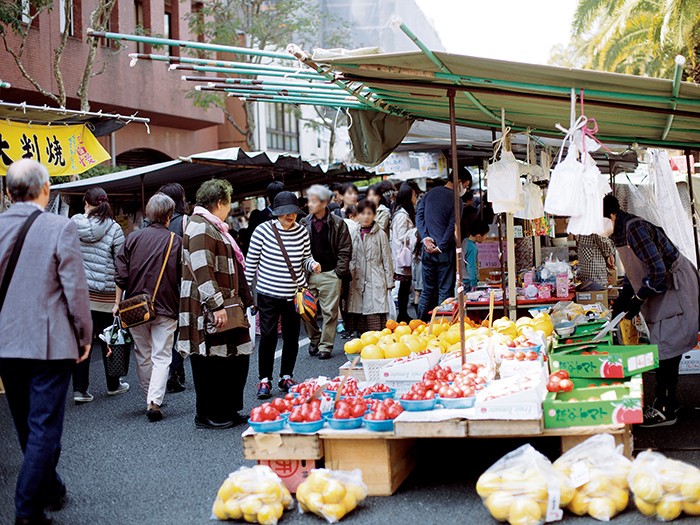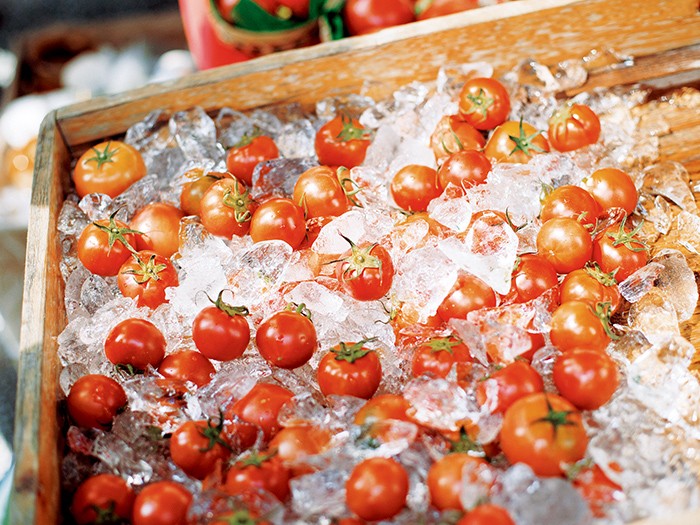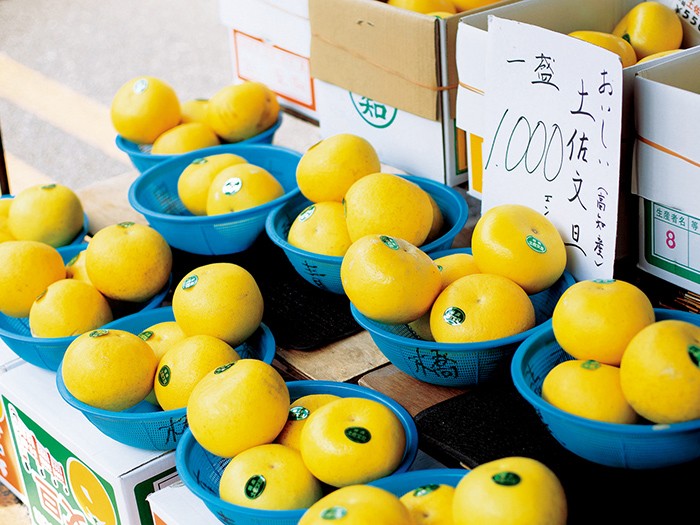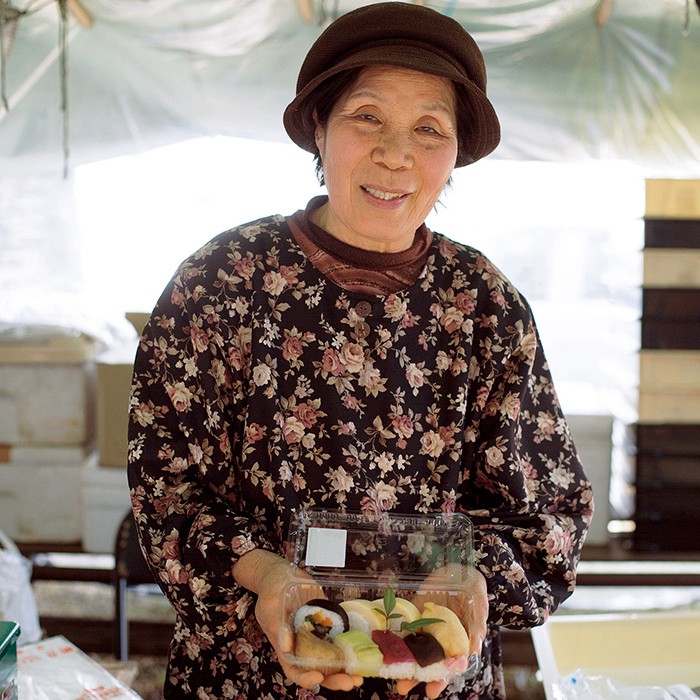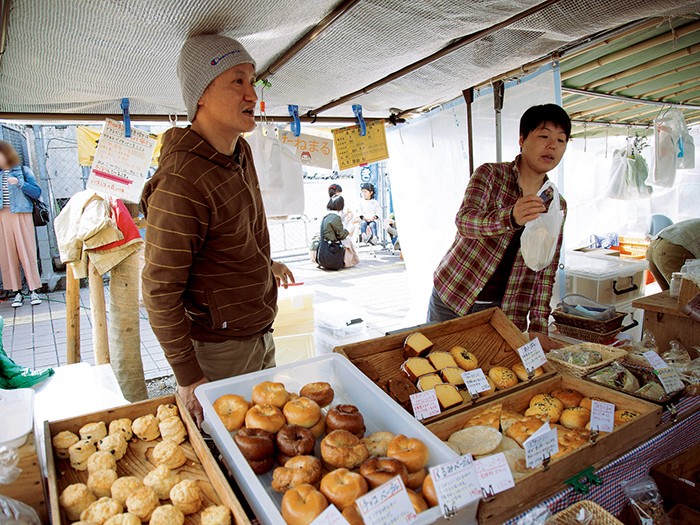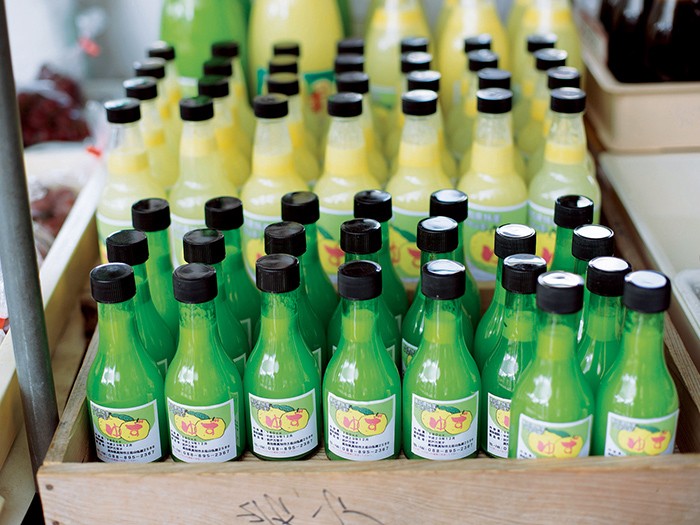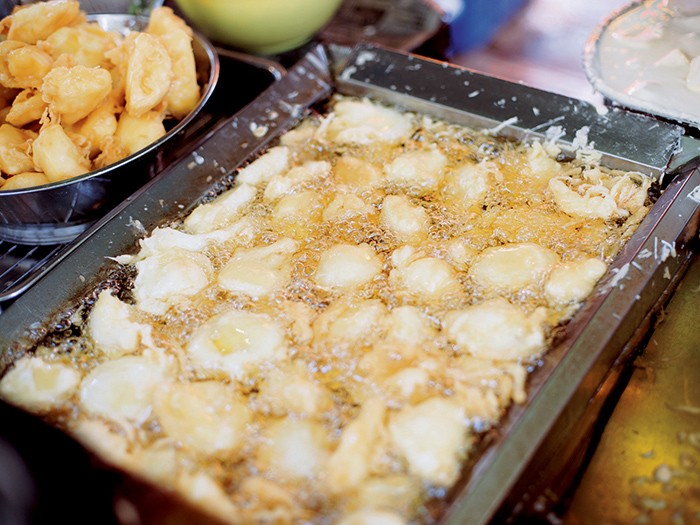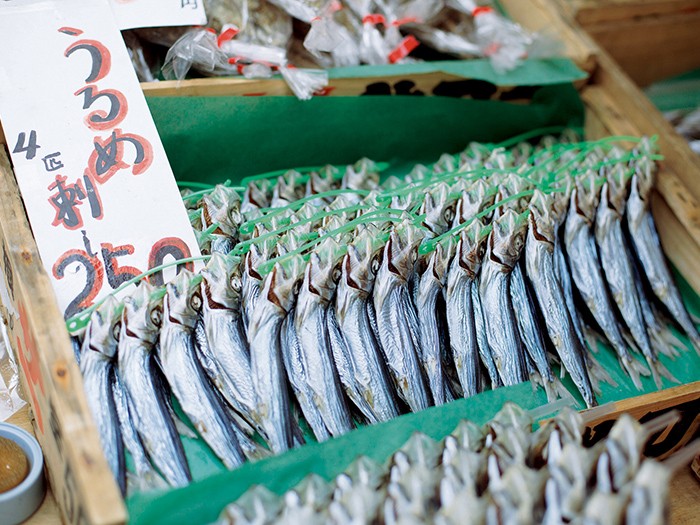 Hirome Market
Address

2-3-1 Obiya-machi, Kochi City, Kochi [Map]

TEL

+81-88-822-5287

Open

8:00-23:00 *Sundays from 7:00. Differs depending on the shop

Closed

Differs depending on the shop

Seats

500

Credit card

Not accepted

Access

Alight at Ohashidori on the Tosaden Kotsu Ino Line, and walk for 2 minutes

URL
Kochi Prefectural Makino Botanical Garden
Address

4200-6 Godaisan, Kochi City, Kochi [Map]

TEL

+81-88-882-2601

Price

720 yen *Free for those in high school or younger

Closed

December 27 to January 1

Credit card

Not accepted

Access

About 20 minutes' drive from the Kochi IC on the Kochi Expressway, or about 30 minutes' ride on the sightseeing "MY Yu Bus" from JR Kochi Station

URL
Tosa Sunday Market
Address

Otesuji, Kochi City, Kochi [Map]

TEL

+81-88-823-9456 (Industrial Policy Division, Kochi City Hall)

Open

Open every Sunday 5:00-18:00 *including time for stalls to be set up and dismantled, October to March 5:30-17:00, closed January 1 and 2, and August 10-12

Credit card

Not accepted

Access

A 10 minutes' walk from JR Kochi Station

URL
(This information is as of March 2018)