Embark on a trip through time and space enticed by the scent of history, culture and the sea breeze.
With Edo-period lamps that are lit all night, and temples, shrines and townhouses dotted throughout the town,Tomonoura retains much of its characters from its prosperous days as a port where boats moored to wait for high tide. Of the sights in Tomonoura, Fukuzenji Temple's Taichoro is particularly famous for its exceptional view. From the eastward-looking windows of the guesthouse spreads out a natural garden nurtured over hundreds of millions of years. Envoys from Korea cherished the view, considering it to be the best in Japan. The view, which is so beautiful it will make you lose track of time, still captures the hearts of visitors to this day. If you want to have a rest while taking in the views of Tomonoura, head to the hideaway of Café & Gallery SHION, tucked away on the second floor of the municipal ferry port. From the special window seats, you can see the islands of Bentenjima, Kogosima and Sensuijima, and on very clear days, a view of far-off Shikoku is spread before you. Enjoy a luxurious moment with a coffee in your hand. If you travel from Tomo Port out to Sensuijima Island you can visit Goshikiiwa (five-colored rock), one of western Japan's top "power spots". It takes just half a day to fully appreciate the town's history, culture, and mysterious natural scenery. Houmeishu, a liqueur bottles of which were prized as gifts by feudal lords travelling to and from Edo, makes the perfect souvenir from Tomonoura. Every time you take a sip of this medicinal liqueur, which is characterized by its rich sweetness, memories of your impressions as you encountered the mysteriousness of the Tomonoura area are sure to flood back in full-color. (This information is as of November 2017)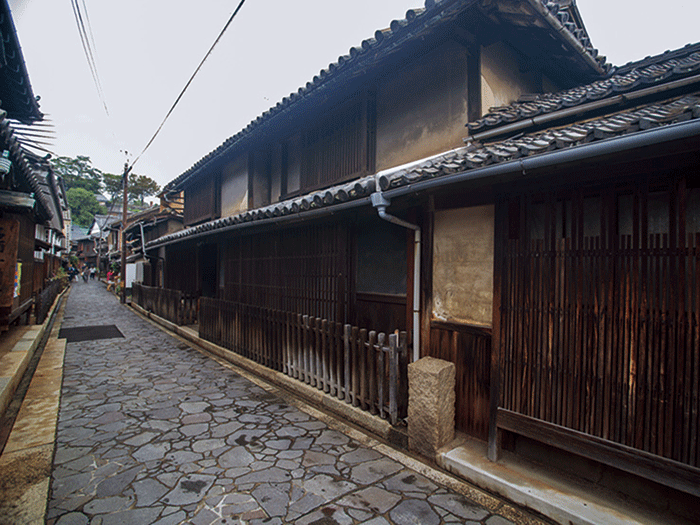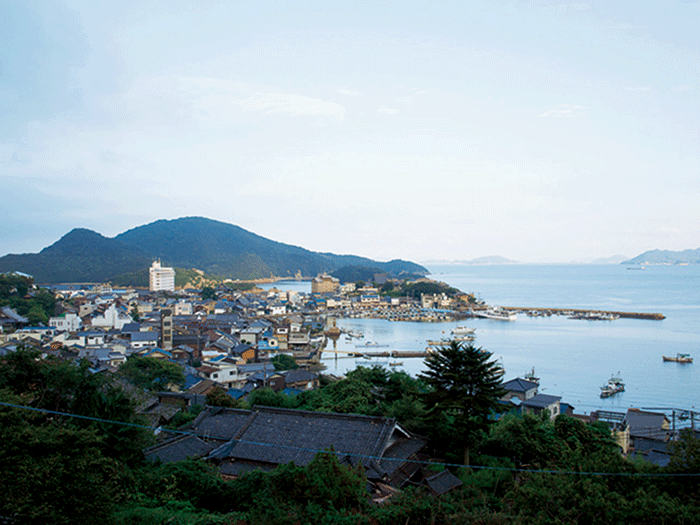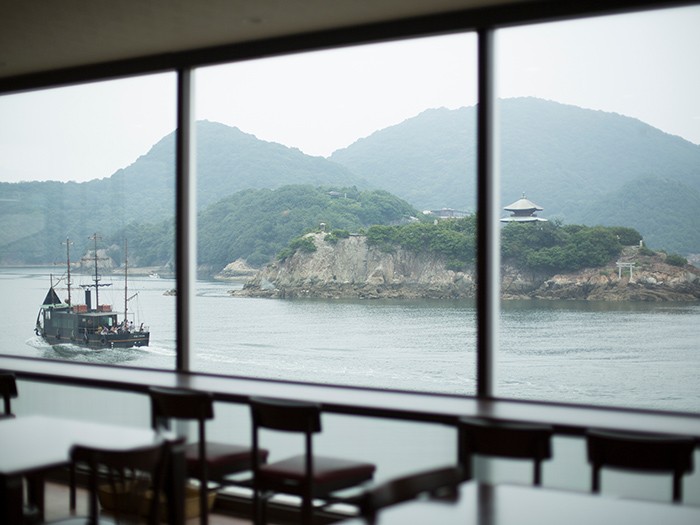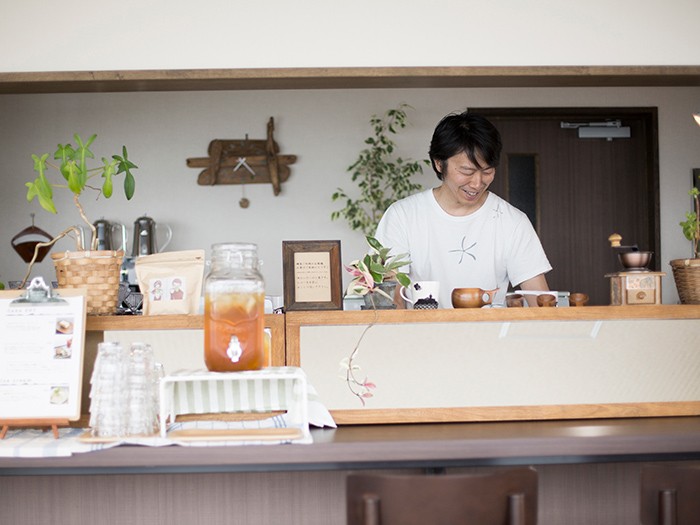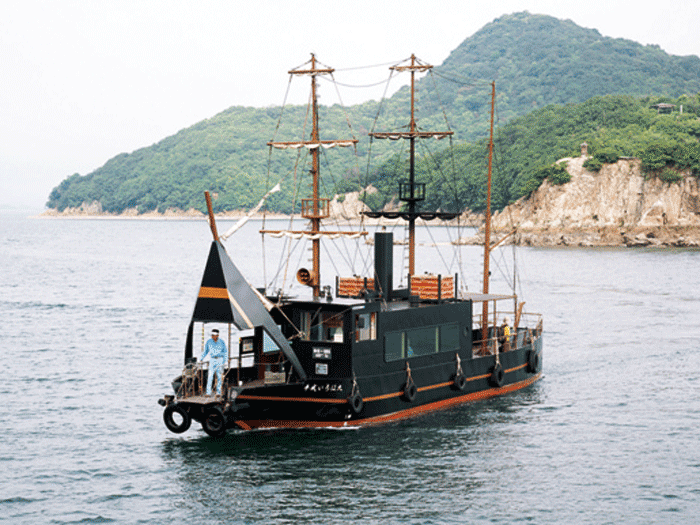 You can arrive at Sensuijima Island in just five minutes by taking the Heisei Irohamaru ferry from Tomonoura. On this island, said to be "so beautiful that it makes even sages drunk," a landscape of rocks known as go-shiki-iwa, five colored rocks of blue, red, yellow, white, and black, stretches out for 200 m along the coastline. Leaving aside the austerely elegant colors that characterize this place, there is a mysterious ambiance here on this island.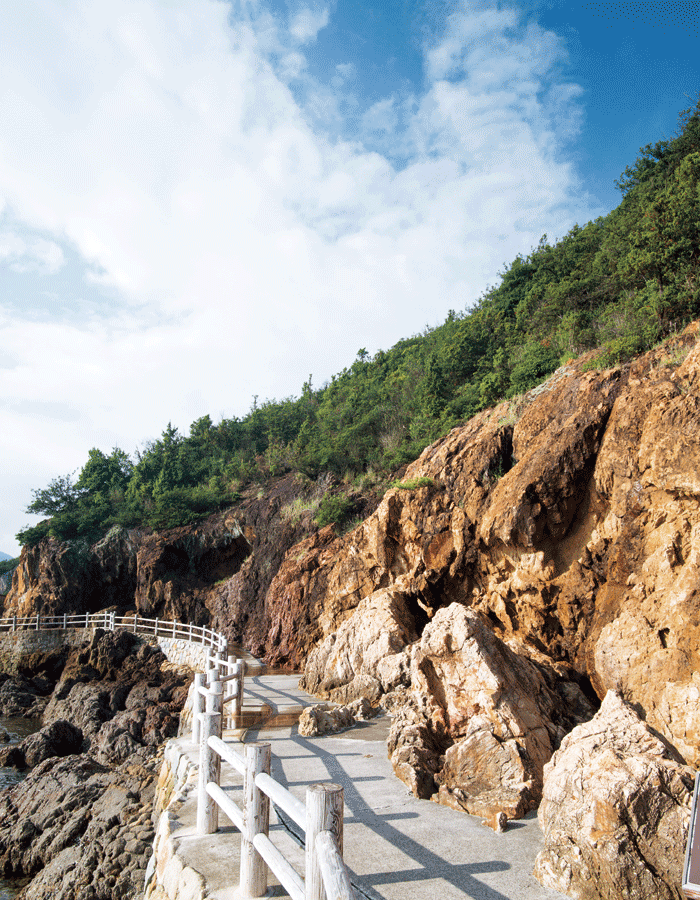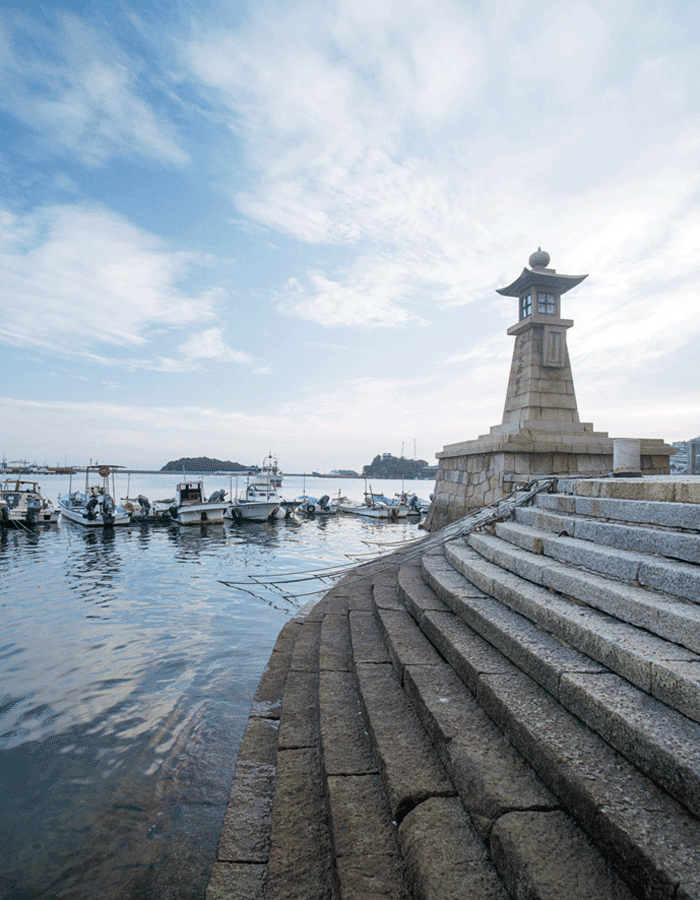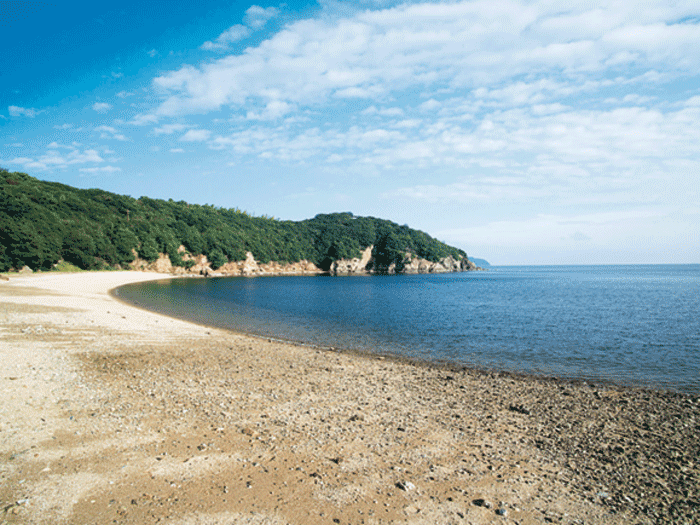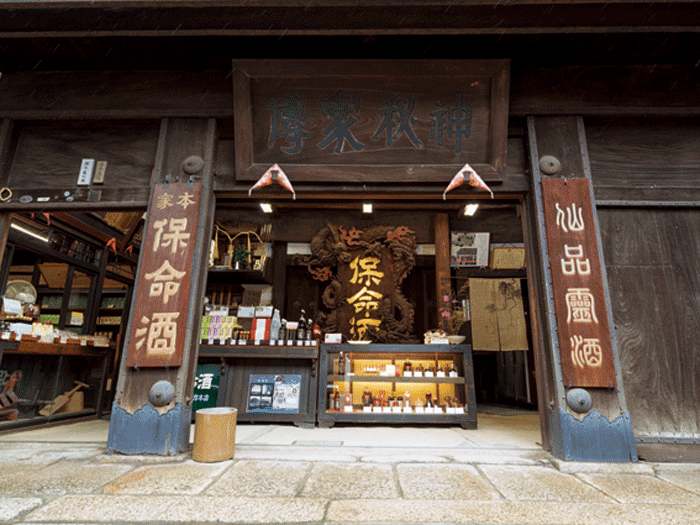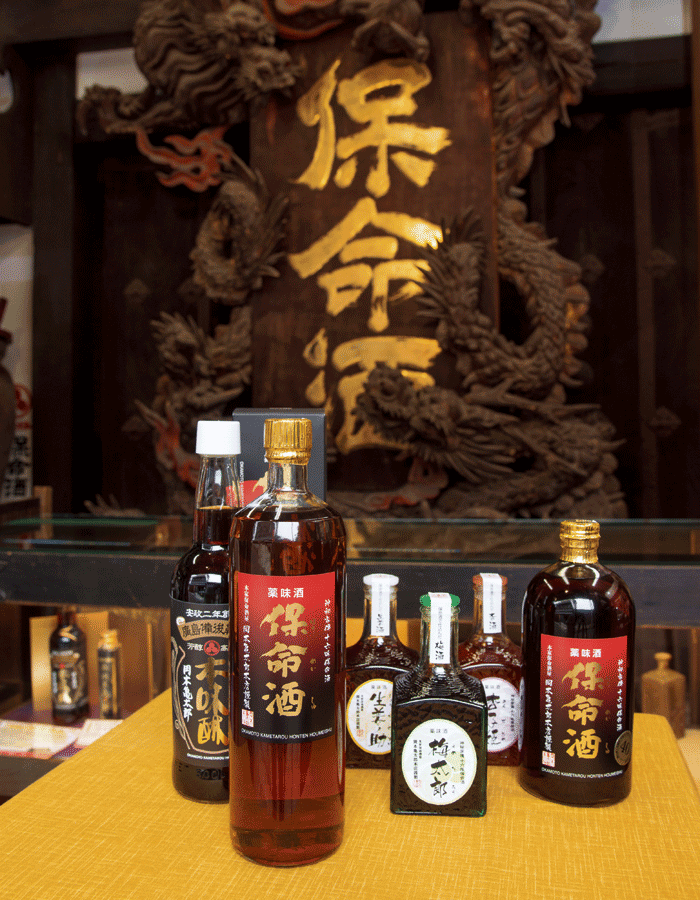 Okamoto Kametarou Honten was established in 1855. On friendly terms with Kichibee Nakamura who made homei-shu (a type of medical liquor), the owner received the large decorative signboard engraved with a dragon that had formerly hung on his store front from the Nakamura family. There are documents that say that even Perry who arrived in the Black Ships (in 1853) enjoyed homei-shu as an aperitif when he was received in Japan, and its taste is an indispensable part of Tomonoura's history. 300 ml of homei-shu, containing approx. 14% alcohol, is priced from 800 yen.
FUKUZENJI TAICHORO
Address

2 Tomo,Tomo-cho,Fukuyama-shi,Hiroshima [Map]

TEL

+81-84-982-2705

Open

8:00~17:00

Closed

Store holiday not set

Price

Adult 200 yen, Junior & High school student 150 yen, elementary school 100 yen

Access

About 30 minutes by bus from JR Fukuyama Station,then 3 minutes on foot from Municipal ferry port bus stop
Cafe & Gallery SHION
Adress

Municipal Ferry Port 2F,623-5 Tomo,Tomo-cho,Fukuyama-shi,Hiroshima [Map]

TEL

-81-84-982-2116

Open

11:00-17:00

Closed

Thursday
†may have temporary closure

Acsess

About 30 minutes by bus from JR Fukuyama Station,then 1 minutes on foot from Municipal Ferry Port
GOSHIKIIWA
Address

Ushiroji,Tomo-cho,Fukuyama-shi,Hiroshima [Map]

Contact

Fukuyama city hall Tourism Devision

TEL

+81-84-928-1042

Access

About 30 minutes by bus from JR Fukuyama Station , then 5 minutes by Municipal ferry port towards sensuijima, 5 minutes on foot from there
OKAMOTO KAMETARO FLAG SHOP
Address

927-1 Tomo,Tomo-cho,Fukuyama-shi,Hiroshima [Map]

TEL

+81-84-982-2126

Open

9:00-17:00

Closed

Open Everyday

Access

About 30 minutes by bus from JR Fukuyama Station,then 5 minutes on foot from Municipal ferry port bus stop