Enjoy soba noodles in an astounding location.
"Soba" are a traditional Japanese type of noodle made from buckwheat flour. Enjoy the luxurious experience of savoring soba noodles in a grand old house in this area of old holiday villas while gazing out at a waterfall and garden that is beautiful in all four seasons.
Soba noodles became popular in Japan in the 16th century particularly amongst the general populace of the city of Edo (present-day Tokyo), and a unique way of eating soba noodles was developed. In Japan, after lightly dipping them into a soy sauce-based broth people eat soba noodles with gusto making a loud sound as they slurp the noodles into their mouths allowing the delicate aroma to waft through the nose. Try savoring this very Japanese meal in this astounding location.
This large old-fashioned villa was built by a leading figure of the financial world more than 50 years ago. The villa features an extensive garden with a waterfall which can be viewed from inside, and in autumn the view is completely filled with red-leaved trees.
The only meal on the menu is the "set meal of the month", which costs 1,400 yen. The noodles are made using buckwheat flour from Shinshu, an area that is famous for soba noodles. The set meals also include rice boiled with barley and a variety of other small dishes. From 2PM, you can also enjoy a desert set for 650 yen. (This information is as of November 2017)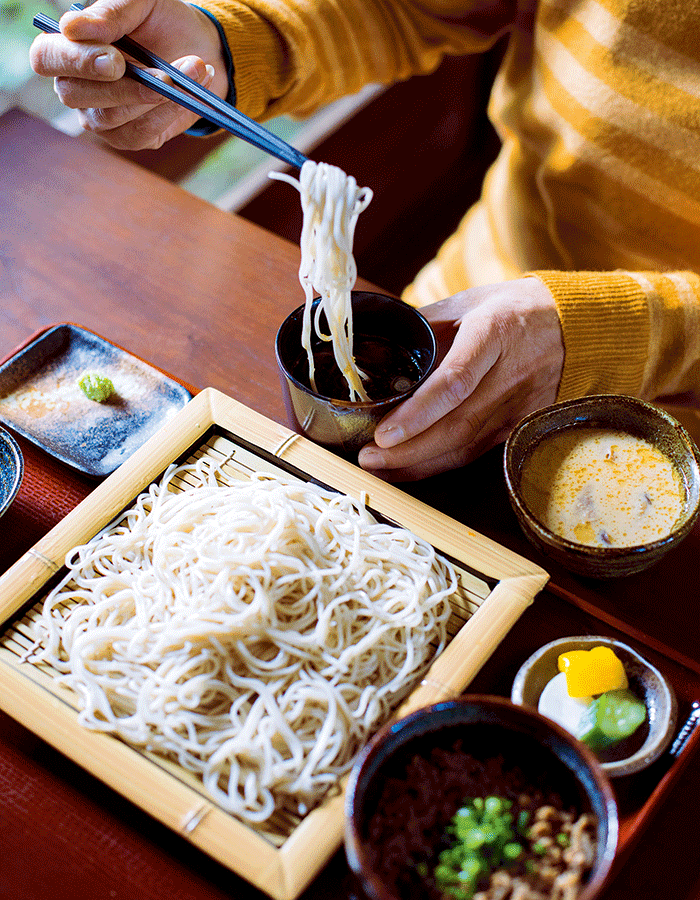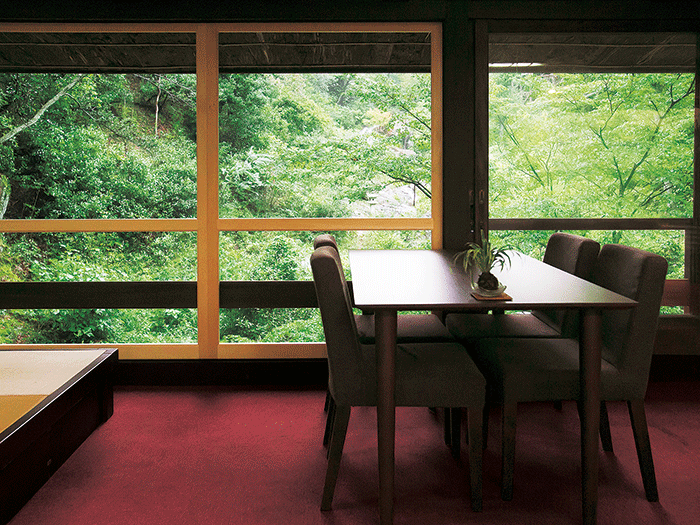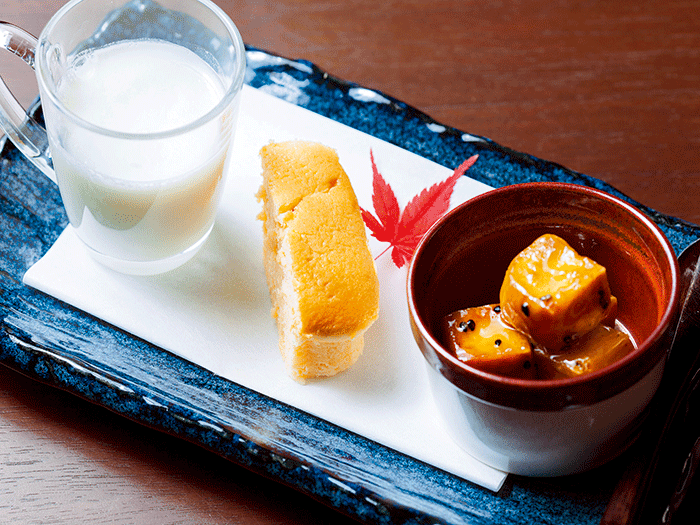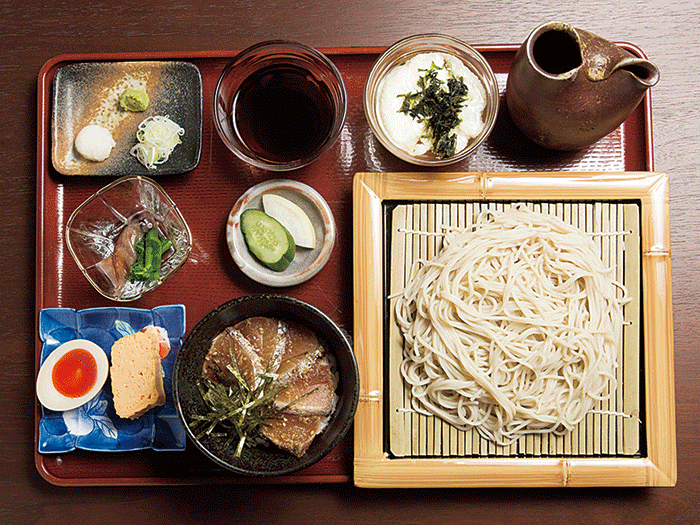 NARUTAKIEN [ FUKURO-TEI ]
Address

7-9-1 Uno,Tamano-city,Okayama [Map]

TEL

+81-863-31-1611

Open

11:00-Sunset

Closed

Store holidays not set

Seats

25

Parking

10

Access

From JR Uno Station, take bus bound for Ojigatake tozanguchi of Ojigatake-line, get off at NTT Tamano-Mae bus stop then about 6 minutes on foot