Stroll under the sprawling foliage of cherry blossoms at Okayama Korakuen Garden, right across from Okayama Castle. (Okayama)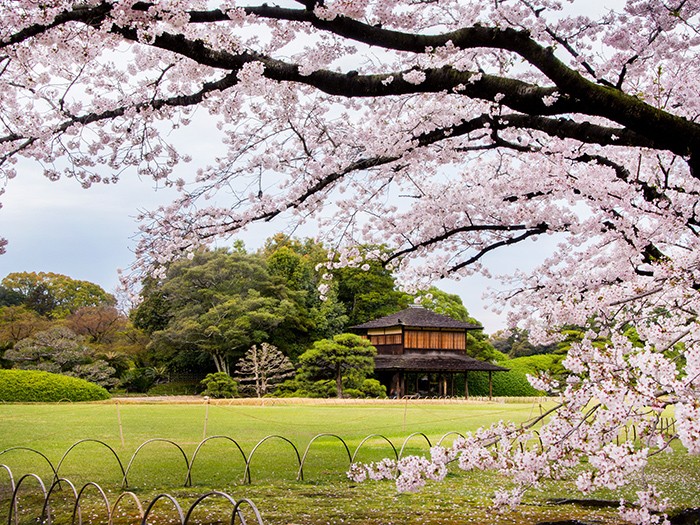 Okayama Korakuen Garden is one of Japan's top three gardens. It was built in the Edo period by the feudal lord of Okayama. Laid out among the extensive and interconnecting paths in the garden are the feudal lord's sitting room, Noh stage and other historic buildings that are nestled between expansive grassy areas, as well as a minituare man-made hill and tea house set in the centre of the garden's pond. Immerse yourself in the history and culture of Japan while strolling through Korakuen, which is especially beautiful and awash in color during the cherry blossom season. You will find breathtaking and picturesque scenery throughout Korakuen with its backdrop of the majestic Okayama Castle, which is also called the raven castle (ujou) for its jet black walls. Nearby is the popular cherry blossom viewing (hanami) spot, Asahikawa Sakura-Michi.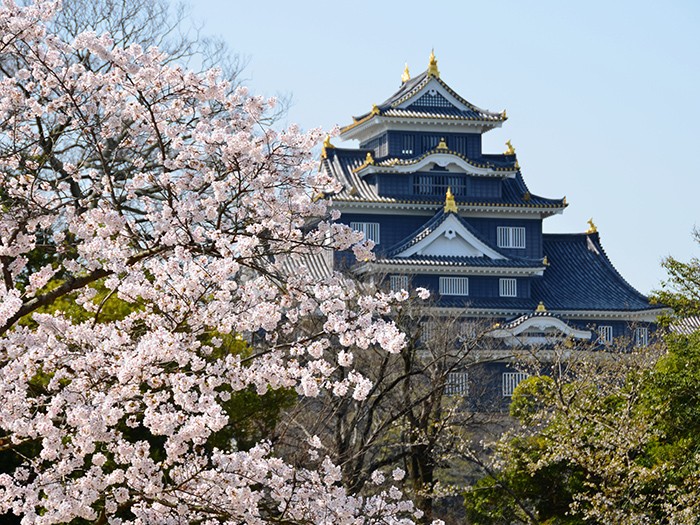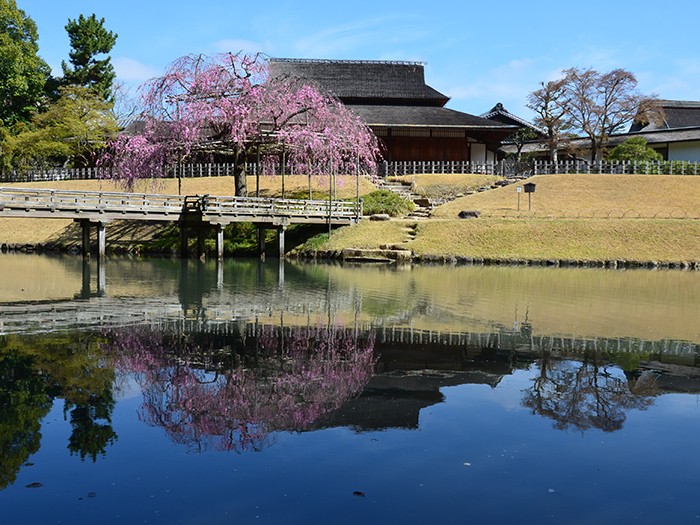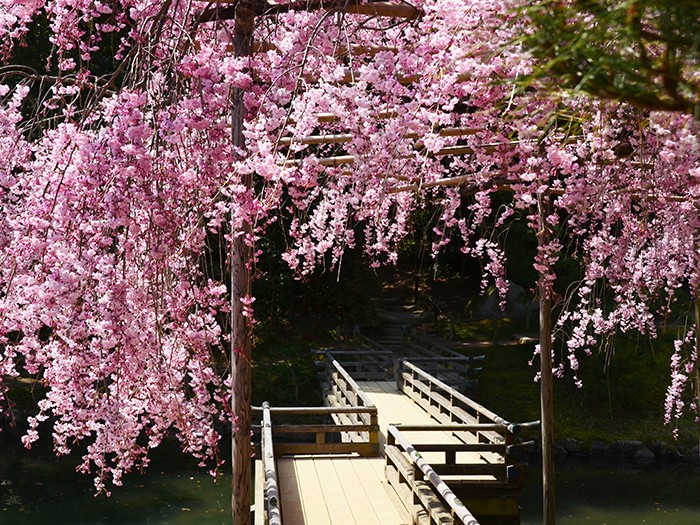 Okayama Korakuen Garden
Address

1-5 Korakuen, Kita-ku, Okayama City, Okayama [Map]

Open

7:30-18:00

Closed

None

Price

Adults aged 15-64 years: 400 yen, Aged 65 years and over: 140 yen, High school students and younger: Free (until March 31, 2019)

Credit card

Accepted

Cherry blossom

Approx. 280 trees

Full bloom

From late March to early April

Light up

None

Parking

250

Access

Take the direct bus from JR Okayama Station and get off at the Korakuen-mae stop; it's right near the bus stop.

Contact

Okayama Korakuen Garden

TEL

+81-86-272-1148

URL
Enjoy elegantly blooming cherry blossoms silhouetted against the Taikobashi bridges (arched bridges) at Utsubuki Park (Tottori)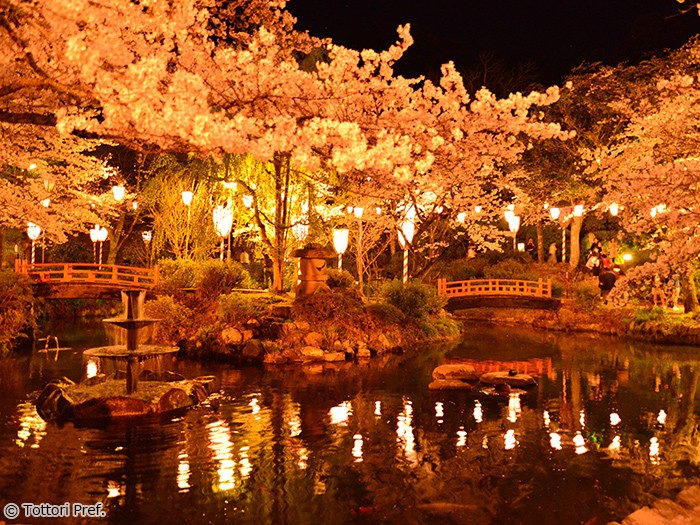 Set at the foot of the 204-meter-tall Utsubuki mountain is Utsubuki Park, the symbol of Kurayoshi City in Tottori Prefecture. Among the virgin forest where the Itajii evergreen trees and other vegetation thrive are around 2000 cherry blossom trees, which when in bloom are such a splendid scenery that they have earned the park a place in Japan's top 100 cherry blossom scenic spots. The cherry blossoms blooming in abundance around the Taikobashi bridges crossing the park's pond are particularly breathtaking, especially their elegant silloutte when illuminted at night by the paper lanterns on the bridge. Utsubuki Park also has a musuem and a Friendly Square where visitors can interact with small animals, as well as a viewing deck and other facilities to leisurely enjoy. Be sure to sample the famous local delicacy Utsubuki Park Dumpling, priced from 520 yen for one serving.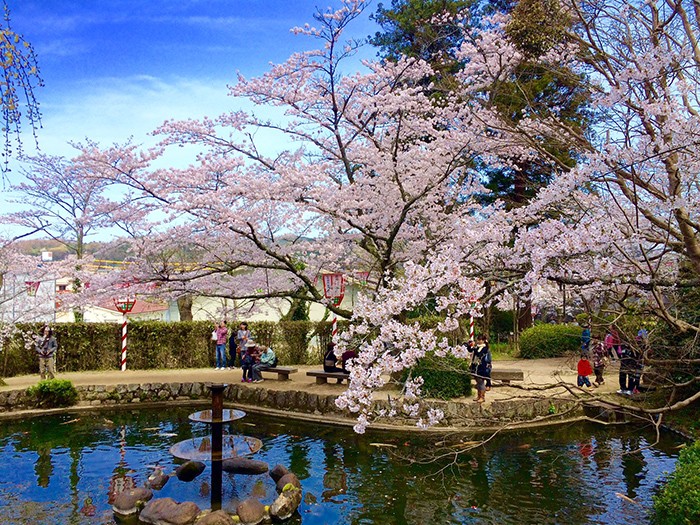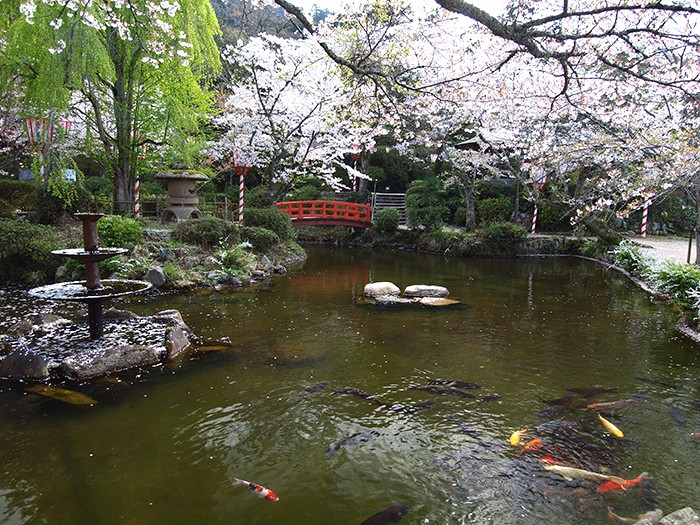 Utsubuki Park
Address

Nakano-cho, Kurayoshi City, Tottori [Map]

Open

Open to the public

Closed

None

Price

None

Cherry blossom

Approx. 2000 trees

Full bloom

From late March to early April

Light up

From late March to early May, 18:00 to 22:00 (scheduled)

Parking

Approx. 400 cars *Surrounding tourist car park areas can be used

Access

Approx. 15 minutes on the city bus Shiyakusho-Keiyu Bus from Jr Kurayoshi Station. Get off at Shiyakusho Utsubuki Koen Iriguchi Bus Stop; the park is right there.

Contact

Kurayoshi White Wall Warehouse Tourism Center

TEL

+81-858-22-1200

URL
Experience the exquisite hues of pine trees and cherry blossoms reflected in the lake surface at Ritsurin Garden (Kagawa)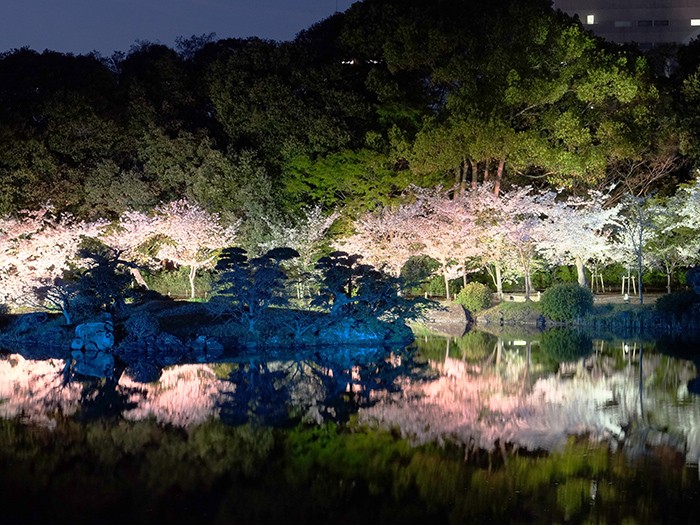 Dubbed a national treasure of gardens, Ritsurin Garden is a designated place of exceptional beauty. Landscaped in the path-around-a-pond style of the gardens of feudal lords that flourished in the Edo period, the path that circles around the hilly banks of the pond provides visitors with an enthralling "different scenery for every step" view of the garden that continually changes as you follow it. In spring you can enjoy a symphony of colors as the cherry blossoms and pine trees are reflected on the water's surface, creating an exquisite combination of light pink hues with shades of verdant green. You can also rent a multilingual audio guide "Ritsurin Talk" (200 yen per use and 1000 yen deposit) at the ticket sales counter at the park entrance.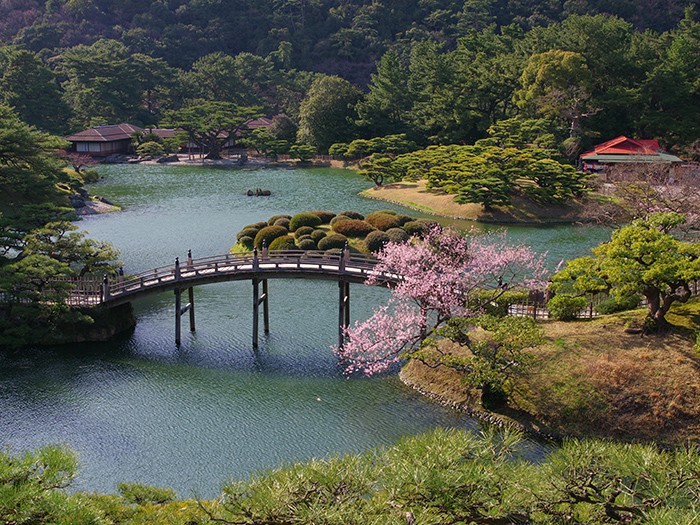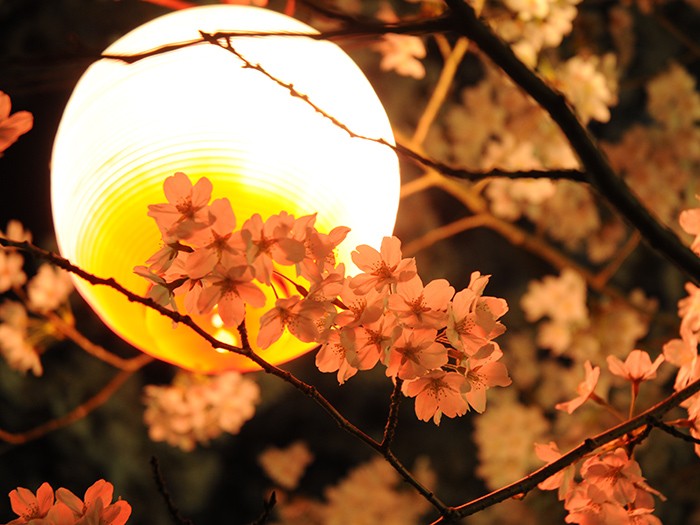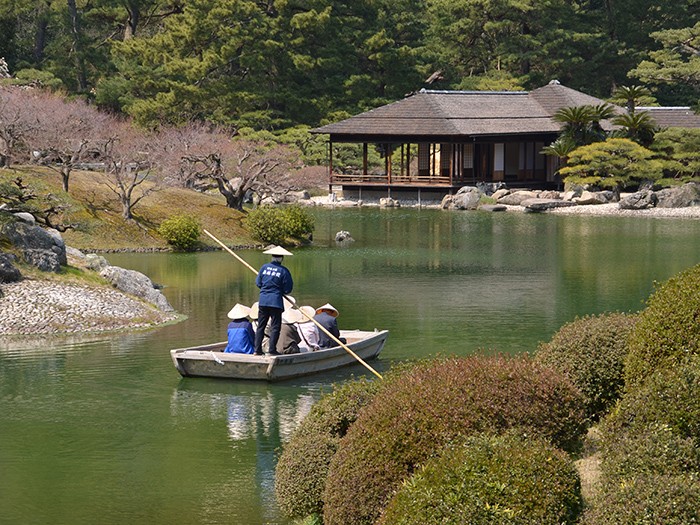 Ritsurin Garden
Address

1-20-16 Ritsurin-cho, Takamatsu City, Kagawa [Map]

Open

March: 6:30-18:00 April: 5:30-18:30

Closed

None

Price

Adult: 410 yen, Elementary/Junior high school student: 170 yen Preschool children and younger: free

Credit card

Not accepted

Cherry blossom

Approx. 320 trees

Full bloom

From late March to early April

Light up

From late March to early April, 18:00-21:00 (Last entrance 20:30)

Parking

62 cars (100 yen/25 minutes)

Access

Around a 3-minute walk from JR Ritsurin Koen Kitaguchi Station

Contact

Ritsurin Garden Tourism Office

TEL

+81-87-833-7411

URL
(This information is as of March 2018)