Explore a cave and see a stunning waterfall… Finally, enjoy the nature and culture of Niimi City by experiencing making Japanese washi paper.
Niimi City, located in the mountains of Okayama Prefecture, is a place full of nature that has different scenery in each of the four seasons. It has long been a city where washi paper-making flourishes. It is dotted with limestone caves and caverns where you can experience the mysteries of the Earth, as well as places featuring traditional experiences.

First, have a "Cave Experience" in which you can see, touch, and feel the grandeur of the Earth. Inside the cave, which is said to have been discovered about 400 years ago, there are icicle-shaped stone pillars and bamboo shoot-shaped stalagmites here and there, which truly seem like a work of art created by nature. The best highlight is the large hall in the innermost part of the cave. Impressive sights appear one after the other, such as the approximately five meter-long large stone pillar created over about 50,000 years as well as the ceiling which has ripple shapes because the large hall was once full of water. During the approximately two-hour tour, you will be taught by a guide about how to safely proceed through the cave, and you can enjoy the adventure of crawling through and under narrow rocks while relying on the light of your headlamp. Reception for the "Cave Experience" is available at the Outdoor Paradise shop in Osayama Autocamp Ground. The campground also offers a variety of other activities such as canoeing and trekking up mountain streams. The campground also has cleverly-planned sites such as permanent tent sites where you can experience the latest tents and trailer houses. Try enjoying an overnight stay or camping during the day.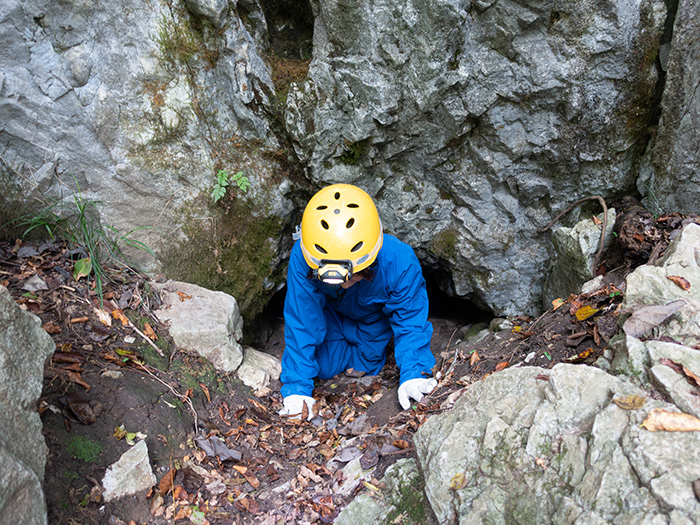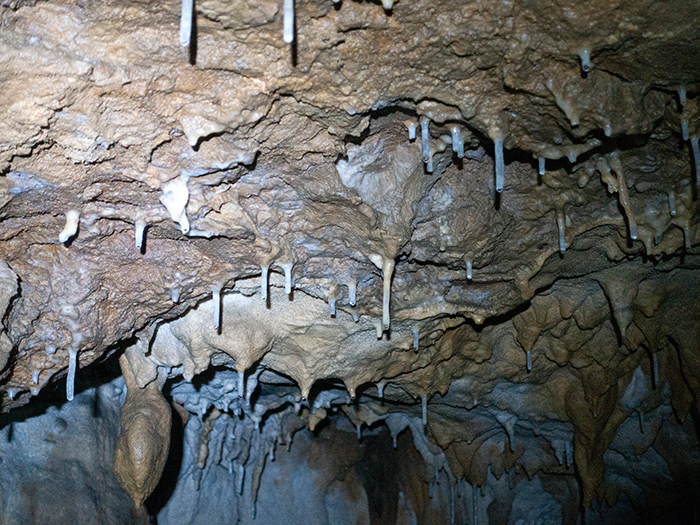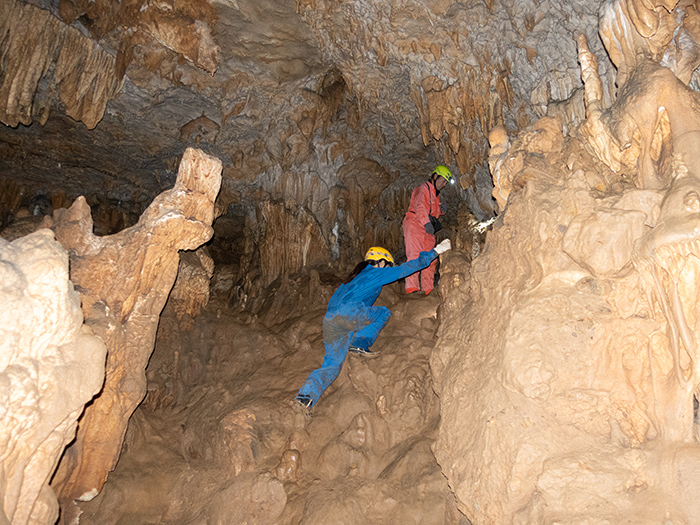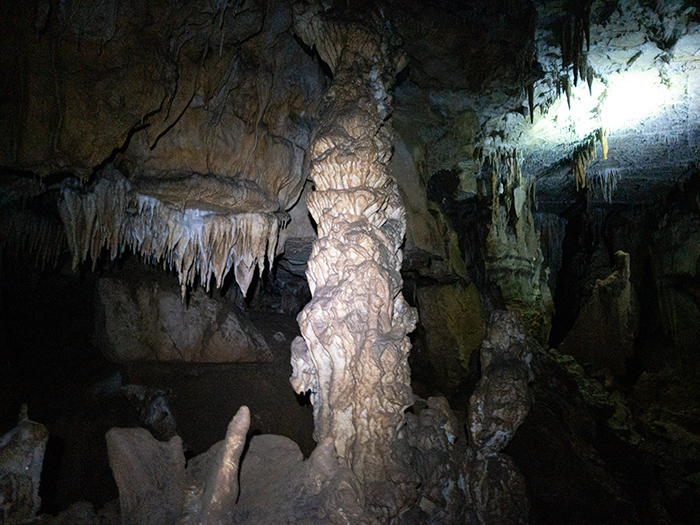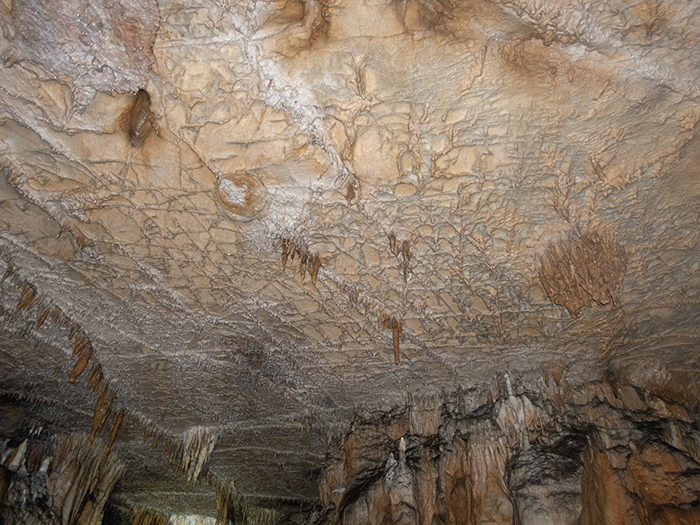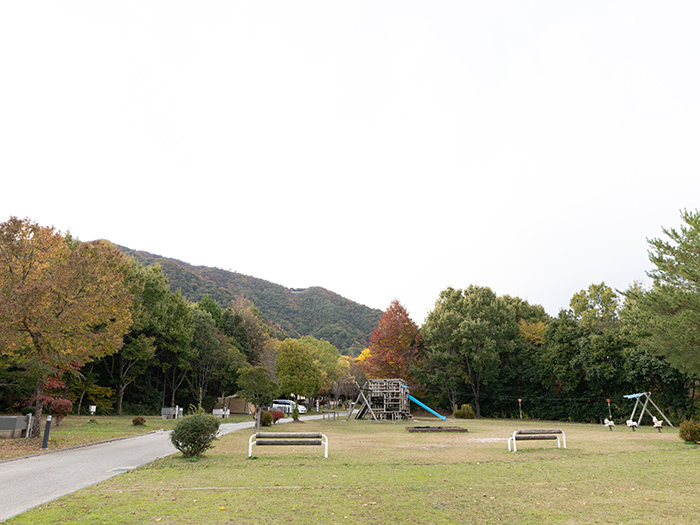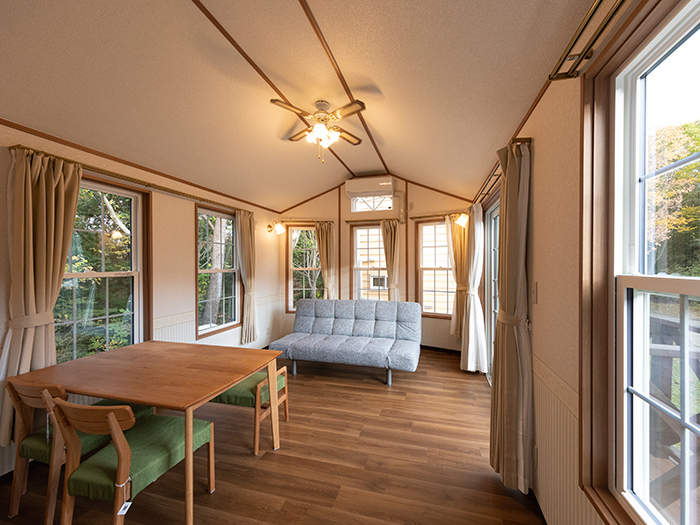 Next, visit Naru Falls, a waterfall that roars with the sound of powerfully gushing water, and the Nanamagari (seven turns) on the Yogo Rindo forest road, a historical civil engineering structure. Naru Falls, located about a 10-minute walk from where you park your car, has three tiers and is about 30 meters tall. It is especially beautiful from April to August when the surrounding trees turn green, and the foliage season from October to November when the leaves turn yellow and red. Try to time your visit with one of these periods.

Right next to Naru Falls, there is a sloping road with multiple curves called "Nanamagari." It was built more than 100 years ago to cross a difficult area with an elevation difference of about 30 meters. At the time of its construction, it was used to transport charcoal, one of the main industries in the region. Today, it remains as a precious heritage site that preserves its original appearance. The Ishigaki stone walls, which are often seen in Japanese castles, create a unique landscape.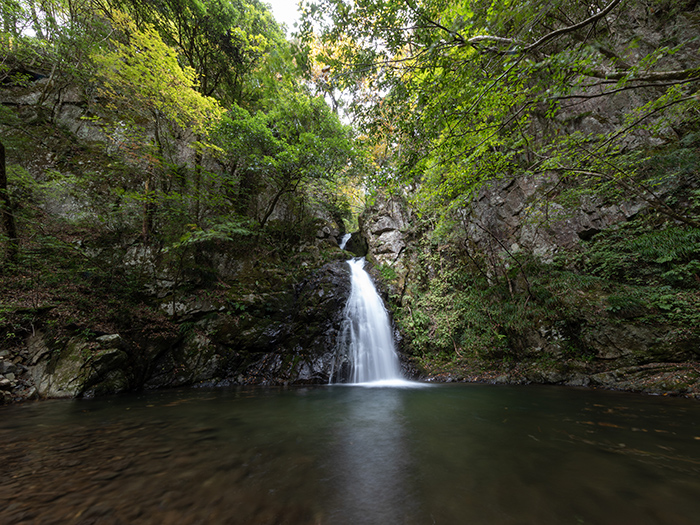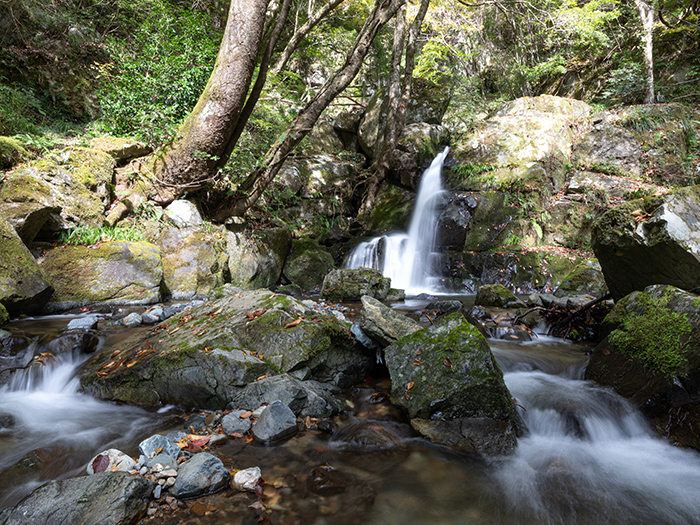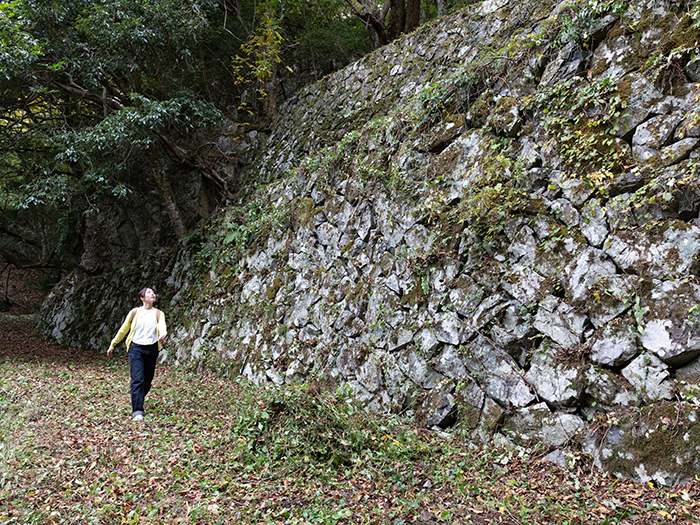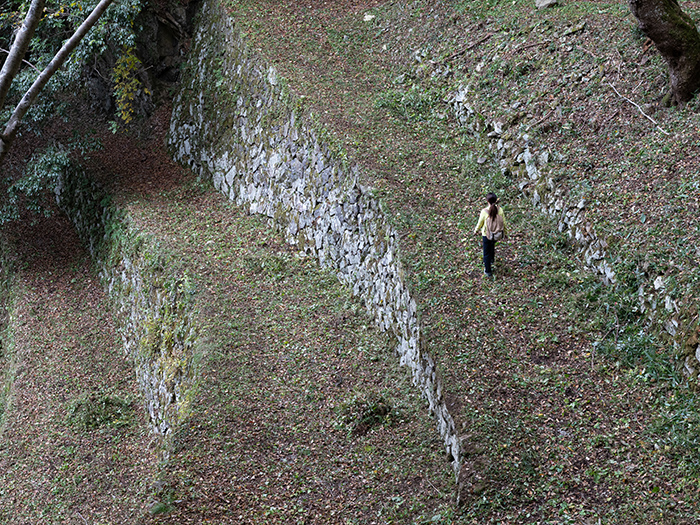 At the end of your trip to Niimi City, head to Yumesuki Park, which has Japan's largest triad waterwheel, known as a "parent-child-grandchild waterwheel," with wheels of three different sizes. At the Paper Center, you can learn how to make traditional Japanese washi paper. The raw materials are plants known as kozo and mitsumata. The processed materials are spread on wooden molds and then dried to produce paper with a natural texture. It takes up to 30 minutes to make a postcard (300 yen).

After the experience, it is recommended to have lunch featuring Japanese Black beef at Kitchen Koujiro, a restaurant directly operated by a farm. The cows are raised on an unfertilized pasture without stress. The beef is lean and has a natural flavor, so it has a strong aroma and umami taste.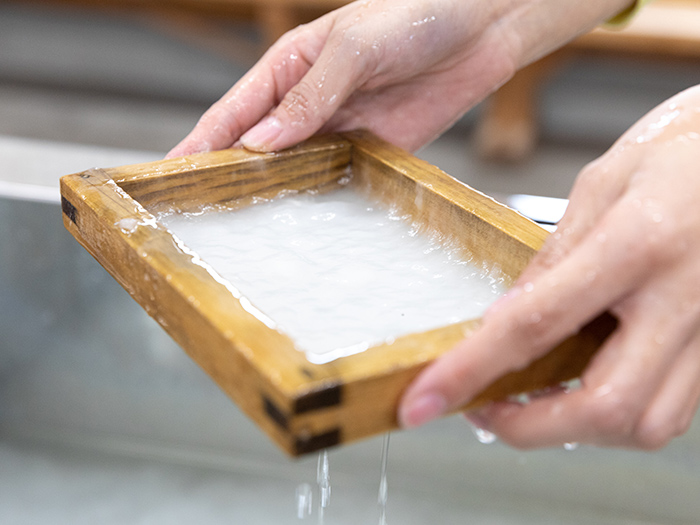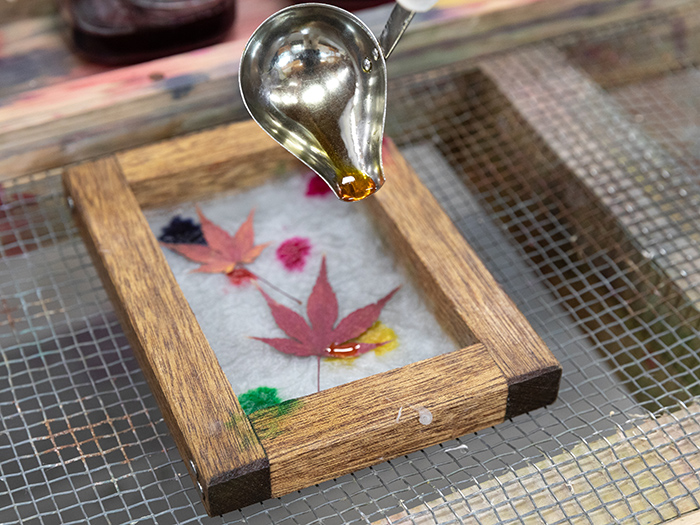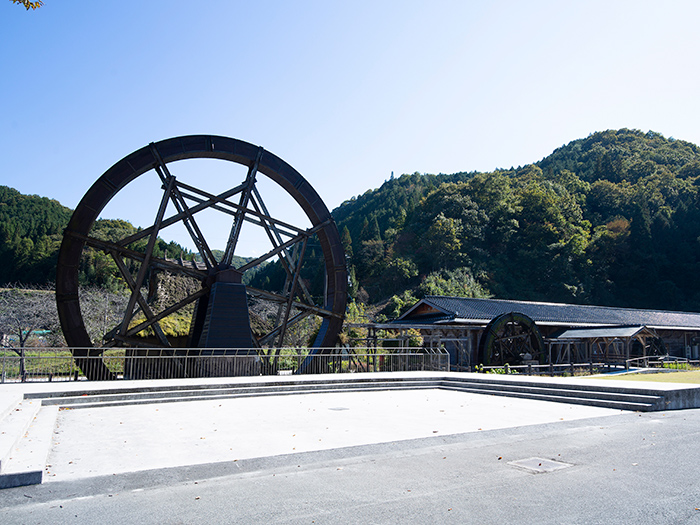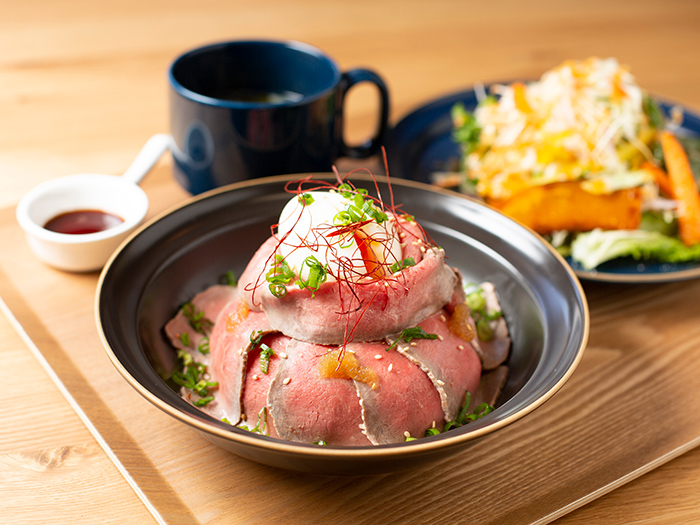 Osayama Autocamp Ground
Address

1 Osa-kominami, Niimi City, Okayama [Map]

TEL

+81-879-82-2200

Open

Cave experiences start at 9:00 and 12:00 (reservations accepted until the day before)

Closed

Tuesdays

Parking

about 70

Access

10 minutes by car from the Chugoku motorway Osa SA Smart IC if you have a car equipped with an ETC card

Credit card

Accepted

URL

Price

Cave experience: junior high school students and above 6,600 yen, elementary school students 4,950 yen (separate charge for sports insurance of 300 yen per person)
Naru Falls, Yogo Rindo forest road,Nanamagari
Address

Sugo-bessho, Niimi City, Okayama [Map]

TEL

+81-867-72-6136(Niimi Commerce and Tourism Division)

Open

Free to visit

Parking

3

Access

About20 minutes' drive from the Chugoku motorway / Niimi interchange
Yumesuki Park
Address

1977-1 Shingo-shimokojiro, Niimi City, Okayama [Map]

TEL

+81-867-92-6577

Open

9:00-17:00(Experiences start at 10:30 and 14:00, reservations accepted until the day before, Kitchen Koujiro is open from 10:00 to 16:00. (lunch time starts at 11:00, last order time is 13:30.))

Closed

Wednesdays

Seats

32

Parking

20

Access

About15 minutes' drive from the Chugoku motorway / Niimi interchange

Credit card

Accepted
(This information is as of December 2020)