There is nothing here but a station house, the platform, sea and sky.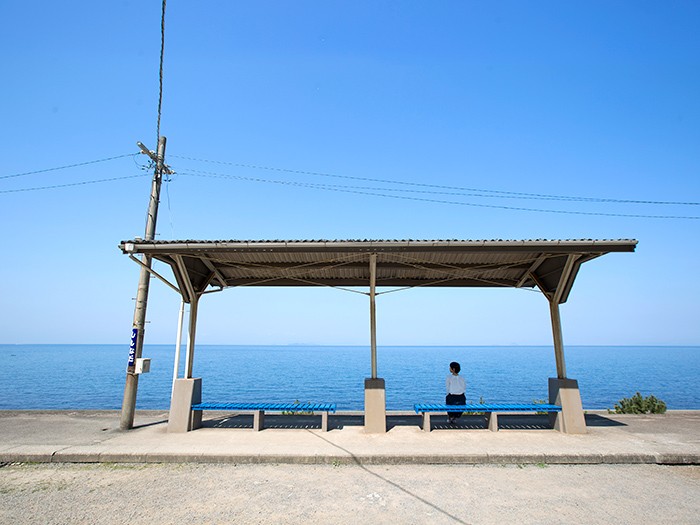 Shimonada Station stands on the coast of Iyo City, Ehime Prefecture. Opened in 1935, it has been crowned "Japanese station closest to the sea" before. Today the sea is still just across the highway and its superb location has made it the subject of numerous posters and a mecca for film-makers. The station is a destination for many travelers, many of whom come to take photos or to sit and gaze at the sea. Among them are some who get off the train and relax on a bench while they wait for the next one. Everyone has their way to enjoy the location.
In the late afternoon, the blue sky and sea begin to take on a reddish tinge. Futami-cho, the town where the station is located, is also known for its beautiful sunsets and you can watch the sun sinking over the horizon from the platform. The way the station and the sunset combine in a stunning vista is a major attraction. The sea, the sky and the salty sea breeze add up to a very soothing moment.
Please note that behaviors that interfere in the operation of the train such as walking on the tracks or flashing a light in the direction of the driver are unacceptable. Please also avoid swinging your legs off the platform, throwing trash or parking inconsiderately on surrounding roads or neighboring properties.(This information is as of March 2018)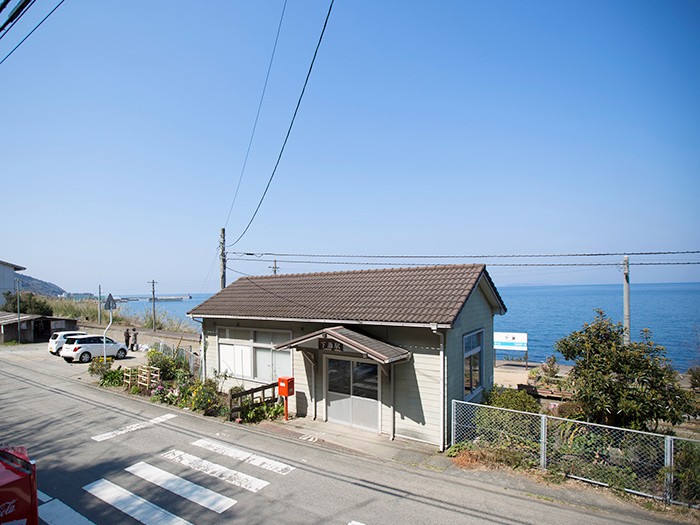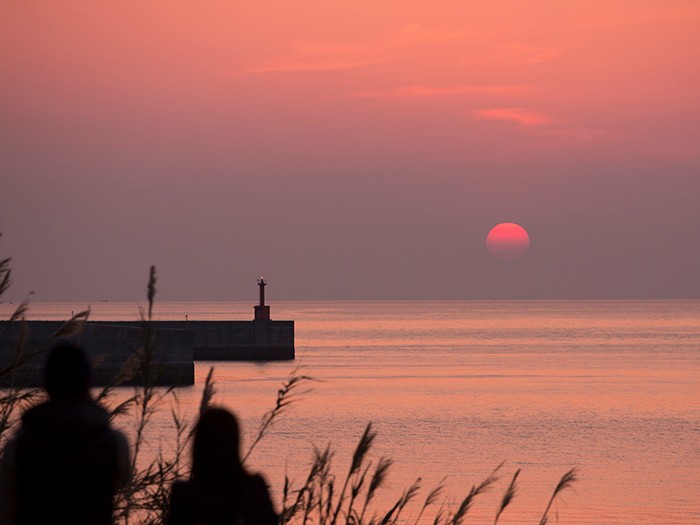 JR Shimonada Station
Address

Okubo, Futami-cho, Iyo City, Ehime [Map]

TEL

+81-89-994-5852(Iyo City Tourism Association)

Open

Open to the public

Closed

None

Parking

None

Access

45 minutes' by local train from JR Matsuyama Station on the Yosan Line. Near the JR Shimonada Station.