A cycling road with a historic, retro railway line, cherry blossoms, and hot springs
The Katatetsu Roman Kaido uses tracks of the Katakami Rail Line that was discontinued in 1991 that connects Katakami in Bizen City to Kichigahara in Misaki Town in Okayama Prefecture. You can travel along the significant railway remains, including station buildings, platforms, and more with retro appearances, along the route that stretches for about 34 kilometers one way. In addition to traveling to these spots by car from the starting point at JR Wake Station, it is also recommended to travel by bicycle. It is exceptionally refreshing to travel while viewing the scenery of the grand Yoshii-gawa River, a class A river of Okayama, and the lush mountains. The route is dotted with well-known cherry blossom viewing spots, so you can enjoy the beautiful sight of the nostalgic railway line interwoven with cherry blossoms in early April.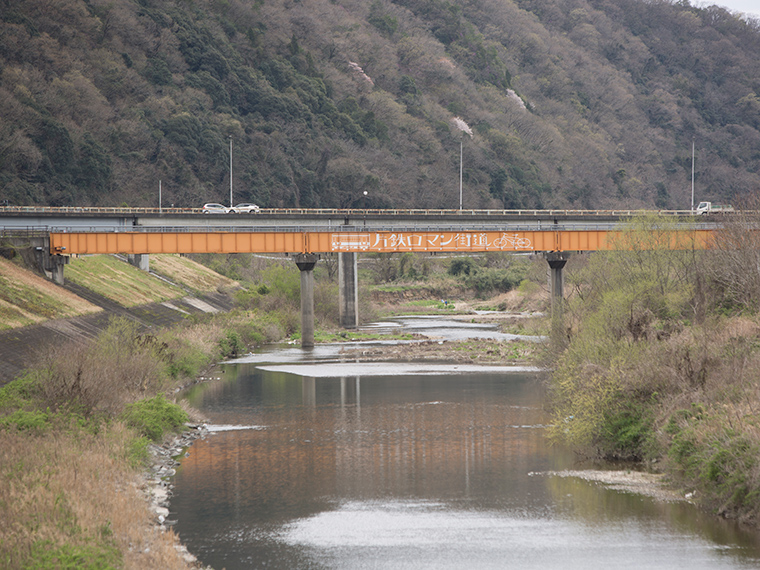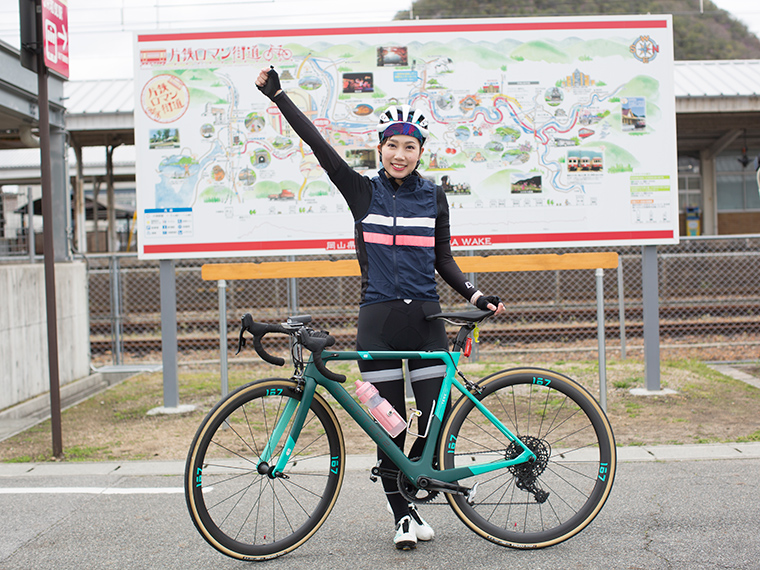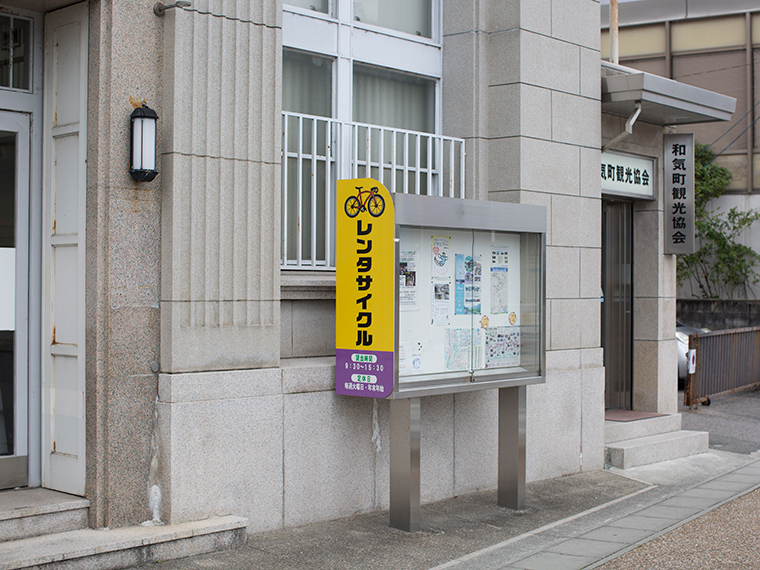 Bicycling along the railway tracks is mostly level, so even beginners can feel peace of mind. The journey is filled with photogenic scenery with extensive views of nature, the orange bridge over the Kongou-gawa River, and more. You should first have a meal at cafe gouter at the foot of the mountains. It is recommended to relax on the terrace seats overlooking the mountains.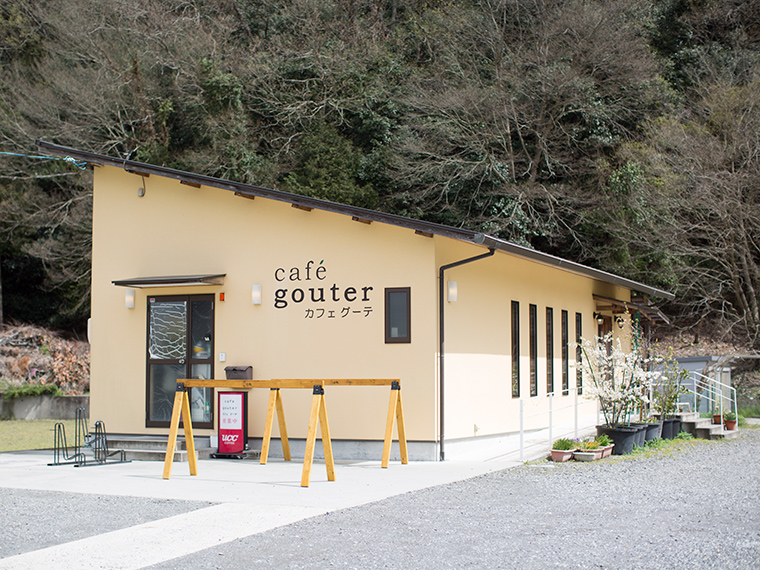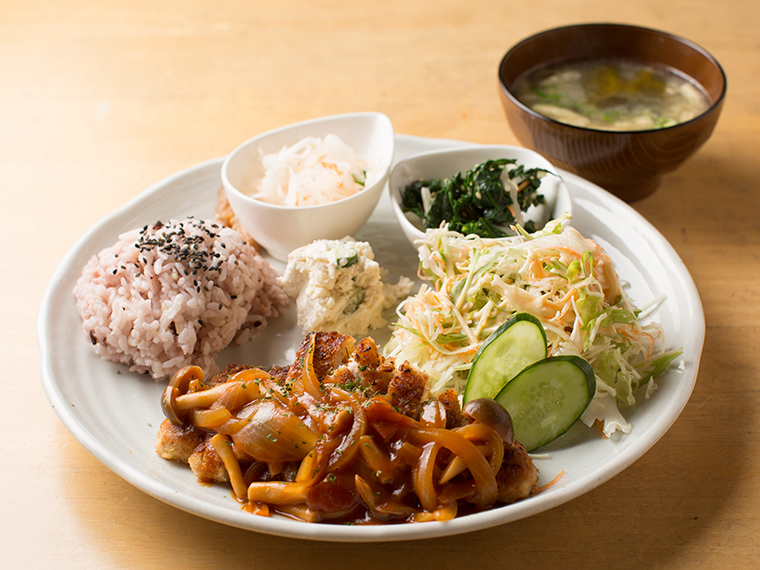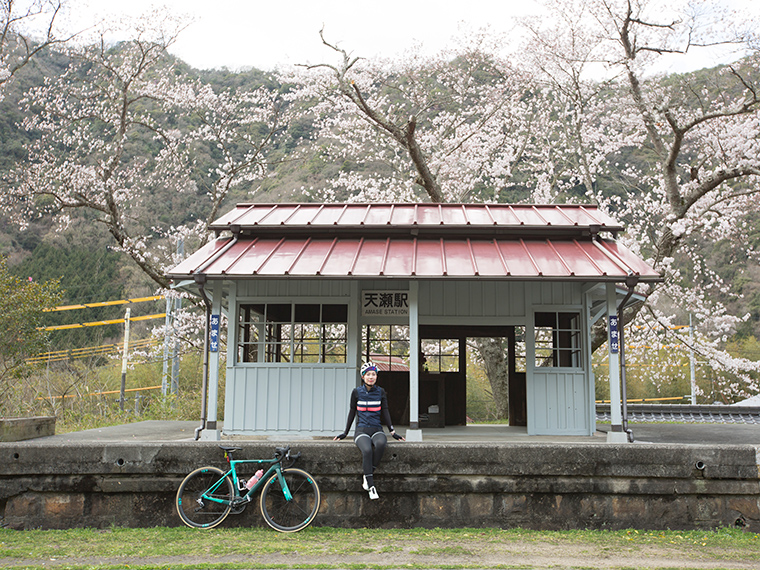 The first railway remains I visited were at Amase Station, located about 4 kilometers from JR Wake Station. It is popular for taking photos for social media because of the nostalgic wooden station building isolated in the satoyama woodlands. The station building is enveloped in cherry blossoms in full bloom in spring, and the scenery looks just like a painting.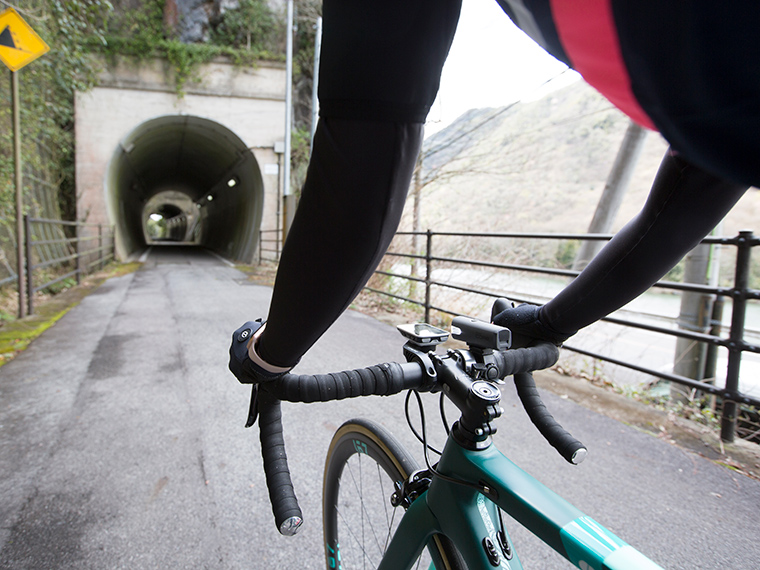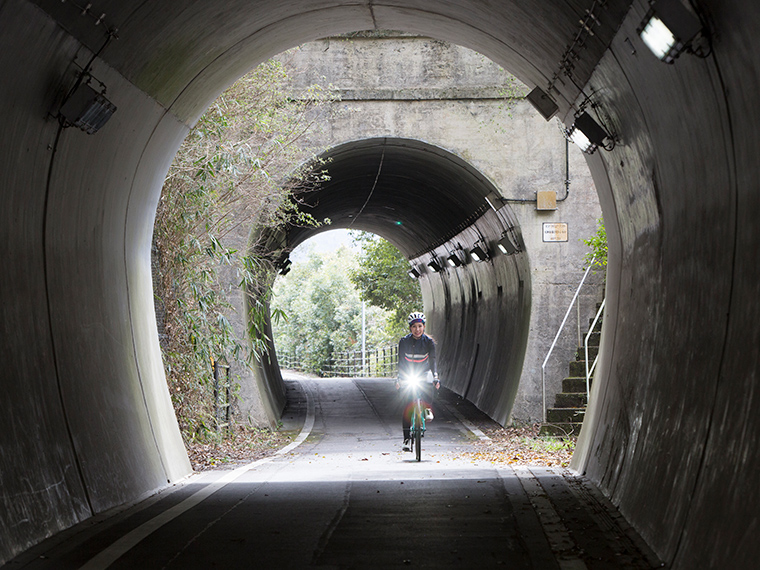 Travel to Obunechakugawaichi remains, a well-known cherry blossom viewing spot up to 30 minutes from Amase Station. The line of cherry blossom trees in full bloom stretching about 300 meters is like a pale-pink tunnel and is breathtakingly beautiful.
If you advance about 5 kilometers while enjoying the flowers, you will arrive at the remains of Nigaki Station with its impressive light blue walls and red roof. The retro station building nestled among the quiet mountains is left just as it was when it stopped operation. You will experience a strange sensation as if time has stopped if you go inside.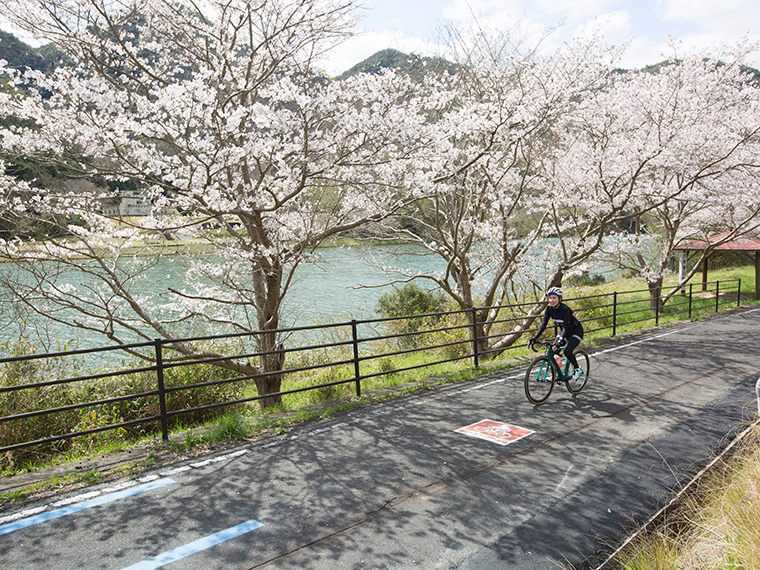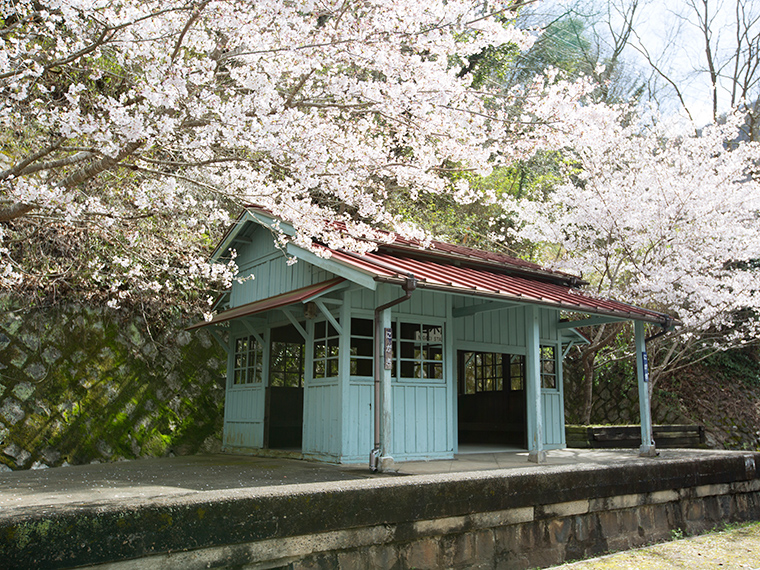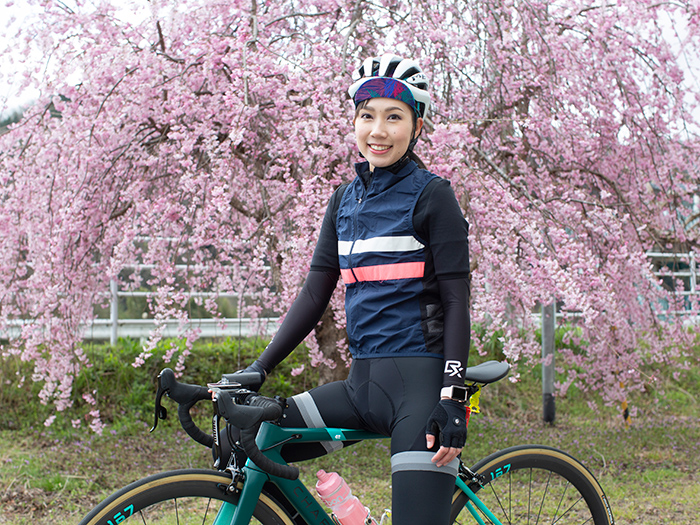 The route's ultimate destination of Yanahara Fureai Mine Park is a park where you can learn about the history and culture of Yanahara Mine. Within the park, the Yanahara Mine Museum reproduces the lifestyle of a mining town and includes Kichigahara Station, where you can see trains and the waiting room, as well as other facilities. A preserved train is operated on the first Sunday of each month, and you can ride it for a fee.
On your way back, stop at Wake Ugaidani Onsen, which is available for day use. Soothe your travel fatigue with dips in the rustic open-air bath, the medicinal plant bath, and more.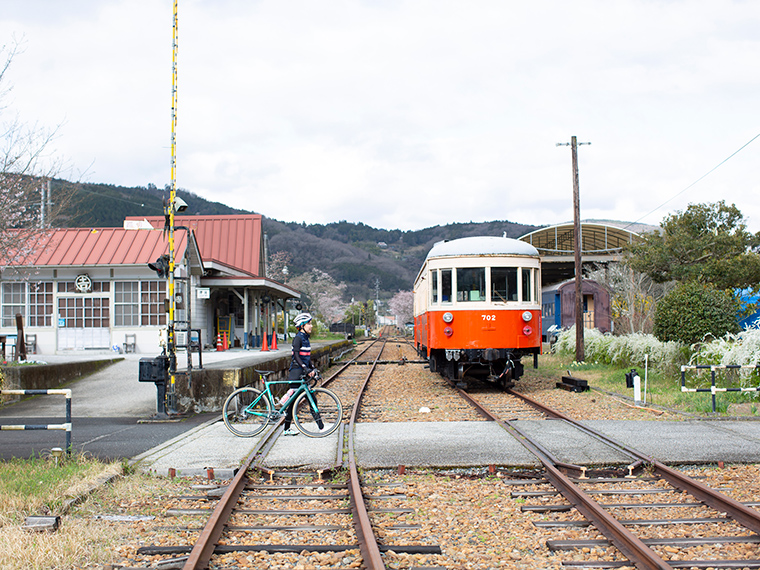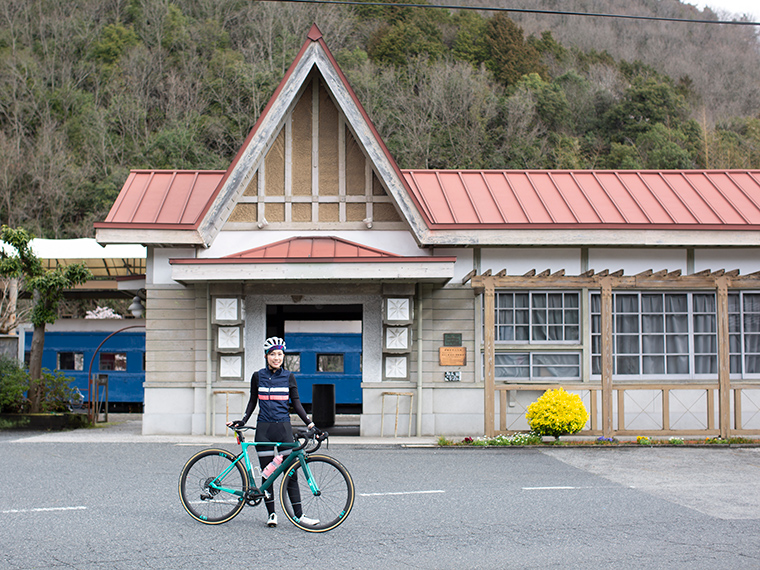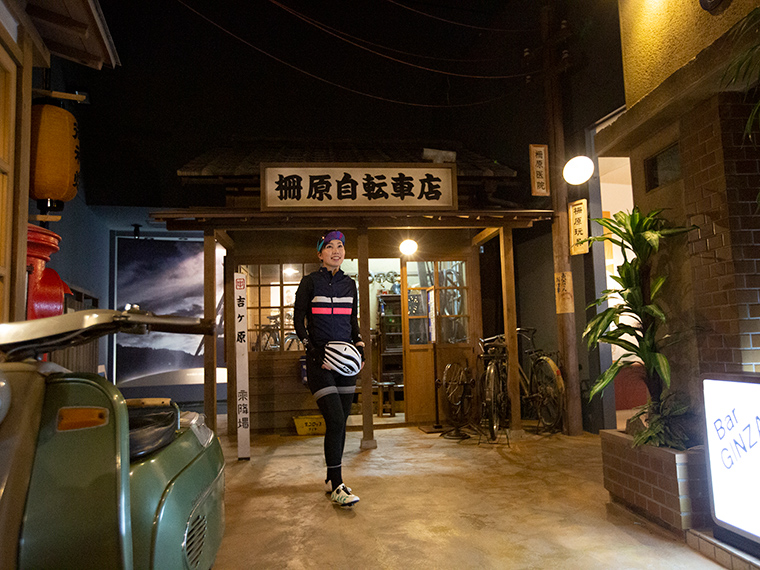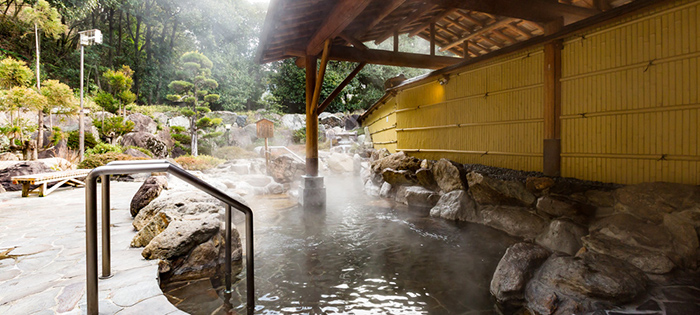 It is also recommended to buy some bread at BS Bakery near JR Wake Station before heading out bicycling. There is a selection of over 30 kinds of bread, from bread that can be eaten as a side dish to chewy breads.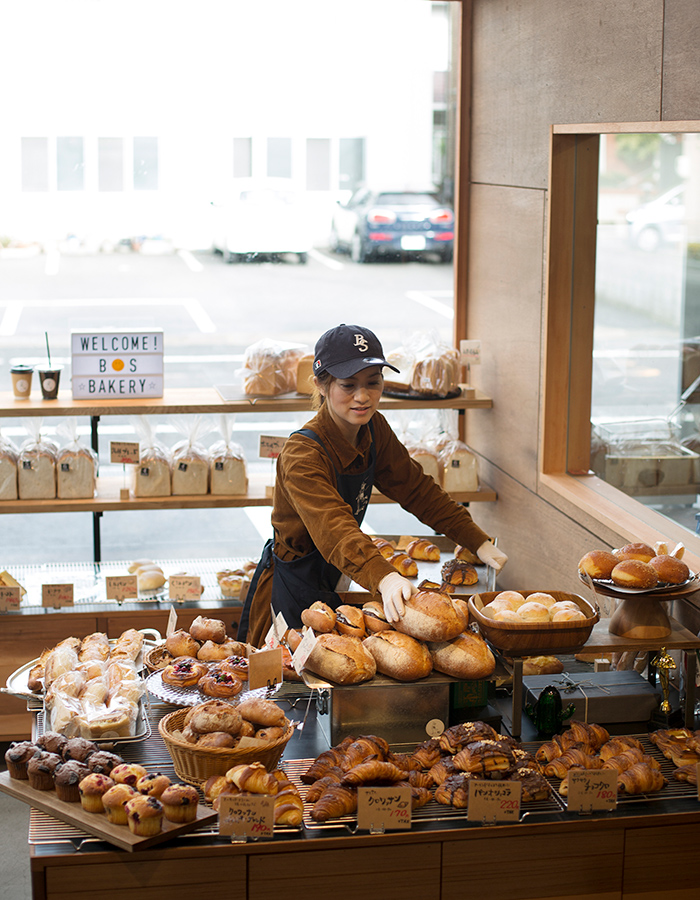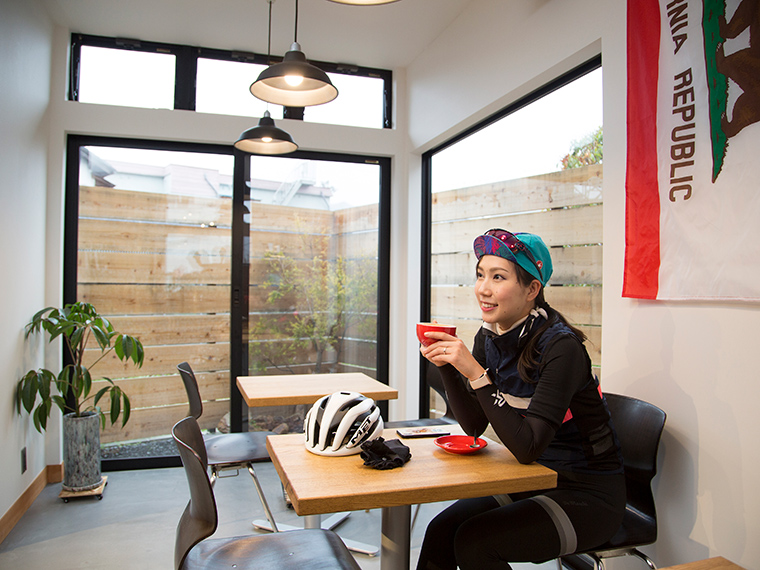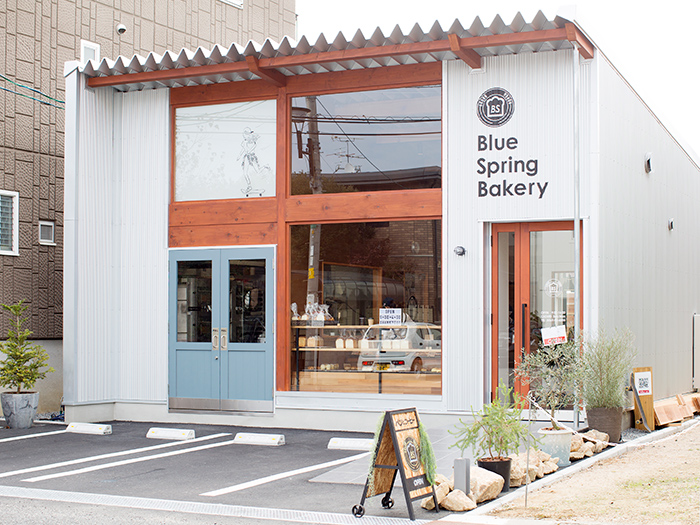 At the chocolate shop Nogica, you can buy trail bar products made with carefully-selected cacao.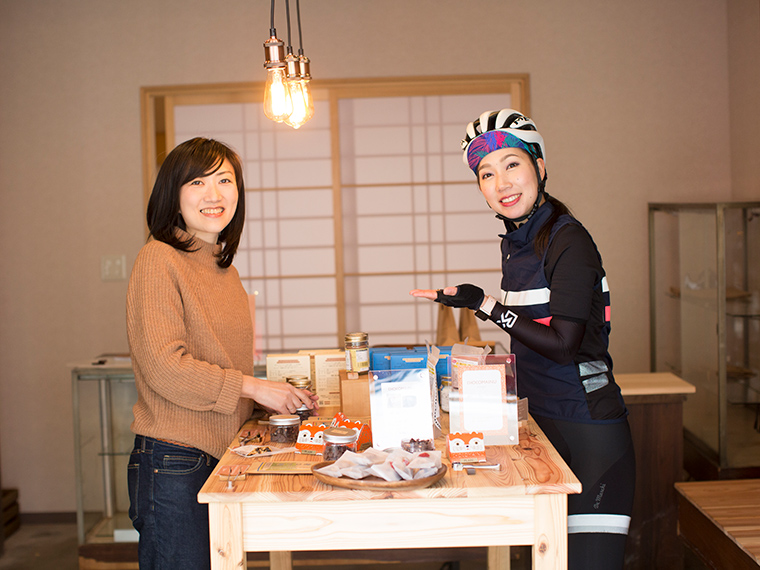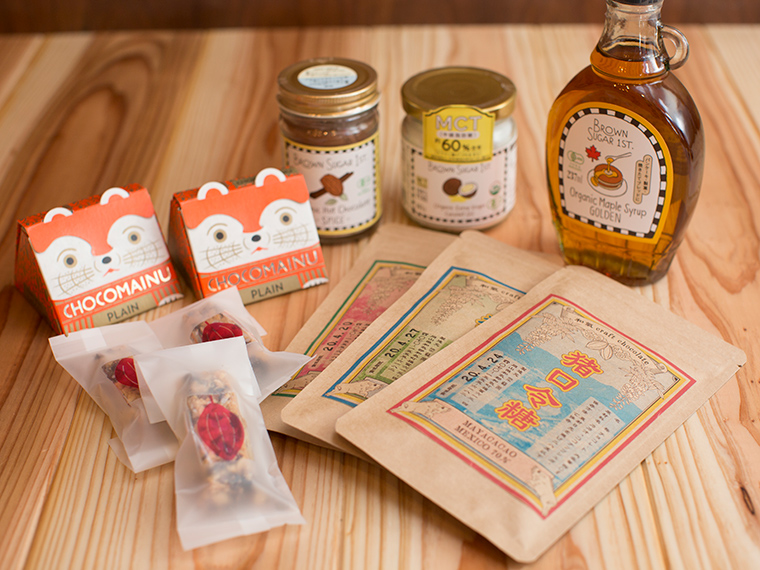 Katatetsu Roman Kaido
Address

About 34 km from JR Wake Station to Yanahara Fureai Mine Park [Map]

TEL

Industry Promotion Section, Wake Town Hall +81-69-93-1126
*Please direct inquiries about rental bicycles to the Wake Town Tourism Association +81-69-92-4678

Access

About 30 minutes from JR Okayama Station to JR Wake Station on the Sanyo Main Line

URL
Cafe gouter
Address

101-1 Wake, Wake-cho, Wake-gun, Okayama [Map]

TEL

+81-69-92-4772

Open

9:00-18:00(OS17:00)*Open at night if there are reservations

Closed

Wednesday*Some irregular closures

Seats

34

Access

About a 25-minute walk from JR Wake Station

Credit card

Not accepted
Yanahara Fureai Mine Park
Address

394-2 Kichigahara, Misaki-cho, Kume-gun, Okayama [Map]

TEL

+81-69-92-4888

Open

9:00-17:00(Last entry to the museum at 16:30)

Closed

Mondays (the following day if Monday is a public holiday)

Price

Museum: High school students and above 510 yen, elementary school students and above 300 yen, free for children who are not yet elementary school students

Parking

20

Access

Close to the Kichigahara stop on the Chutetsu Hokubu Bus from Tsuyama Station on the Kishin Line

Credit card

Not accepted

URL
Wake Ugaidani Onsen
Address

666-1 Masubara, Wake-cho, Wake-gun, Okayama [Map]

TEL

+81-69-92-9001

Open

Check-in 15:00, check-out 10:00
Hot springs available for day use from 9:00-21:00

Closed

None

Price

Hot springs day use: Adults 700 yen, children 450 yen, infants 250 yen

Parking

150

Access

Close to the Ugaidani Onsen-mae stop on the town bus from JR Wake Station
Around10 minute r from Sanyo Expressway Wake IC

Credit card

Accepted

URL
(This information is as of March 2020)