The Seto Inland Sea (also known as Setouchi) is blessed with beautiful views, rich seafood, unique islands, and permanent artworks from the Setouchi Triennale. A visit to the olive island of Shodoshima will yield encounters with modern art nestled in nature, fabulous cuisine and olive products, and captivating island atmosphere and hospitality.
From Shin Okayama Port, set sail on the Olympia Dream, a comfortable ferry that offers views of lush scenery, drinks and snacks for purchase, and even a free hot foot bath on its deck. The ship was designed by Mitooka Eiji, a celebrated designer in Japan. For an additional fee, you can even bring along your car or bicycle.
As you head toward Shodoshima, relax with the foot bath while marveling at small islands sporting tall trees and temples. Keep an eye out for the enormous Kannon goddess statue on Shodoshima as you approach. You can also watch the water for jellyfish, finless porpoises native to Asian waters, and even great white sharks. (This information is as of November 2017)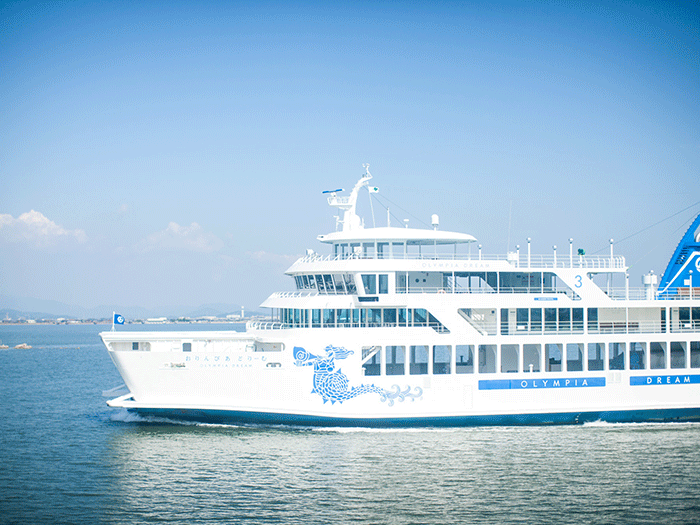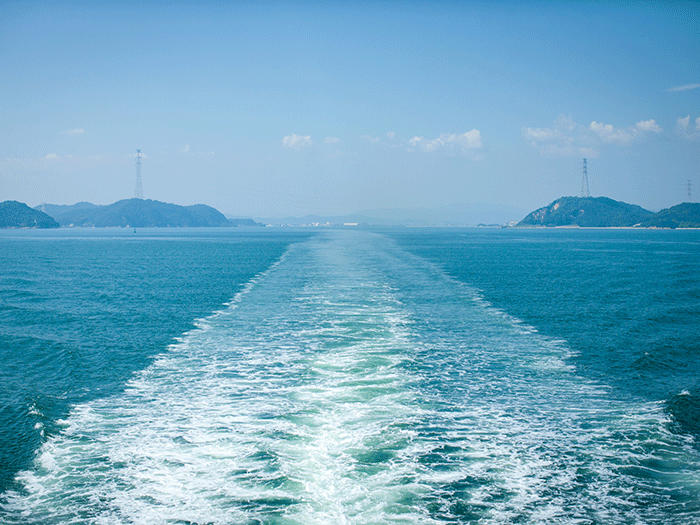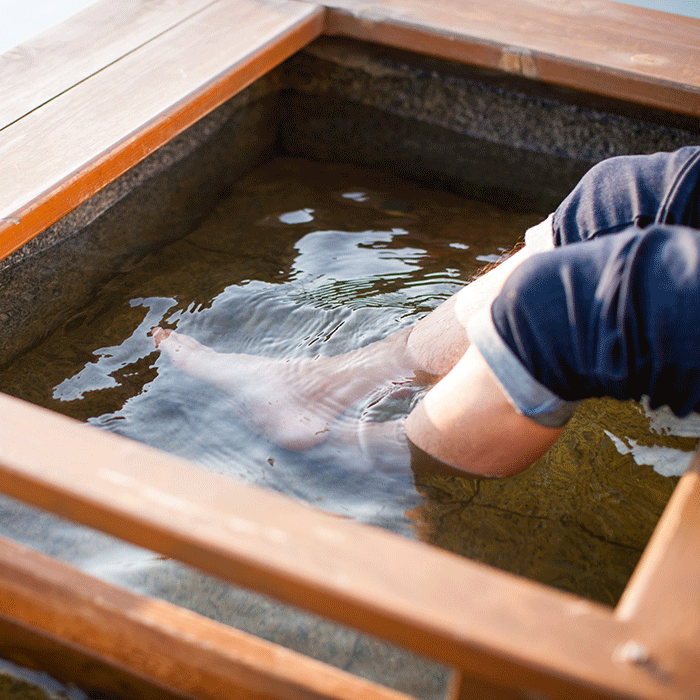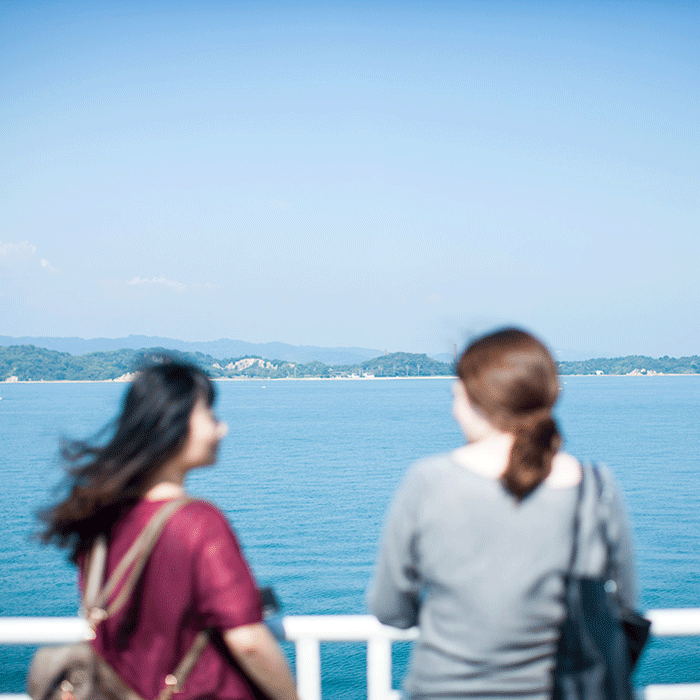 As the name suggests, Olive Park features plenty of olive trees, a Greek-style windmill, and greenhouses that wouldn't look out of place on Santorini. Olive Park was used as the location for the 2016 live action version of the famous Studio Ghibli animation Kiki's Delivery Service, so grab a free broom and pretend to fly in your photos. The hill with the Greek windmill provides the perfect spot, especially if you jump while having your photographer stand lower than you on the hill.
Olive Park also contains the delightful Herb Cafe Corico, offering assorted goods including olive wood items and potpourri. There is also a small cafe inside that serves a selection of freshly brewed herb teas. This building served as the bakery where the little witch Kiki worked in the film, and offers brooms to borrow.
If you're lucky, you'll see a jet-black cat that looks just like Jiji from Kiki's Delivery Service. The cat's name is Aloe, which is pronounced ah-roh-ey in Japanese. Call to him with the correct pronunciation and get a photo!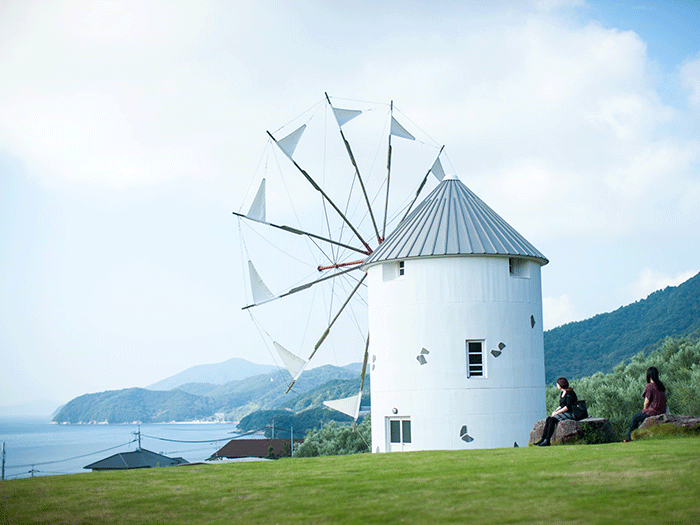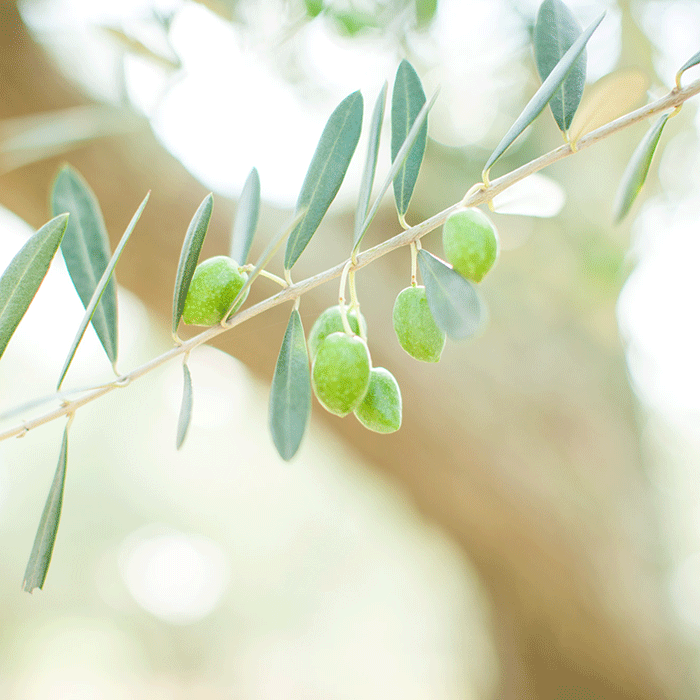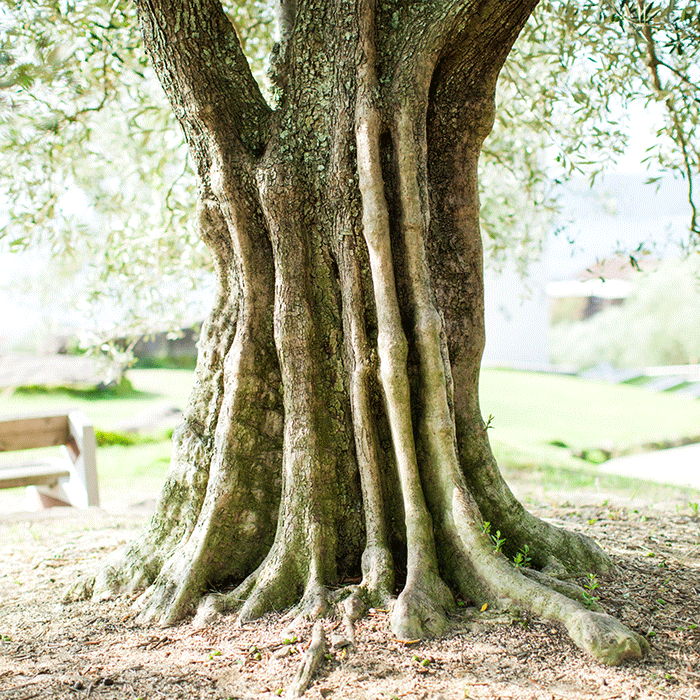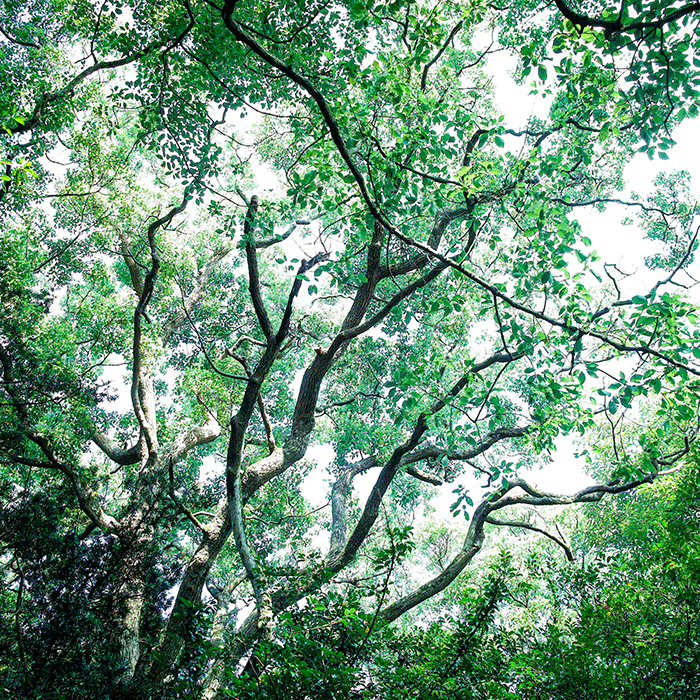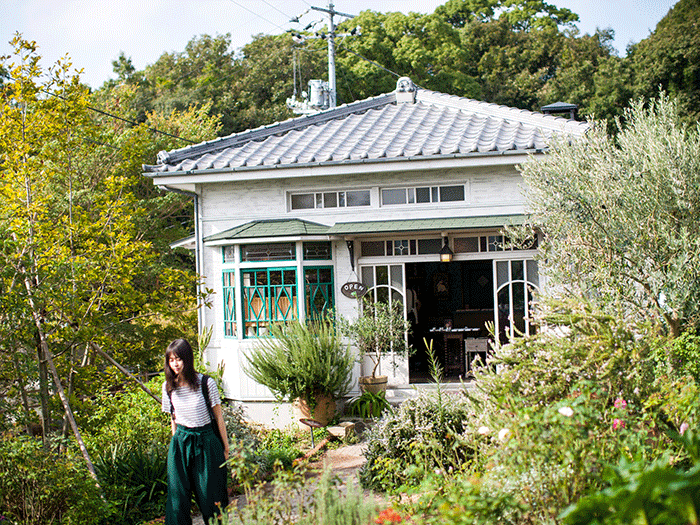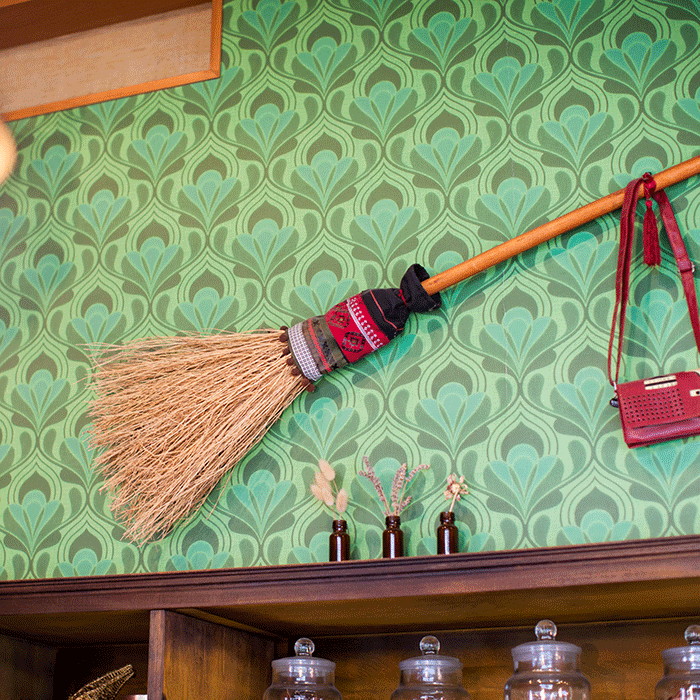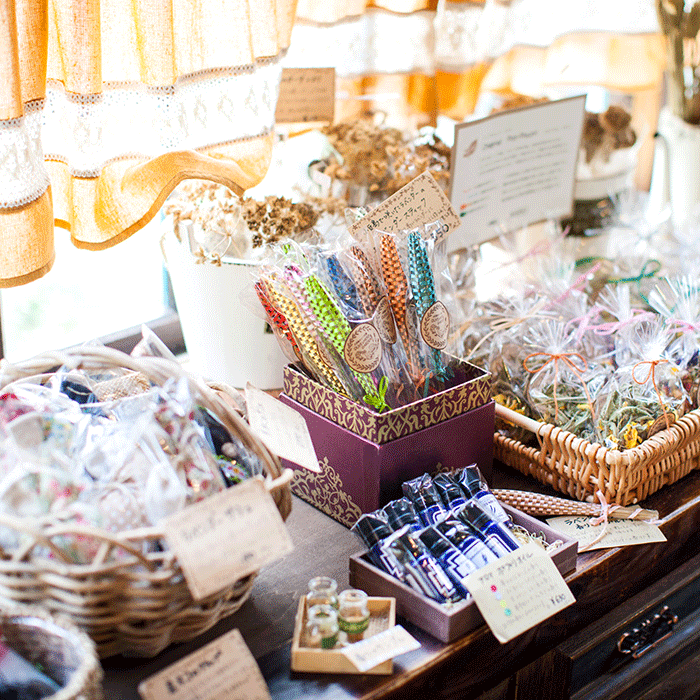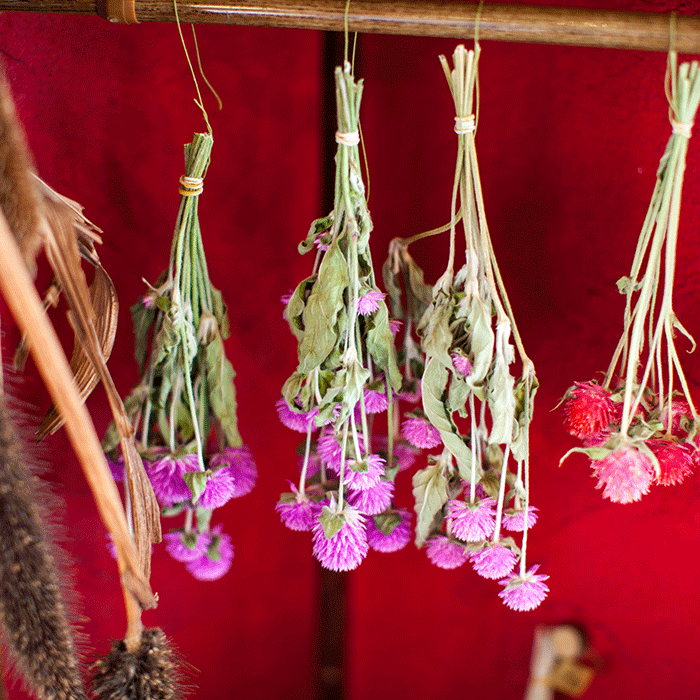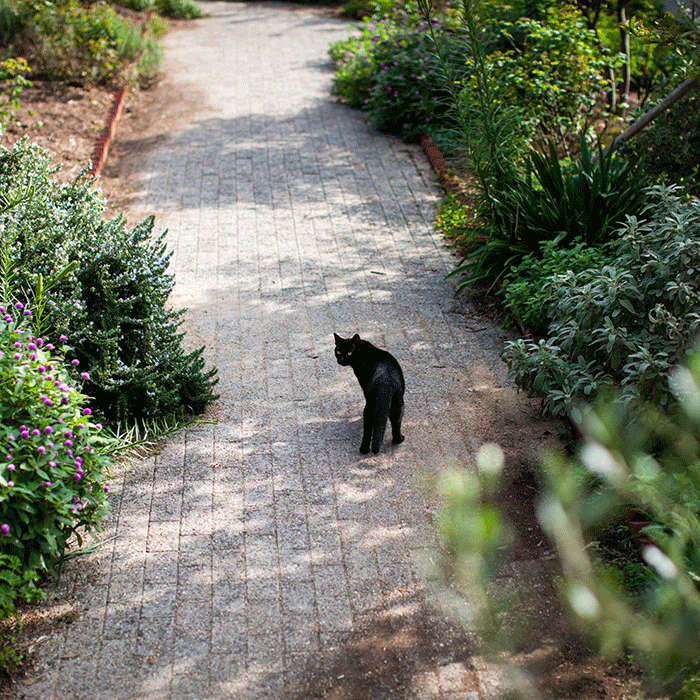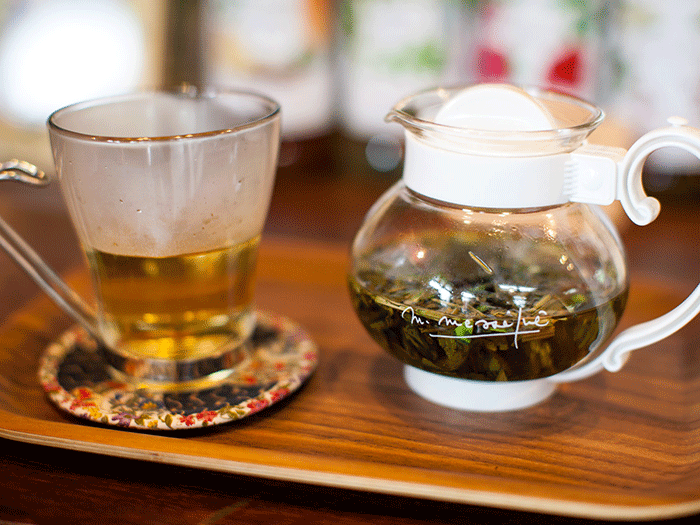 Twenty-Four Eyes Movie Studio
Set on Shodoshima, the 1954 movie Twenty-Four Eyes tells the story of a World War II era teacher and her twelve students. This "movie village" still contains all the sets used in the movie, including an old school building that was once a real school. The old school and the surroundings are a great way to learn about retro Japanese life. You'll find an old timey wooden interior and typical student artwork inside the school, while outside there is a beautiful ocean view as well as fun takeuma bamboo stilts and hoop rolling.
In the cafe, you can enjoy kyushoku, Japanese school lunch, with its mandatory glass bottle of milk that must be drunk to completion and comfort food like curry and rice and fluffy white bread. This is a great stop for kids, Japanese adults who want to relive their childhoods, and foreign visitors interested in typical Japanese school life.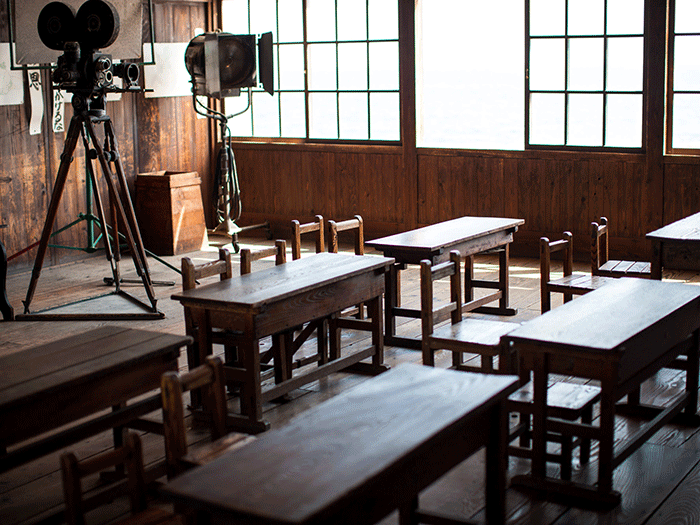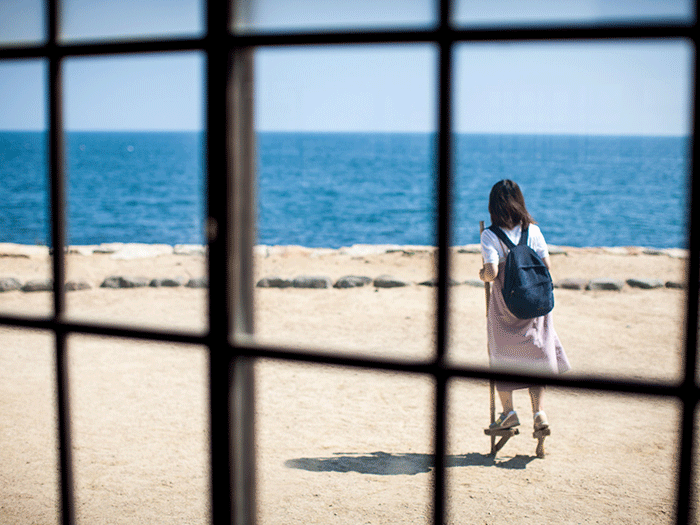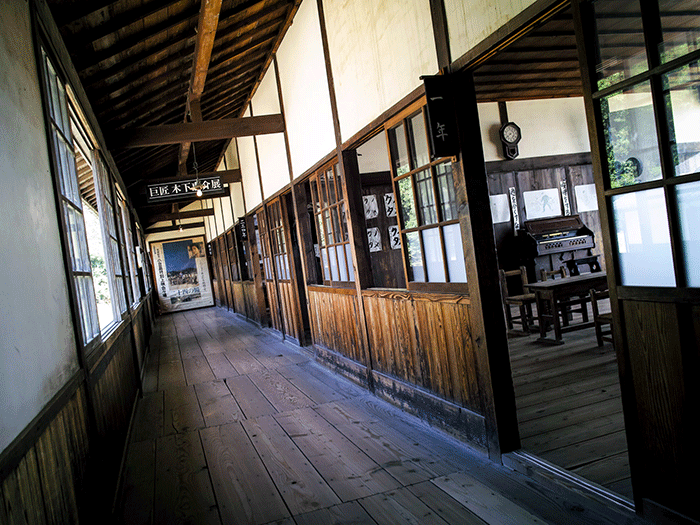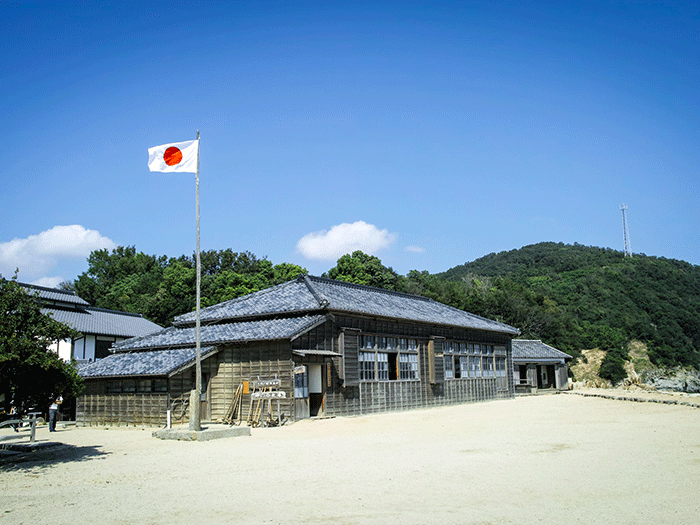 Angel Road is a land bridge formed at low tide. It is said that if you cross this "power spot" hand in hand with your loved one, your wishes will be granted and you will find eternal happiness. Will you find love at this angelic and amorous power spot?
"Power spots" are places that make you feel in-tune with nature or a spiritual je ne sais quoi. This uniquely Japanese concept has only recently come into vogue, but now numerous TV specials and books highlight power spots to excited travelers.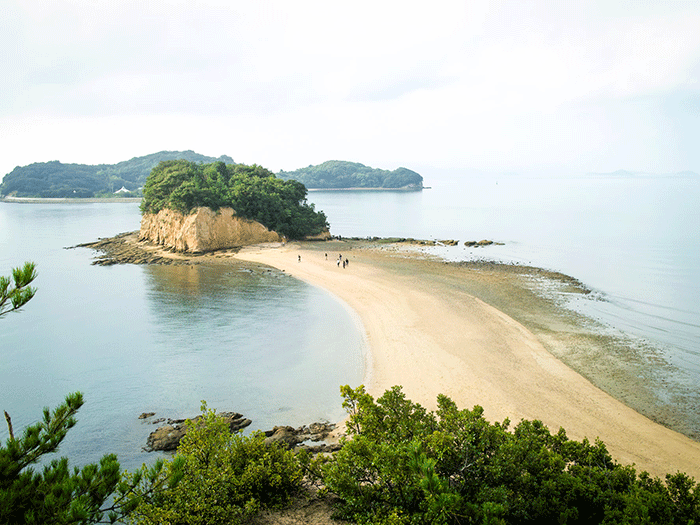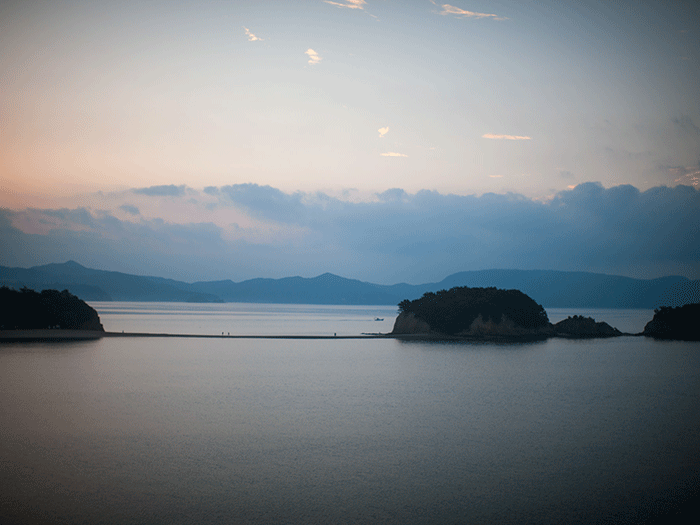 Kankakei Gorge, considered one of Japan's three most gorgeous gorges, offers breathtaking views, a chance to toss tiles from the summit for luck (only in the designated area!), and the occasional wild monkey sighting. Ride the ropeway and admire the lovely views and soaring birds, or go the hard way up one of the hiking trails. The gorge is particularly breathtaking during the autumn leaves season in late November.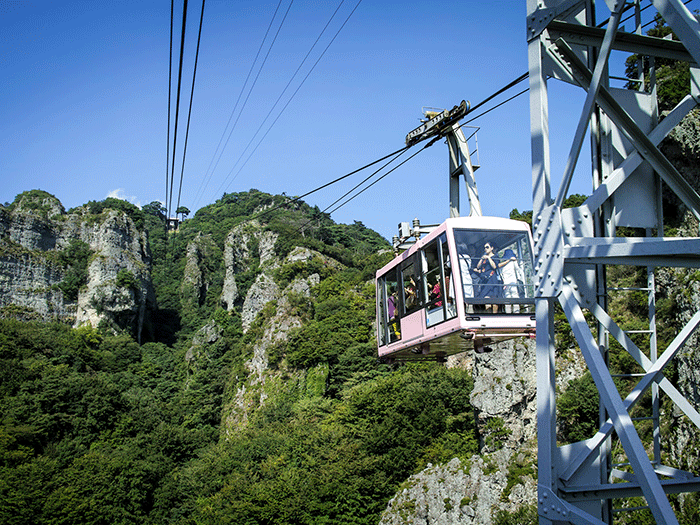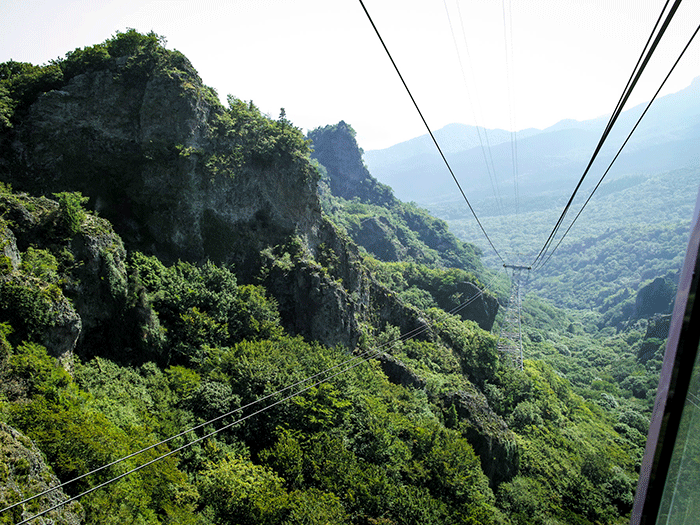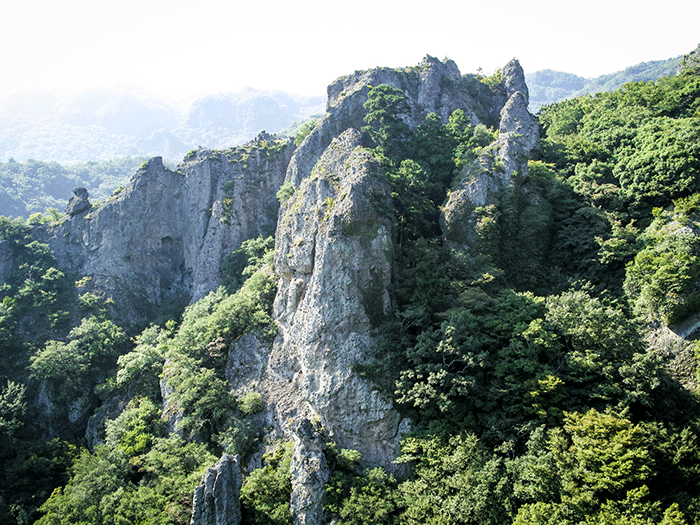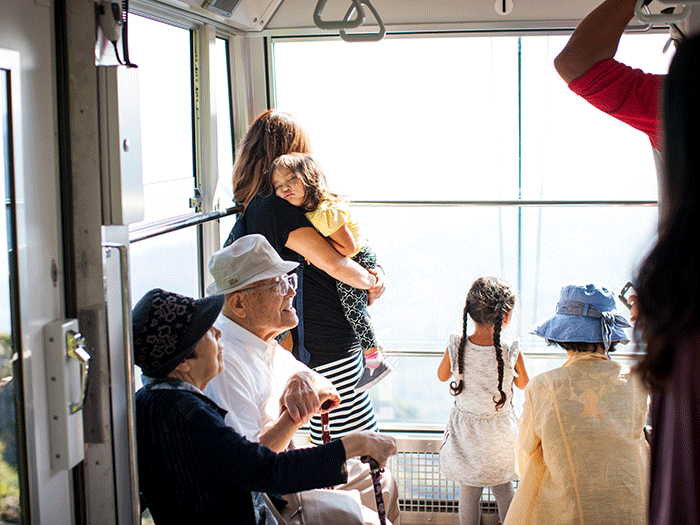 Yuhigaoka (Sunset Hill) Mandarin Orange Orchard
As the name implies, this is a beautiful spot to watch the sunset. There is a comfortable terrace with benches and tables. Just remember to bring bug spray!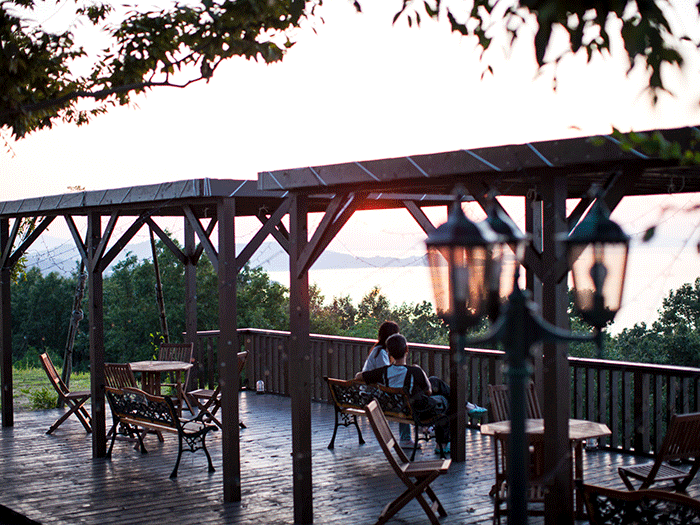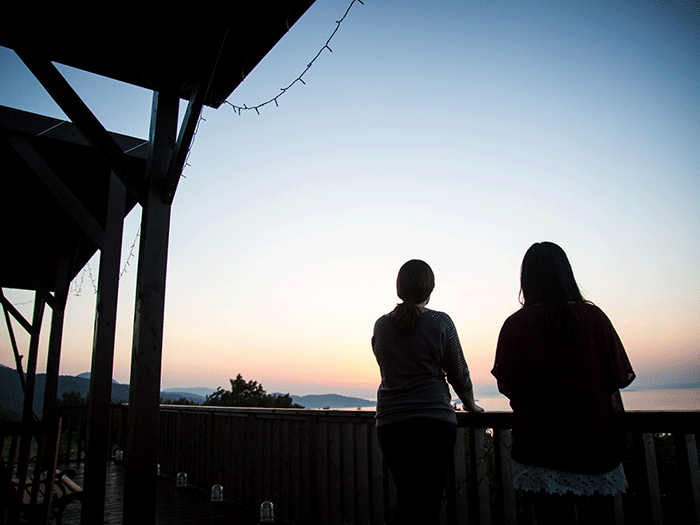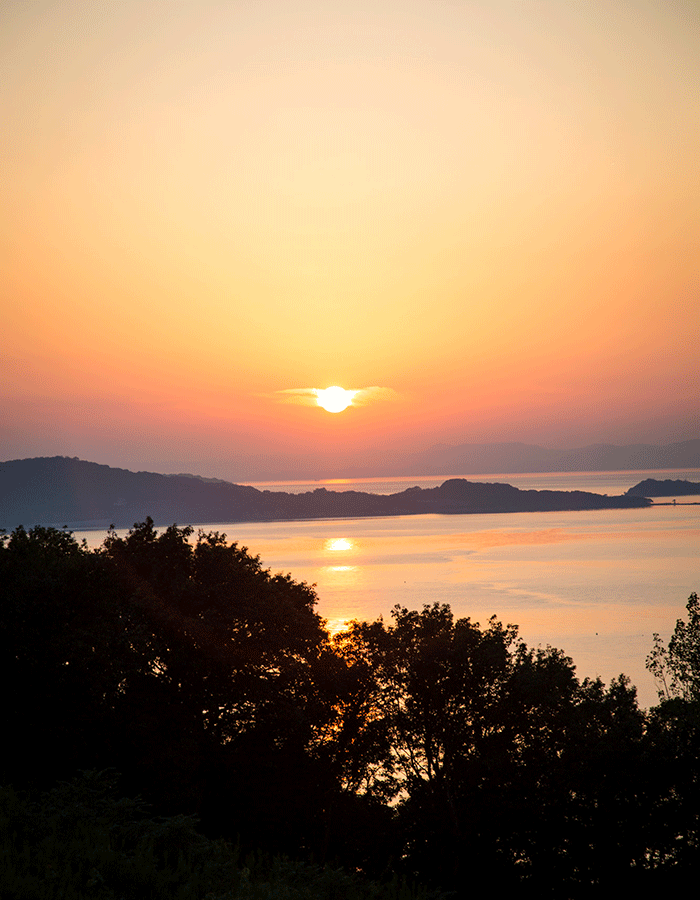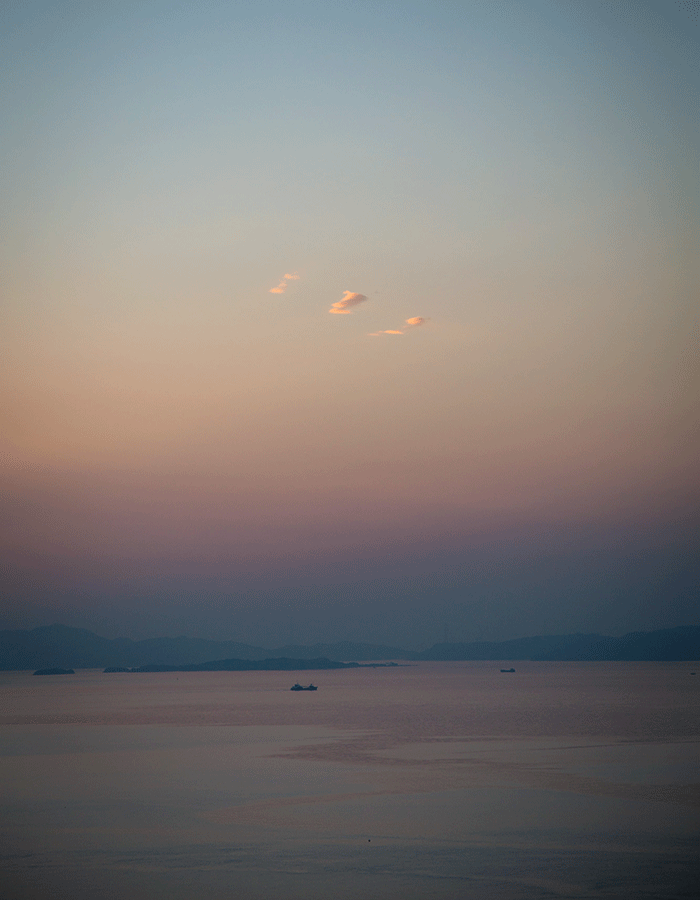 Gift of the Sun, by Choi Jeong Hwa
Immediately upon alighting at the port on Shodoshima, you are greeted with this impressive piece of artwork by Korean artist Choi Jeong Hwa. The leaves are inscribed with messages from island children and contain solar panels, giving you a deep impression of the dedication to art and sustainability here.
Dream of Olive, by Wang Wen Chih
This work of art was constructed from thousands of pieces of local bamboo and sits nestled among dramatic terraced rice fields. It is otherworldly yet somehow simultaneously blends right into the surrounding landscape. Across the street, there is a temple and Kabuki performance space, where locals have performed "Farmers' Kabuki" for generations.
Regent in Olives, by Hisakazu Shimizu
This curious piece of art featuring a "regent" hairstyle was created for the Setouchi Triennale. If you're lucky, an old man will be lying in wait for visitors. He will give you regent wigs and direct you in a number of amusing poses. Play along and you'll get some great photos!
The English word "regent" has taken on new meaning in Japanese, referring to an exaggerated pompadour that is the hairstyle of choice of Japanese bad boys. Japanese people will swear that the hairstyle comes from abroad, but the magnificent regent certainly stands taller than the pompadours sported by Elvis and James Dean!
Roadside Station Shodoshima Olive Park
Address

1941-4, Nishimura-ko, Shodoshima-cho, Shozu-gun, Kagawa [Map]

TEL

+81-879-82-2200

Open

8:30-17:00 *Corico from 9:00, Olivaz 10:00-16:00, Sun Olive 11:00-18:30 (last order), Sun Olive Onsen 12:00-21:45 (final entry 21:00)

Closed

None (*Tuesdays for Olivaz, Wednesdays for Sun Olive Restaurant and Onsen)

Parking

200

Access

About 25 minutes by car from Tonosho Port, or take the Shodoshima Olive Bus to the "Olive Koen Guchi" stop and then walk 5 minutes

Credit card

Not Accepted

URL
Twenty-Four Eyes Movie Studio
Address

931, Tanoura-ko, Shodoshima-cho, Shozu-gun, Kagawa [Map]

TEL

+81-879-82-2455

Open

9:00-17:00

Closed

None

Parking

150

Access

About 60 minutes by car from Tonosho Port, or take the Shodoshima Olive Bus to the "Tanoura Eigamura" stop to close

Credit card

Not Accepted (*Some shops in the studio accept credit cards.)

URL
Angel Road
Address

Ginpaura, Tonosho-cho, Shozu-gun, Kagawa [Map]

TEL

+81-879-62-7004 (Tonosho-cho Commerce and Tourism Section)

Open

Confirm the tide conditions on the website

Parking

22 (Angel Road park parking)

Access

About 10 minutes by car from Tonosho Port, or 15 minute' walk from Tonosho Port

URL
National Park Kankakei Gorge
Address

Kankakei, Shodoshima-cho, Shozu-gun, Kagawa [Map]

TEL

+81-879-82-2171

Open

8:30-17:00 *Changes seasonally

Closed

None

Price

Ropeway: 1,760 yen for junior high school students and older (round trip), 880 yen for elementary school students (round trip)

Parking

40(Koun Hillside Station), 200 (Sancho Summit Station)

Access

About 40 minutes by car from Tonosho Port, 5 minutes on the ropeway from Koun Hillside Station

URL
Yakatazaki Yuhinooka (Sunset Hill) Viewing Platform
Address

Prefectural Road 26, Yakatazaki, Tonosho-cho, Shodoshima-cho, Shozu-gun, Kagawa [Map]

TEL

+81-879-82-1775 (Shodoshima Tourism Association)

Access

About 20 minutes by car from Tonosho Port