In recent years, the sleepy island of Shodoshima has been undergoing an exciting revitalization. A popular spot for domestic tourism due to its natural vistas and olives, the island is now seeing increasing numbers of tourists, both Japanese and foreign, eager to experience its modern art nestled in nature and chic culinary spots. This article introduces foodie destinations that feature natural local ingredients, artisanal techniques, and fabulous flavor. Savor sake and olive oil tastings, vegetable gelato, and using giant chopsticks to make your own noodles on Shodoshima! (This information is as of November 2017)
Enjoy artisanal sake, delicious cuisine, and wonderful baked goods at Morikuni Sake Brewery. The location includes a combined cafe/bar offering sake tastings with excellently paired cuisine, and the brewery right next door. The main building dates back to Japan's nostalgia-inducing Showa period, and has been carefully renovated to blend the traditional architecture with chic modern design. Just nearby is the cute Morikuni Bakery selling sweets and a variety of "Koppe Pan" soft bread sandwiches.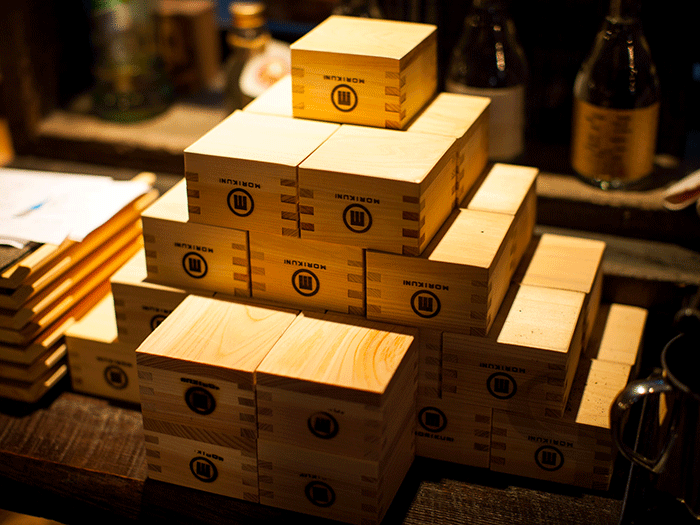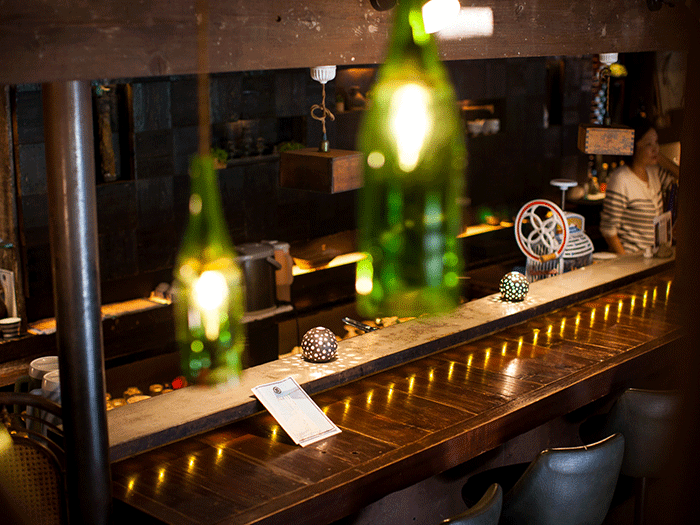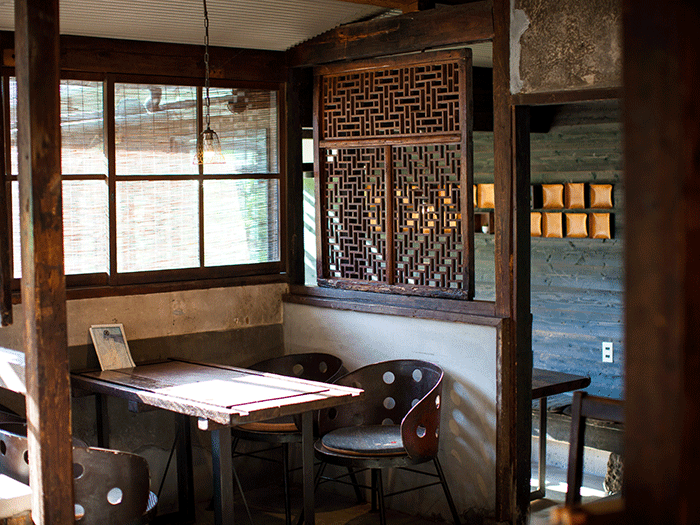 Aki Ikeda, President of the Brewery, says that sake brewing runs in her family and she has been raised in its world since childhood. She explains that the brewery has revived the once defunct brewing of local sake on Shodoshima, and aims to revitalize sake not only on the island itself but also with young Japanese who have grown to think of sake as a bit passe. She also notes that she is just one of an increasing number of women heading sake breweries, and that the brewery is now most popular with female customers, signaling a change from sake's former image as a tipple for male carousing.
Ikeda encourages customers to experience sake in new ways, injecting new ideas into the venerable beverage such as pairing it with cake. Although she could tell you her favorite pairings, because it's a matter of personal preference she hopes you will try many different sakes and food pairings and find your own unique ways to enjoy sake.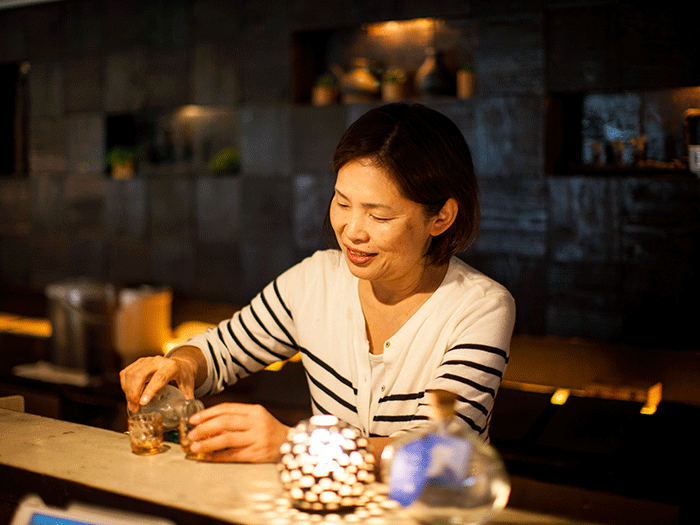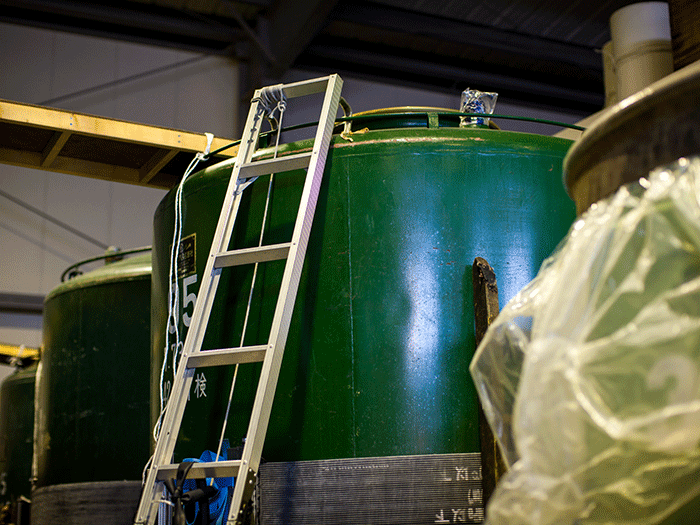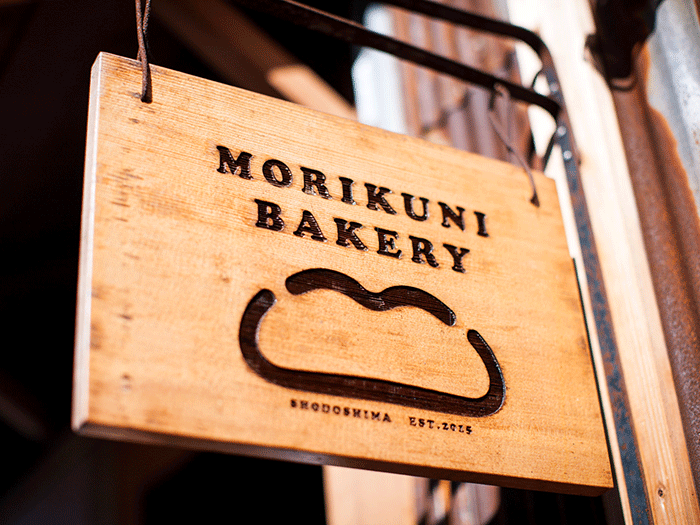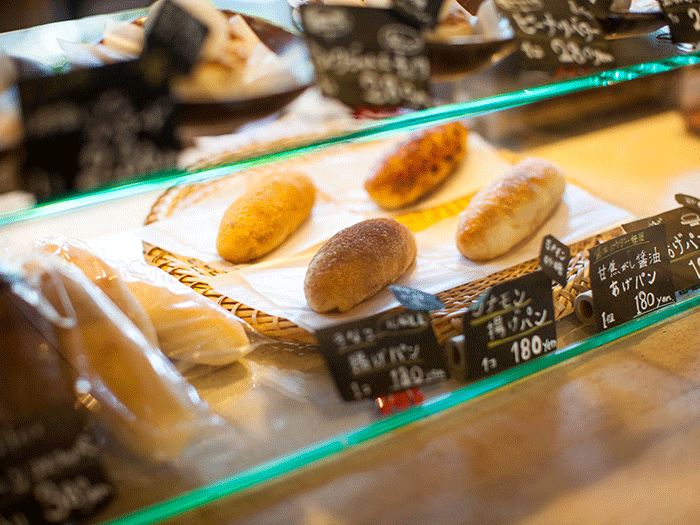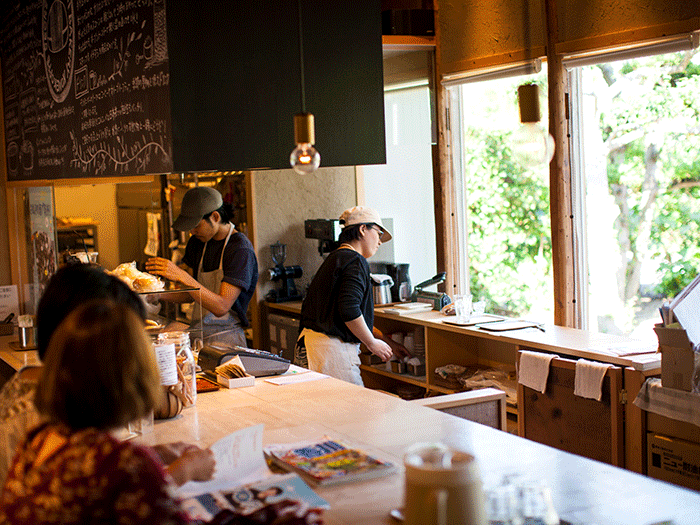 The brewery's signature sakes feature intriguing flavors and fashionable bottle designs to entice young adults, and awaken in consumers the feeling of the slow, leisurely passage of time on islands with product names like Fuwafuwa (Japanese onomatopoeia for "fluffy") and Utoto ("dozing off").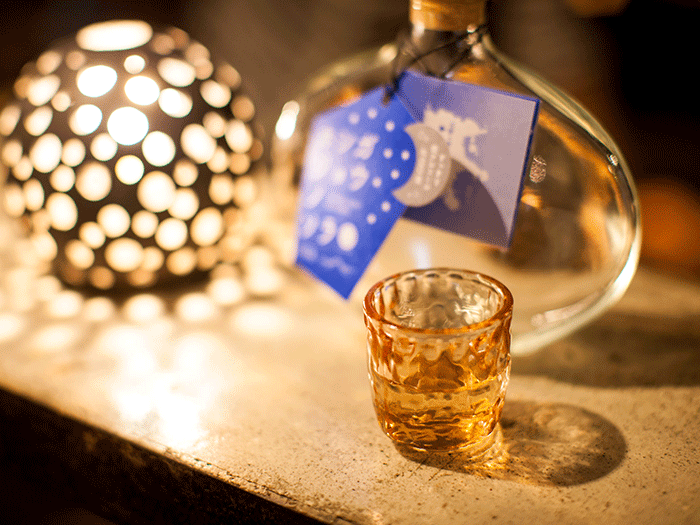 Minori Gelato is the perfect spot for a quick rest from all your sightseeing with artisanal gelato made from locally sourced ingredients. The stylish interior features intriguing uses of wood accents. In addition to the gelato, there is also a full selection of caffeinated beverages, as well as a full bar serving wine, beer, and cocktails.
Minori Gelato prides itself on its simple, artisanal production method that brings out the true natural flavor of the base ingredients, which can range from fruits to vegetables to soy sauce or sake lees. This makes for smooth, flavorful gelato that is also lower in fat and calories than regular gelato due to the lower use of milk products. The gelato is made in small batches without preservatives or artificial food coloring.
A trip in October yielded a flavor selection that included soy sauce, sake lees, eggplant, sudachi Japanese citrus, sweet potato, and white sesame panna cotta. You'll find different flavors according to the season. Since Minori Gelato is near a soy sauce brewery, the soy sauce flavor is especially delicious. Also, it is great fun to taste just how well vegetable flavors and textures translate into gelato!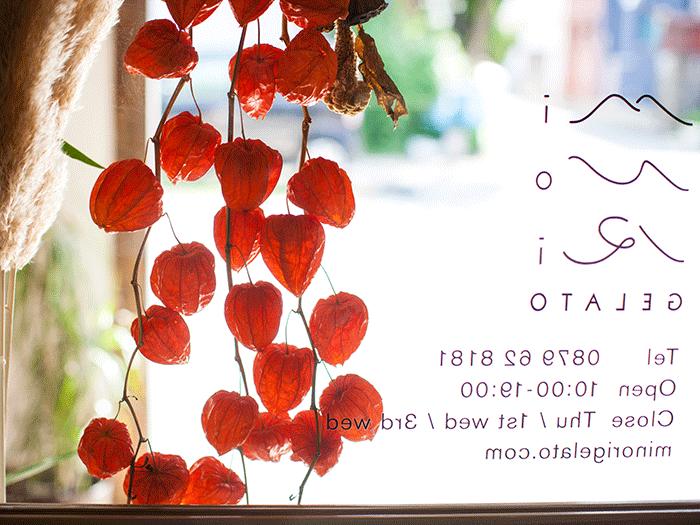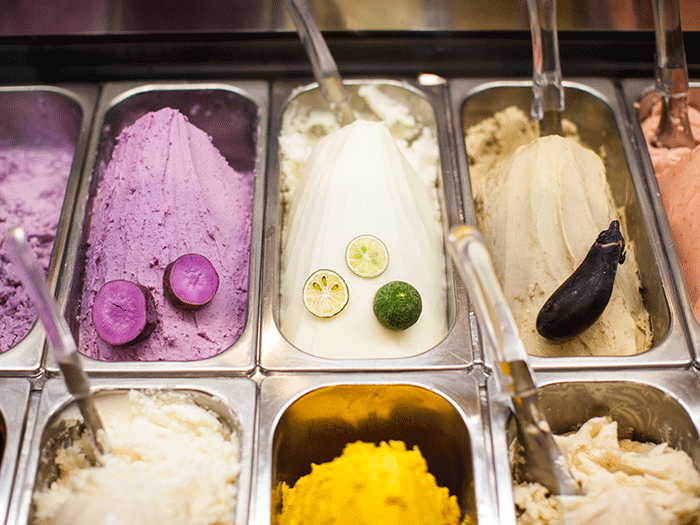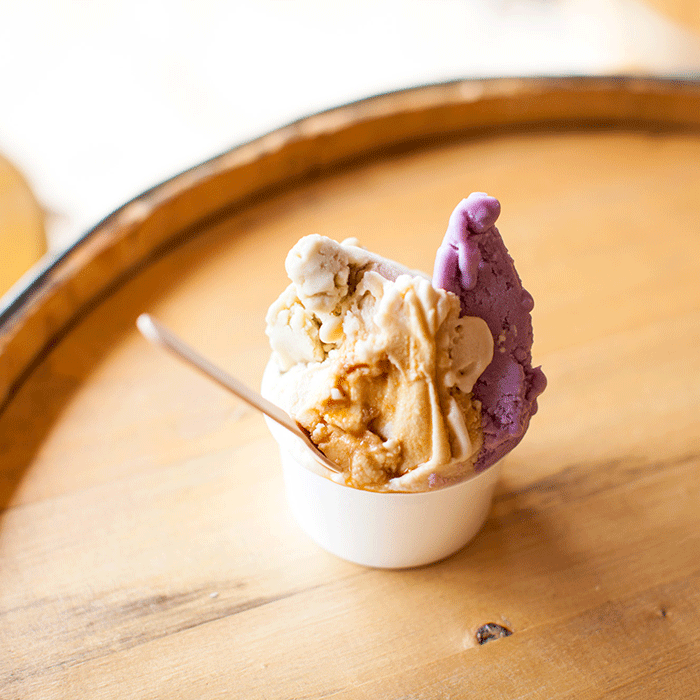 Experience traditional Japanese food culture at this noodle factory, where you can try your hand at making Shodoshima's famously thin soumen noodles. Nakabuan gives you the opportunity to tour the factory, experience production yourself, and eat a meal all for a very reasonable price. During your experience, you first receive a factory tour from a very energetic older gentleman. You are then given a set of very long noodles to slowly stretch out on a rack. With a giant set of chopsticks, you use the traditional method to continue to stretch the noodles under the watchful eye of your guide. Once you're finished, go next door to the restaurant and savor a bowl of fresh noodles that is chilled with a large ice cube.
Soumen noodles were once incredibly laborious and time-consuming to produce, making them a delicacy that only the rich could afford. The advancement of machinery, demonstrated at the factory, made it possible to greatly decrease the amount of work involved. Now soumen noodles can be enjoyed by all.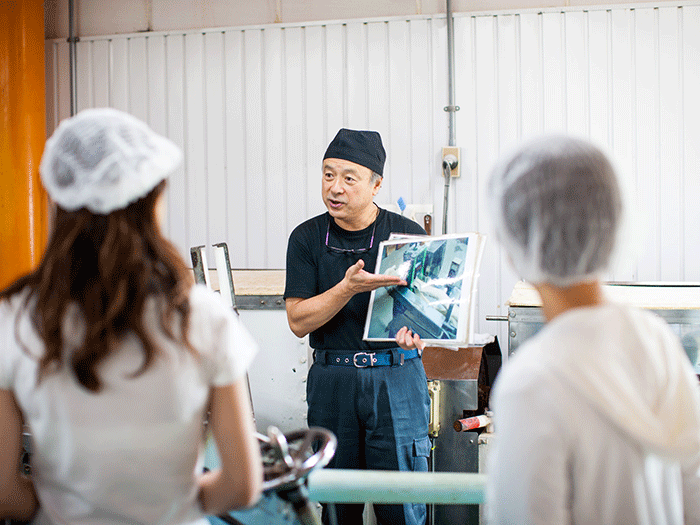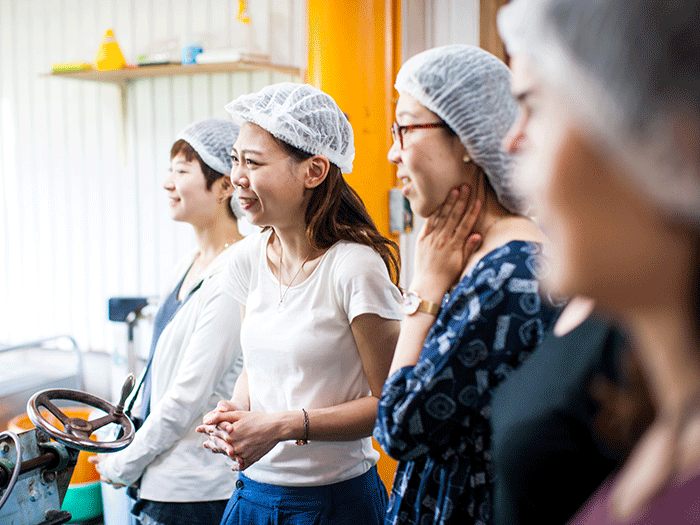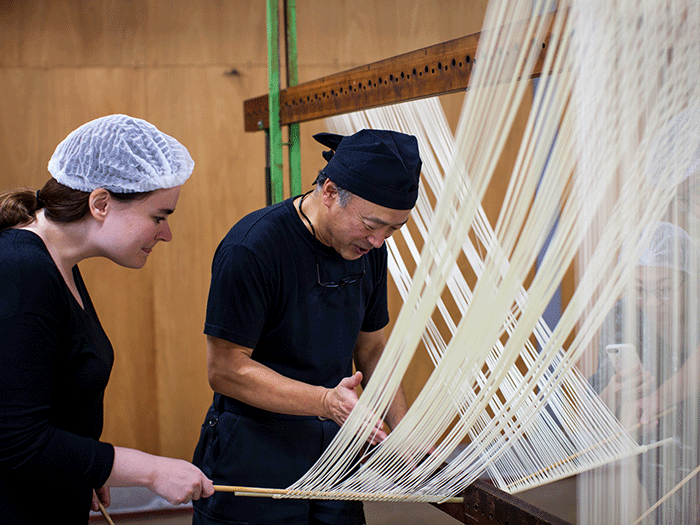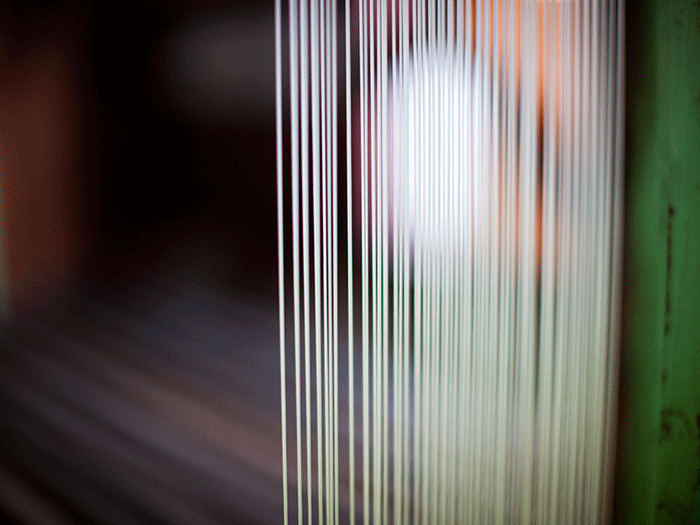 Inoue Seikoen THE STYLE SHOP mother's
This chic shop and restaurant features a first floor devoted to all things olive. The shop sells products from the venerable Inoue family, which has pioneered diverse products using local olives on Shodoshima since 1940. The family owns vast olive groves, some of which you can see out the window.
The shop naturally purveys many different kinds of olive oil, and tasting is encouraged. You'll also find olive salt, popcorn, and even olive beer. In addition to the food, there is a wide selection of olive-based cosmetics and wellness products, from hand cream to cleansing oil to soap. As with the food, testing is encouraged and there is a sink available to wash your hands afterwards.
For refreshment, the first floor shop sells a variety of baked goods, ice cream made with olives or mandarin oranges, and a fabulous olive leaf shake with an intriguing yet mild olive flavor. You can eat your chosen treat at the tables overlooking the water and olive trees below. The second floor has a restaurant serving cuisine based around the olive, and assorted olive oils sit ready for your enjoyment on the tables.