Journey around a mysterious cave, carved over eternity. A moment of relaxation at a photogenic winery and old house inn
Niimi City, located in the northwest part of Okayama Prefecture, is a mountain town surrounded by the Chugoku mountains. A karst plateau spreads to the south of the town, which is dotted with many limestone caves.
One of the representative spots is Makido cave. Nature's magnificent art spreads through the entire 450 meter inner length, created over long years by rain and other water. Changes abound while going through the cave, from low ceilings that require you to bend over while walking, to a vast underground lake. Stalactites and stalagmites of various sizes create fantastic scenery, with features such as the "Tsu-ra-ra Seki" (Icicle Stone) and "Rim Stone." The main locations are lit up with multi-colored lights. The continually changing blue, green, and purple lights create truly a wonderful world. The name "Makido cave" comes from the poet Akiko Yosano, who described it as a "Cave(Do) Filled(Ki) with Magic(Ma)."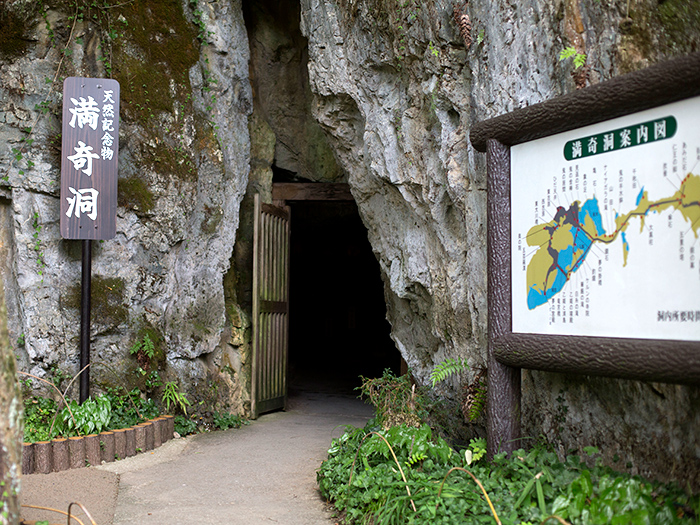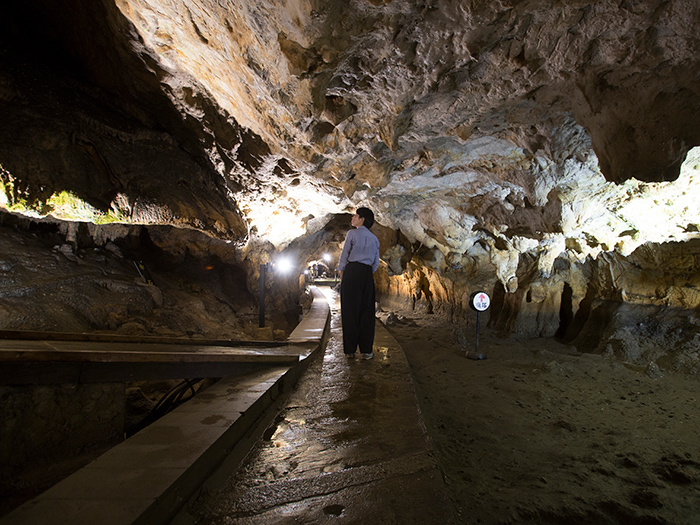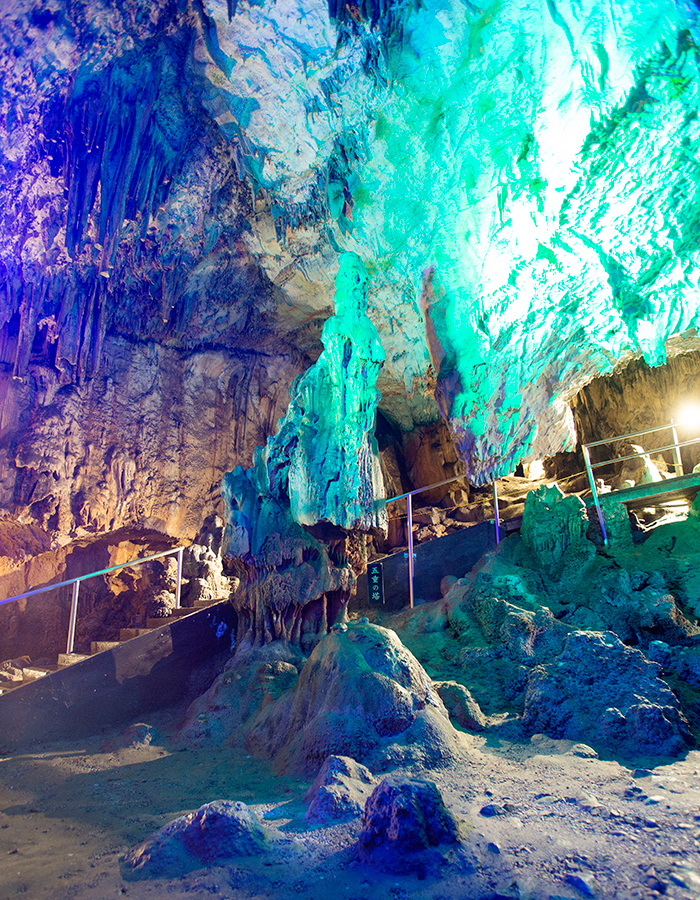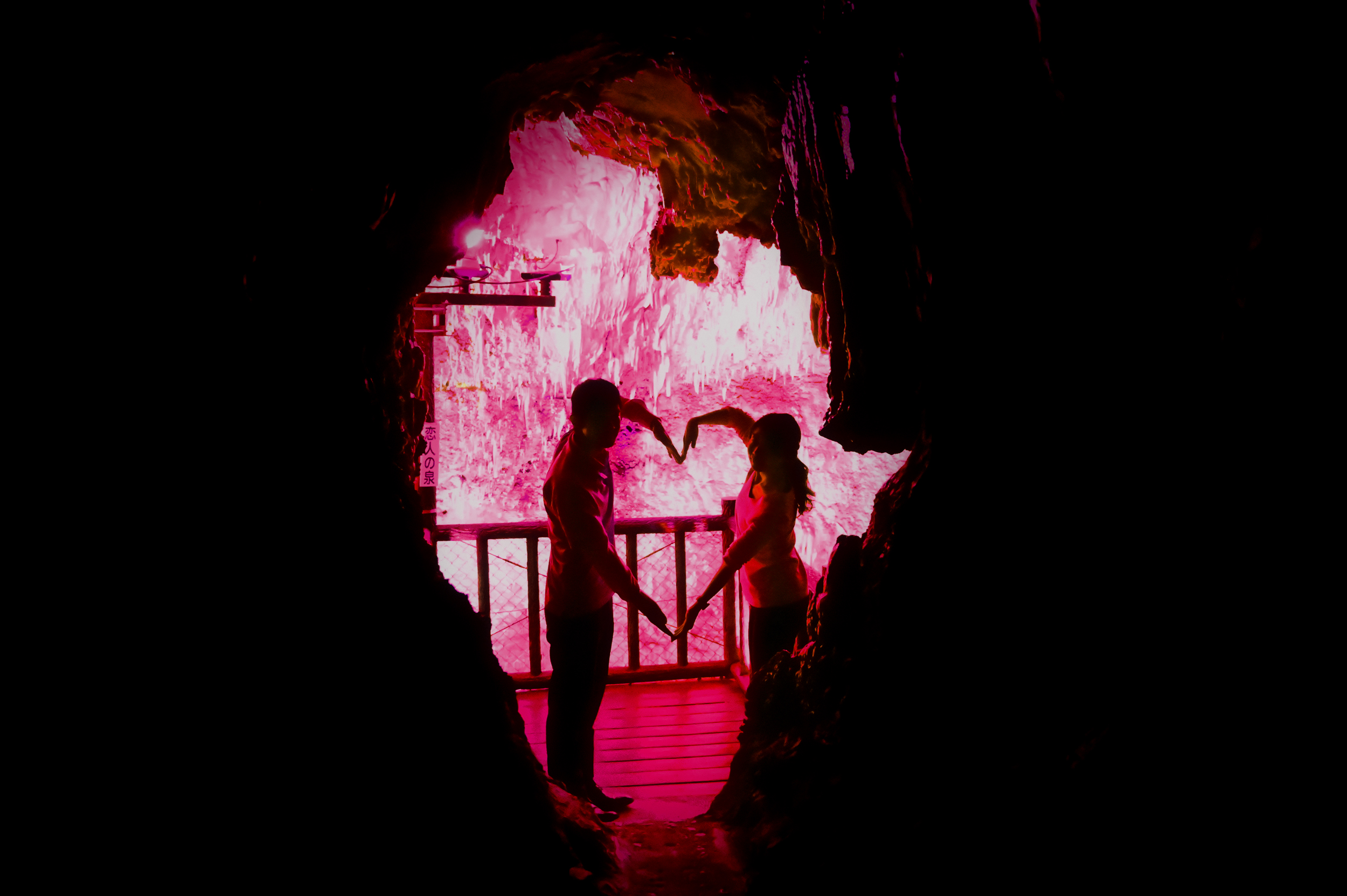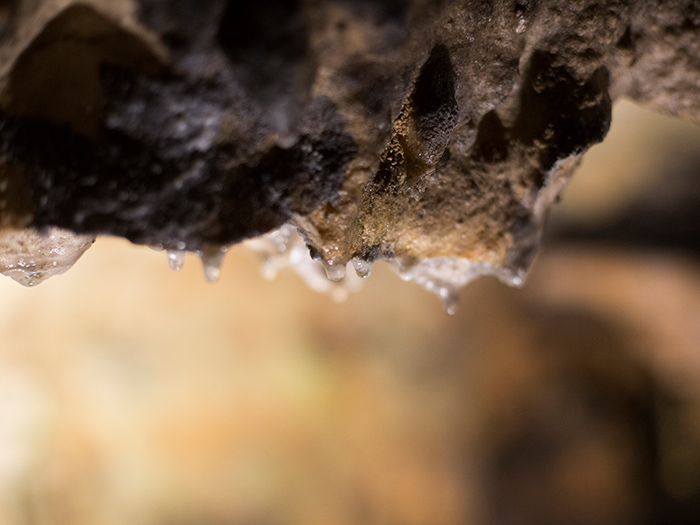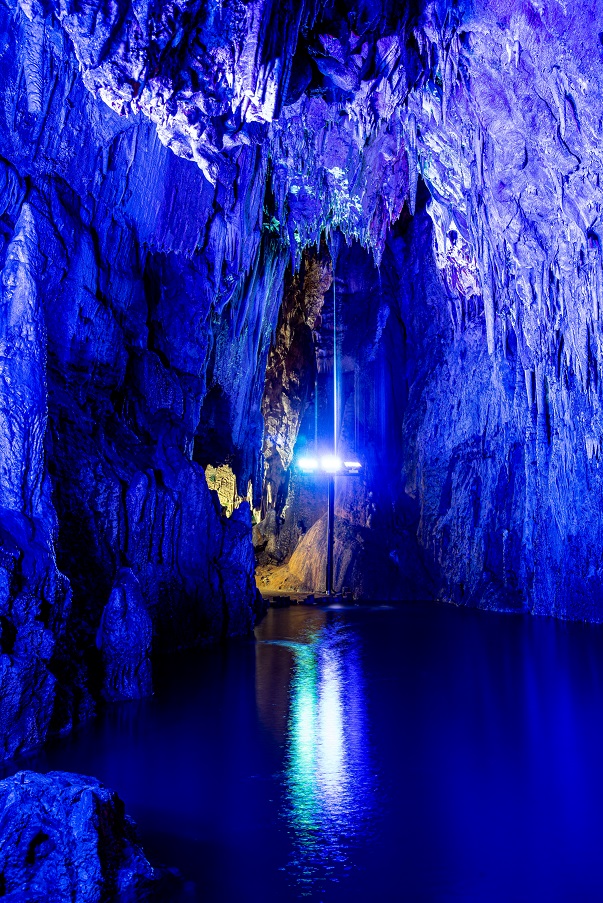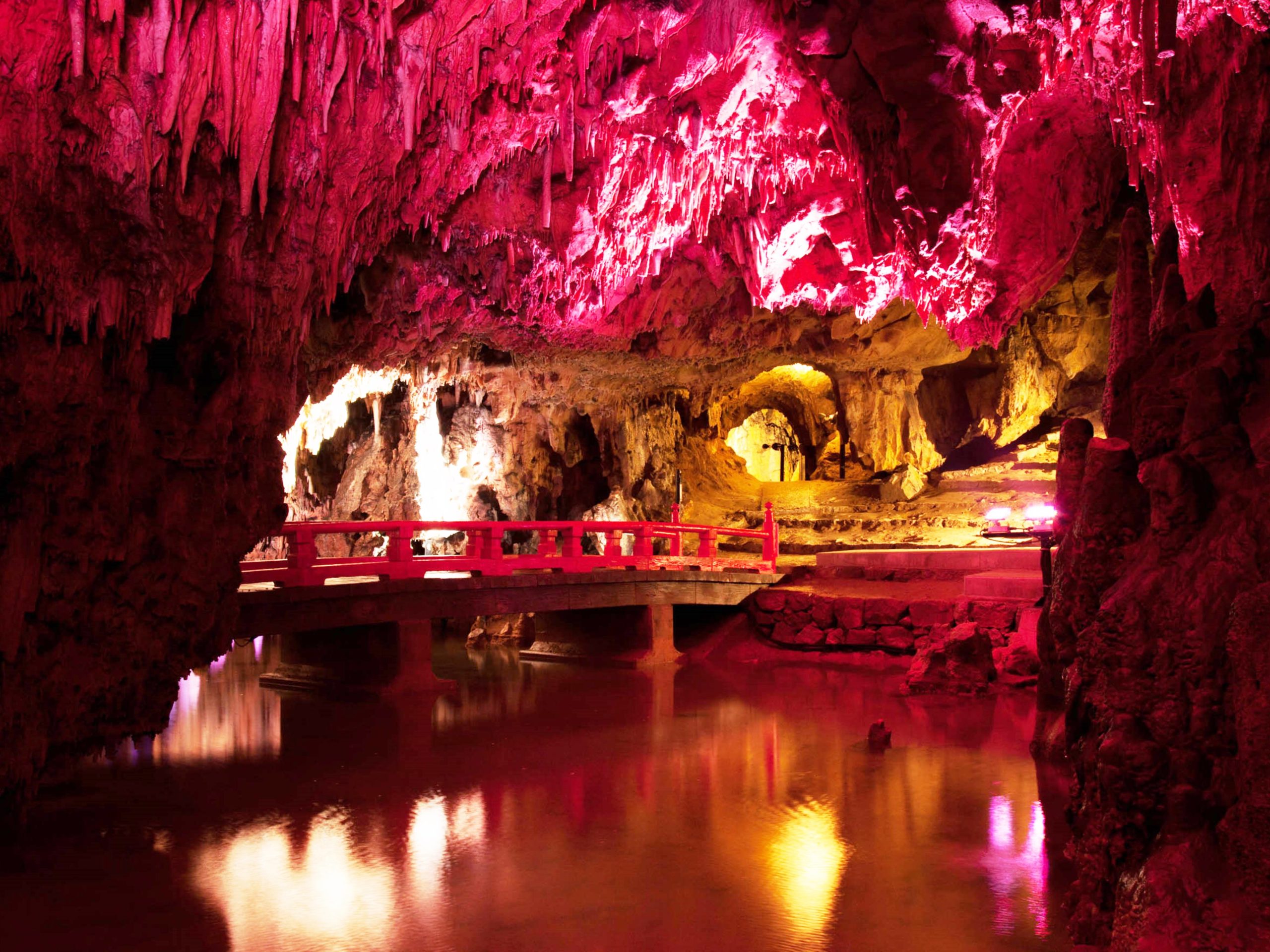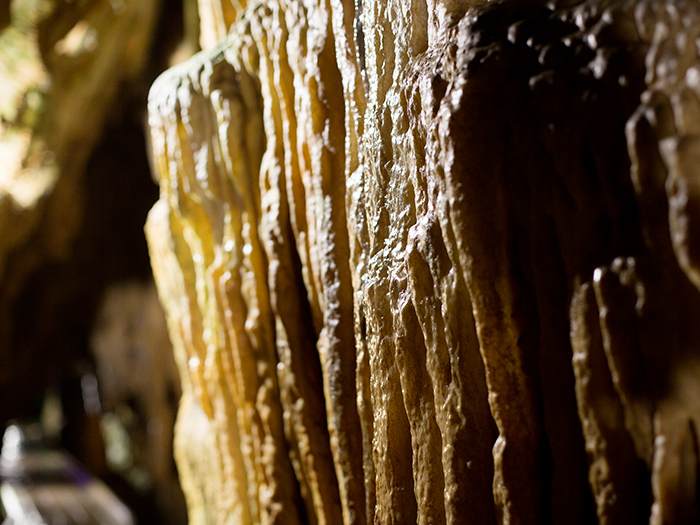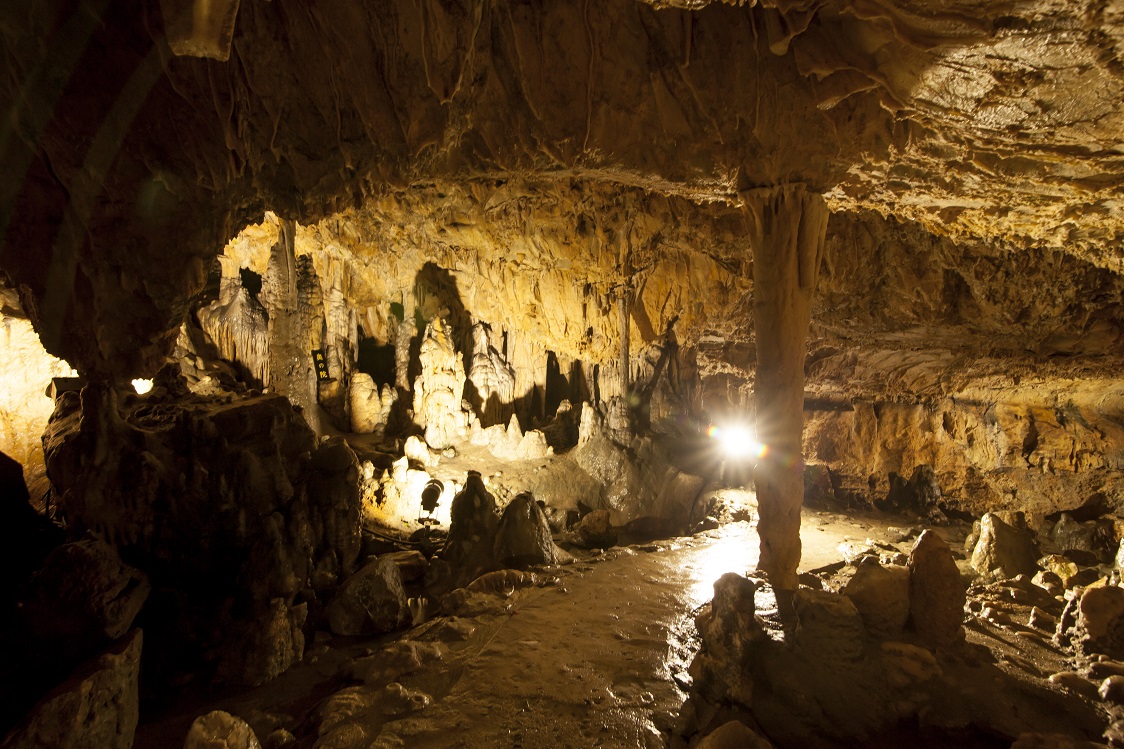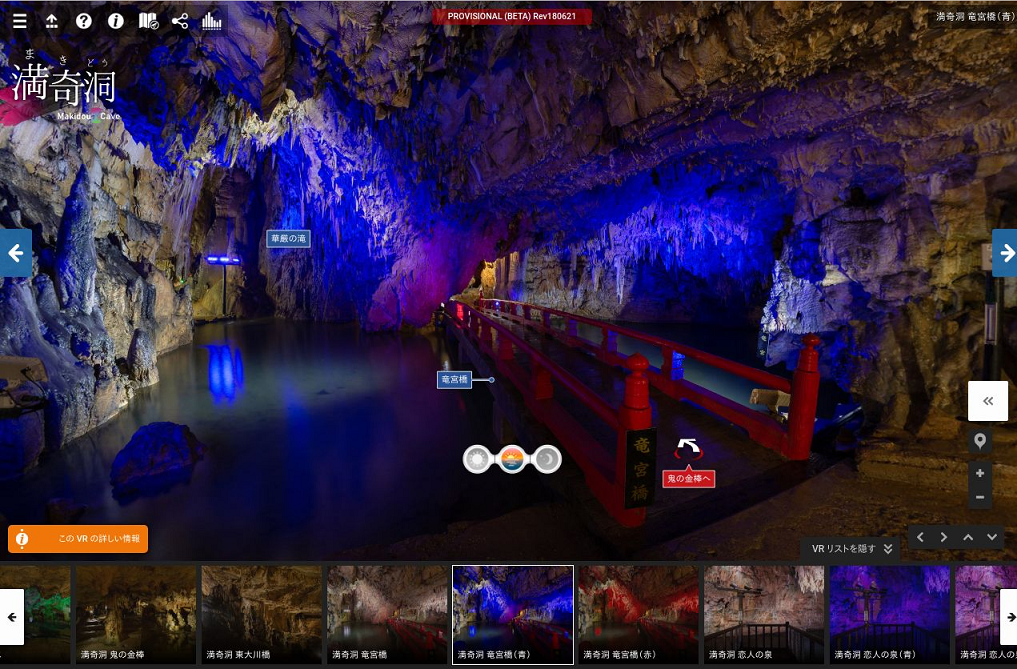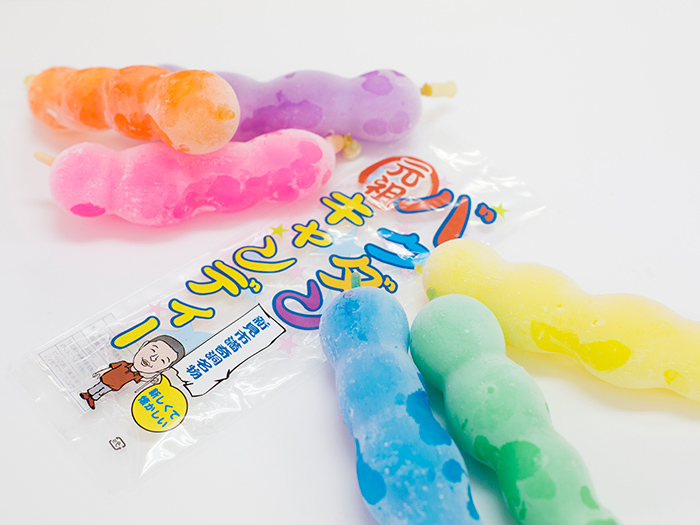 At the Makido Cave Sightseeing Drive-In, located right next to Makido Cave, the local specialty, "Original Bakudan Candy" (200 yen each), a colorful ice candy with 8 different flavors such as strawberry and soda, is popular. There are only a few places in the prefecture that currently sell it, and many people visit just for this reason. Staff will open the packaging with scissors so that you can focus on enjoying it.
The entrance for Ikurado Cave, one of western Japan's representative limestone caves, lies in the sheer cliffs along the Takahashi River, which soar 240 meters high. The beauty of the valley, looking like a painting, is visible as you cross a bridge over the river and enter the cave. Continue along the path, with a length of 1200 meters and an elevation difference of 90 meters, and countless stalactites appear, one after another, along with about 30 strange stones and oddly shaped rocks with names such as "Gin Sudare" (Silver Screen) and "Sui-i" (Water Clothes). The art of nature, made over eons, touches us deeply just by seeing it, and stimulates our adventourous spirit and curiosity. There are three waterfalls inside the cave, including the masterpiece Chi-jiku no Taki waterfall, the largest subterranean waterfall in Japan, boasting a maximum drop of 50 meters. From its echoing roar, and the size and scale that one would never think of as being in a cave, you will once again feel the majesty of nature.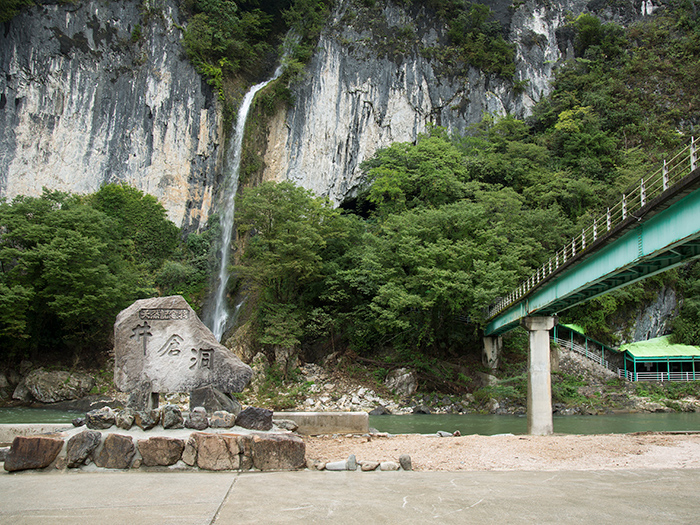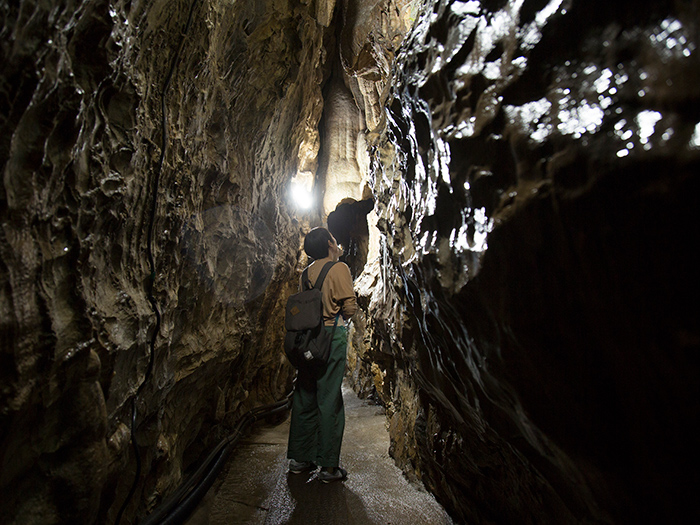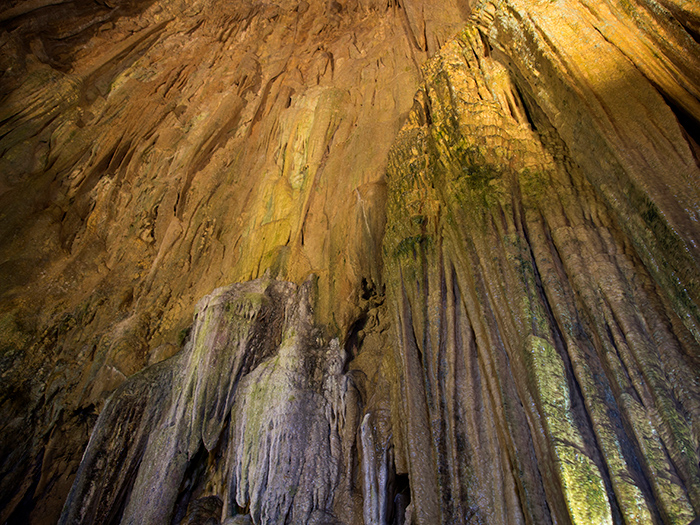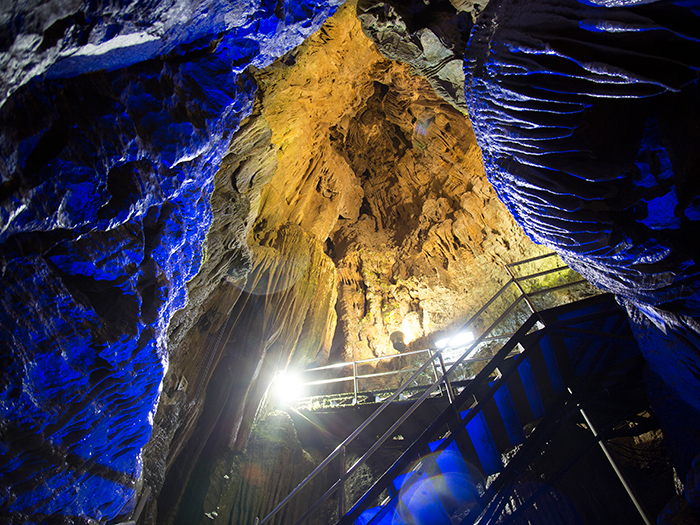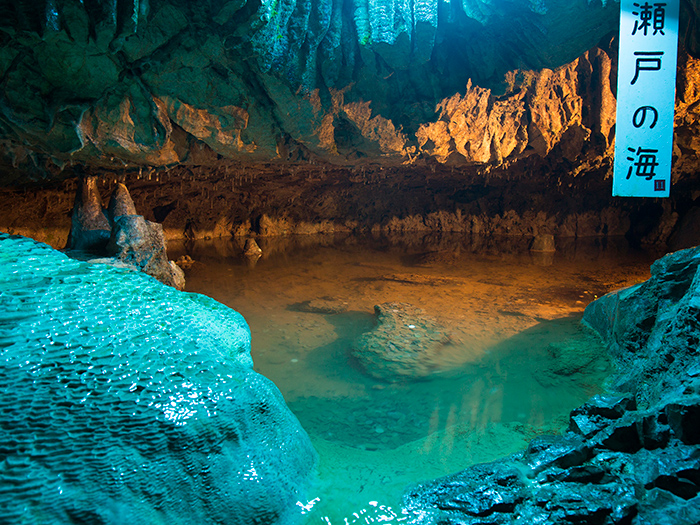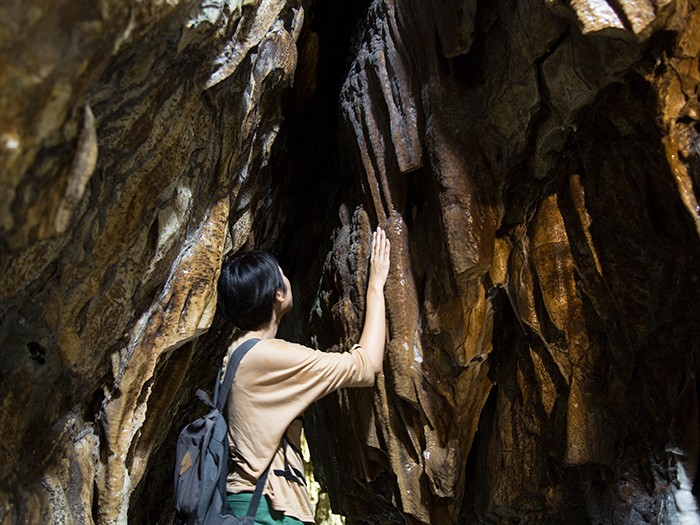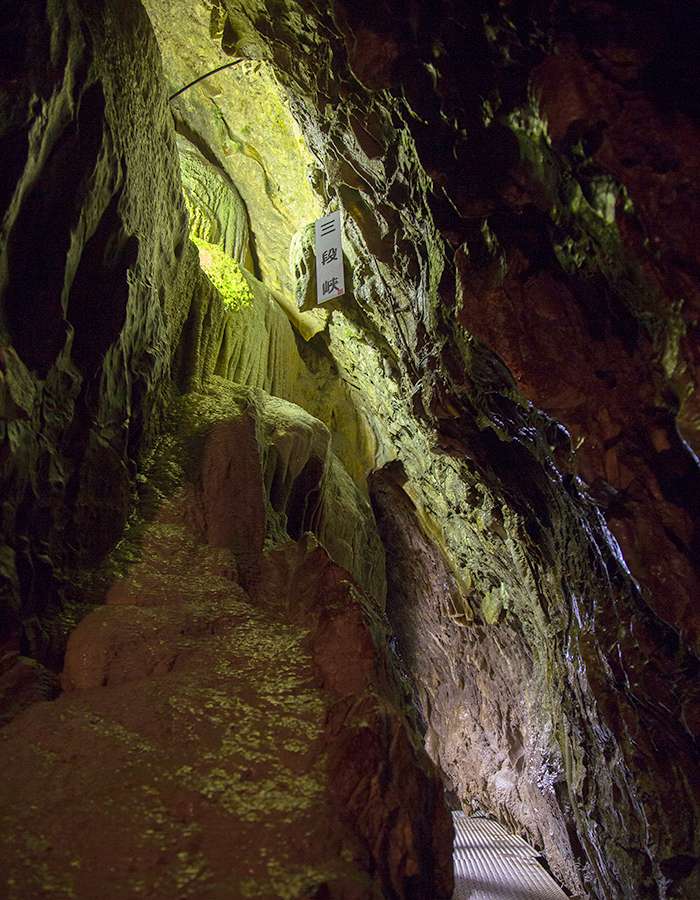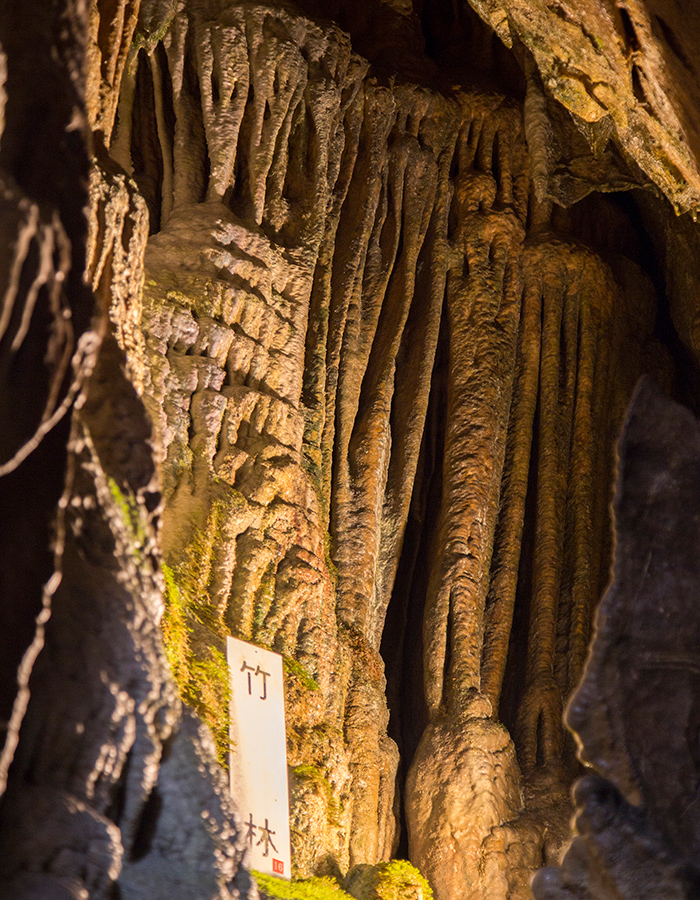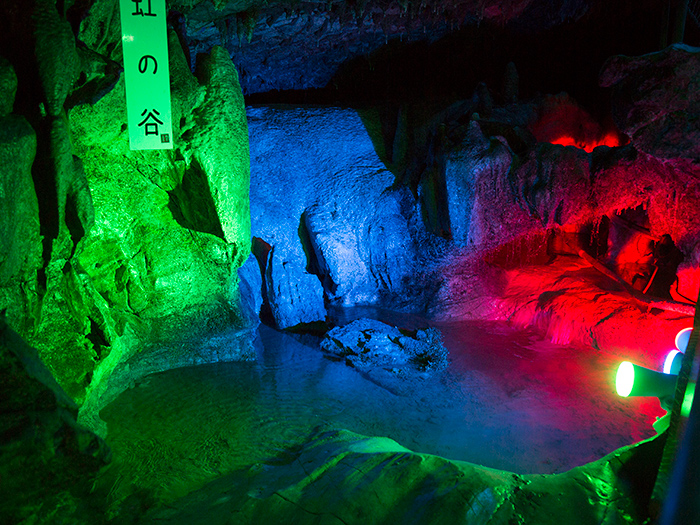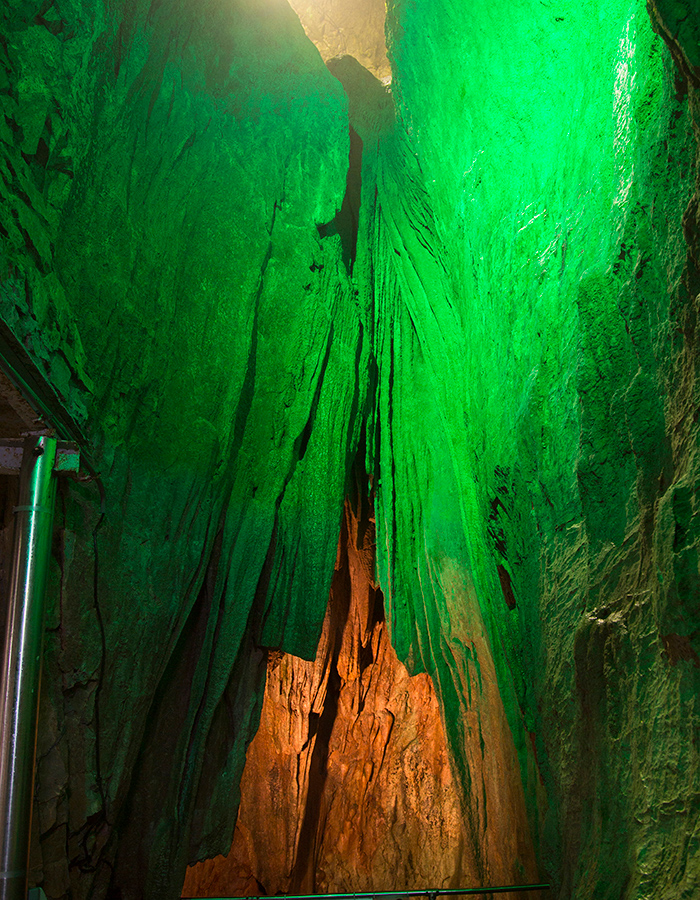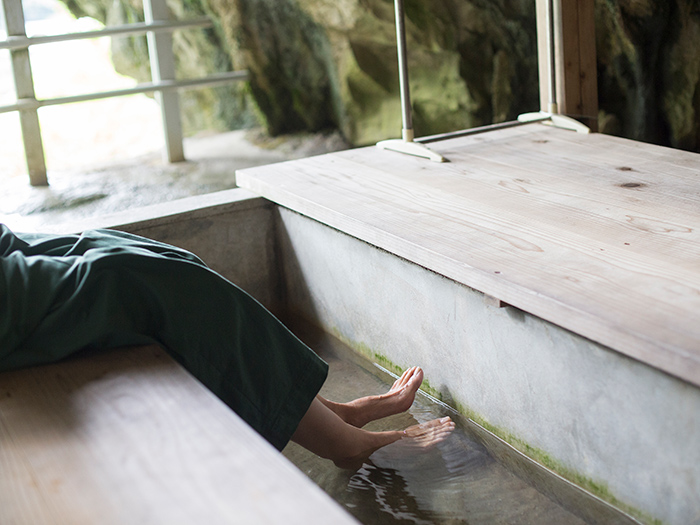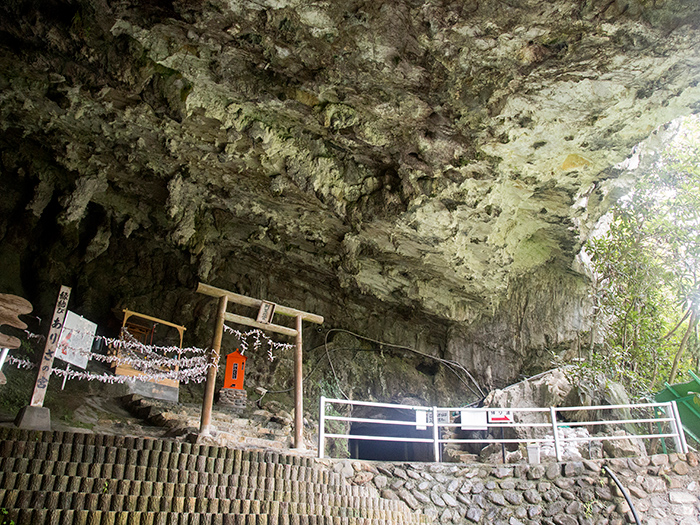 Approximately 30 minutes by car from the Niimi interchange, in the lush greenery between the mountains, is a lively winery that is acclaimed in Japan's prospering wine scene. The winery's name, "domaine," is French, and they use a grape they cultivated themselves. From brewing to aging to bottling, they are a winery that produces wine from start to finish. In the limestone soils spreading around Niimi City's Tetsu-cho area, in the climate with warm and cool weather, and in the amount of sunshine, etc., the grapes are cultivated in a rare environment similar to France's signature terrior, allowing them to devote themselves to continually pushing forward the art of wine making.
There is also a cafe at the winery, and you can spend a luxurious time there, enjoying wine and cuisine while looking out over the vast vineyards. The main courses are prepared from local ingredients, carefully selected by the chef himself, alongside freshly harvested vegetables from the winery's gardens. The powerful flavors, nutured by the climate of Niimi, resonate with the wine, which breathes in the terrior.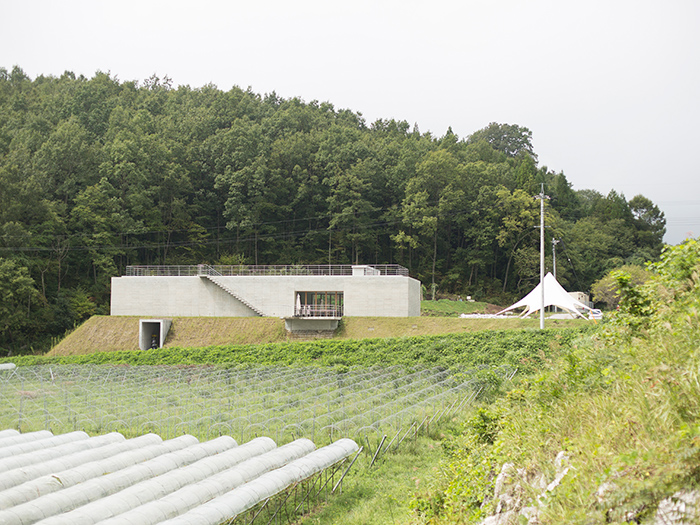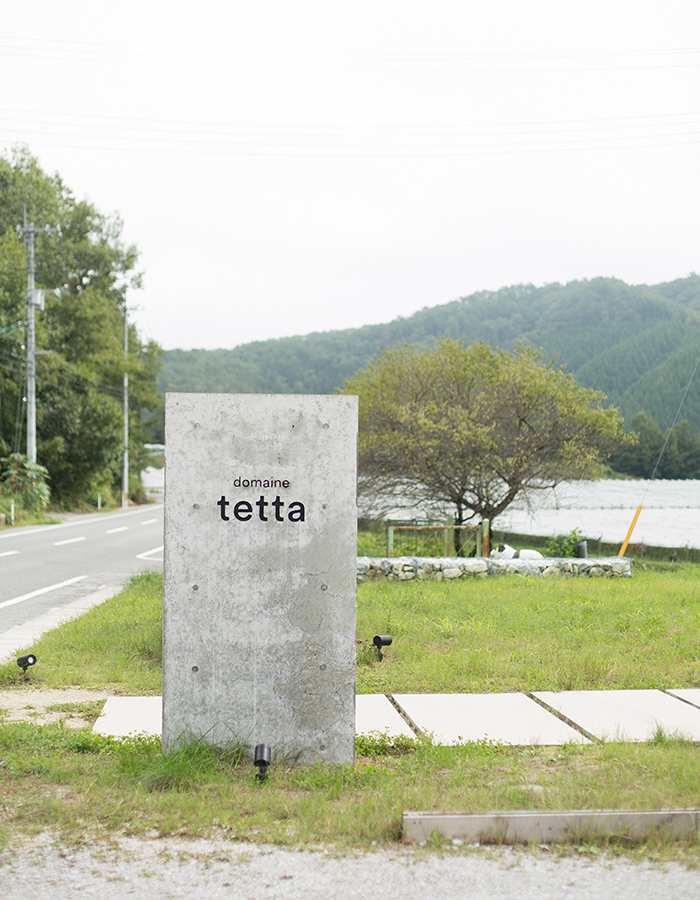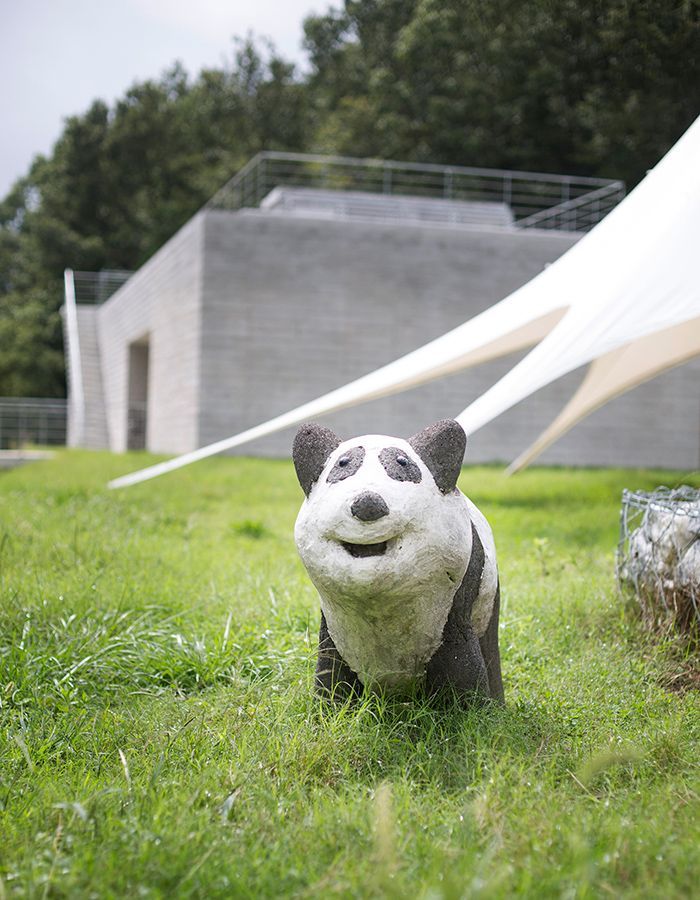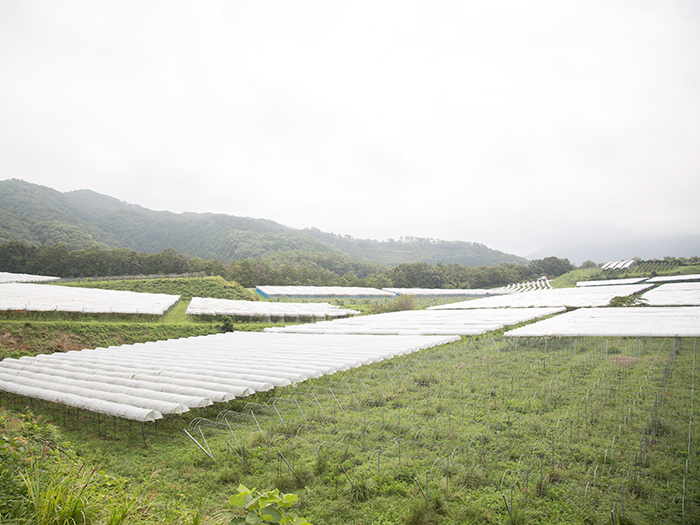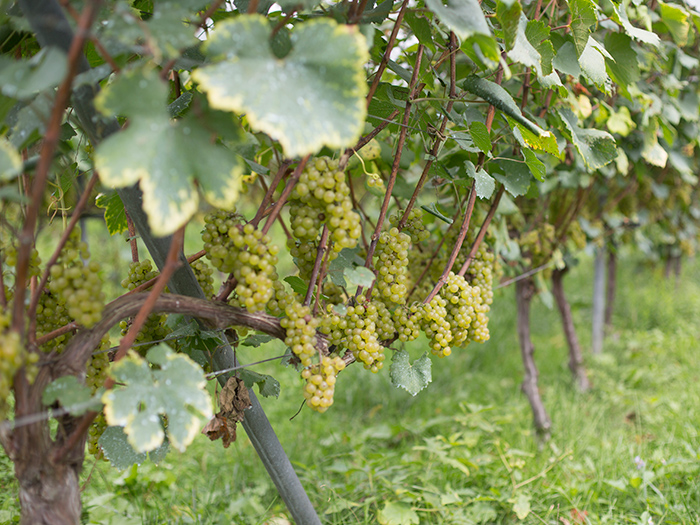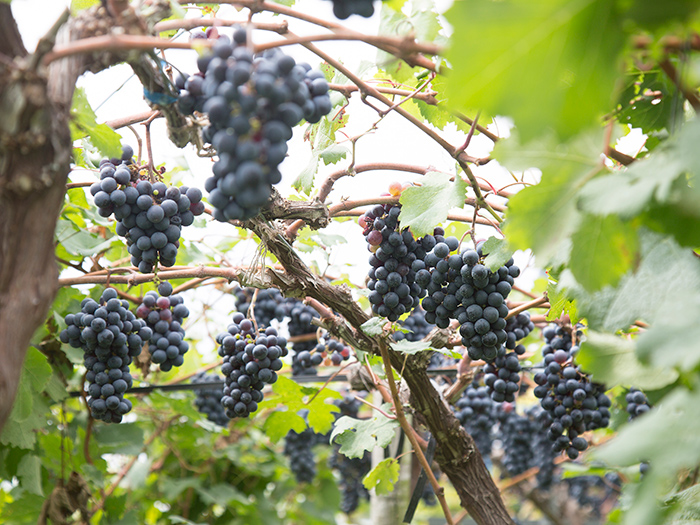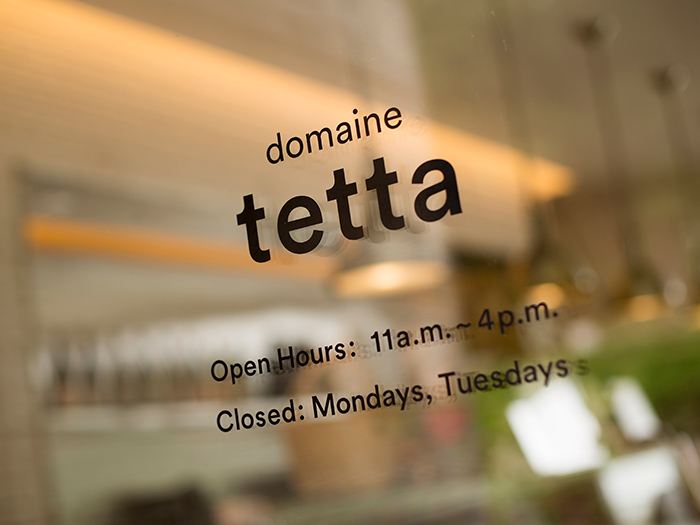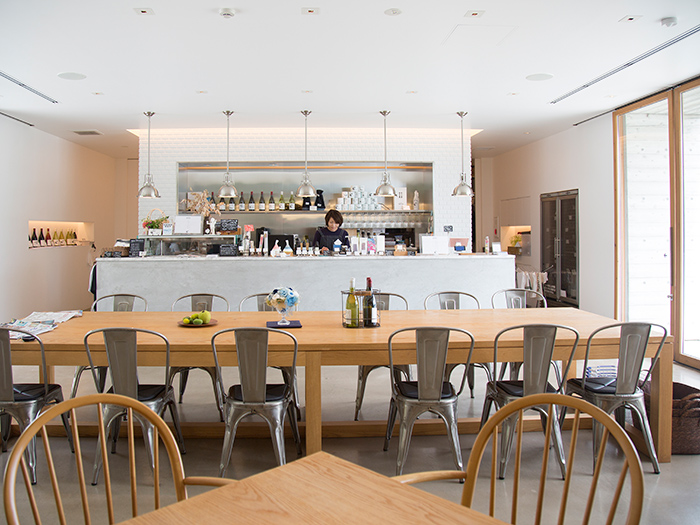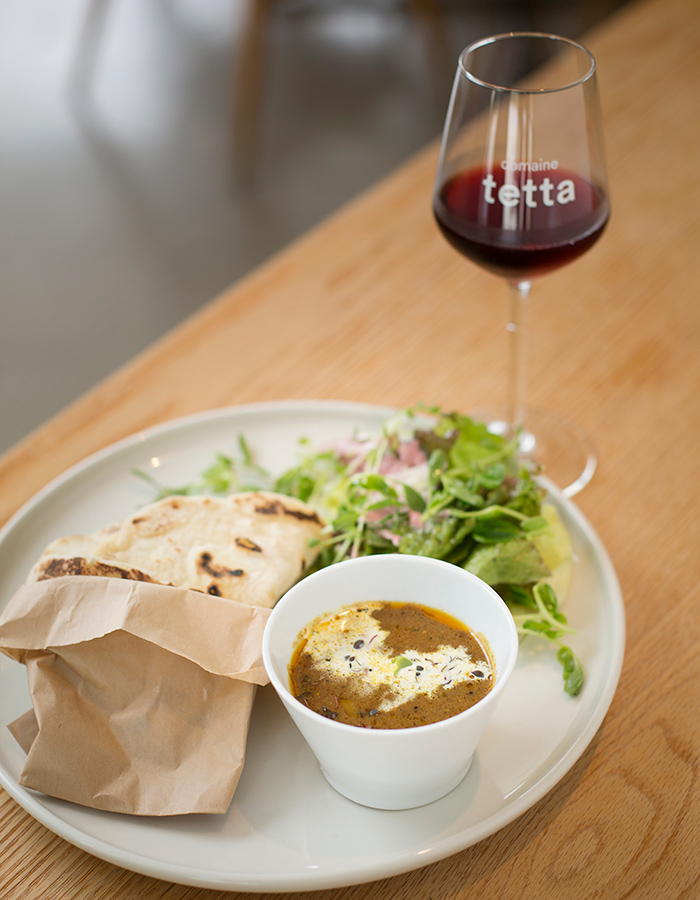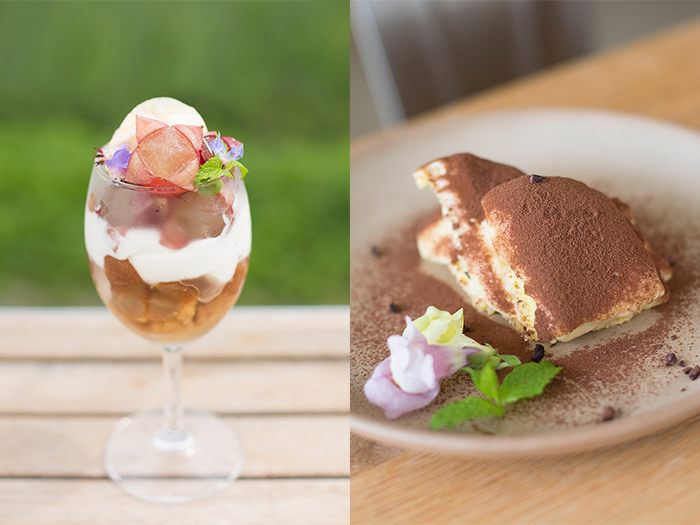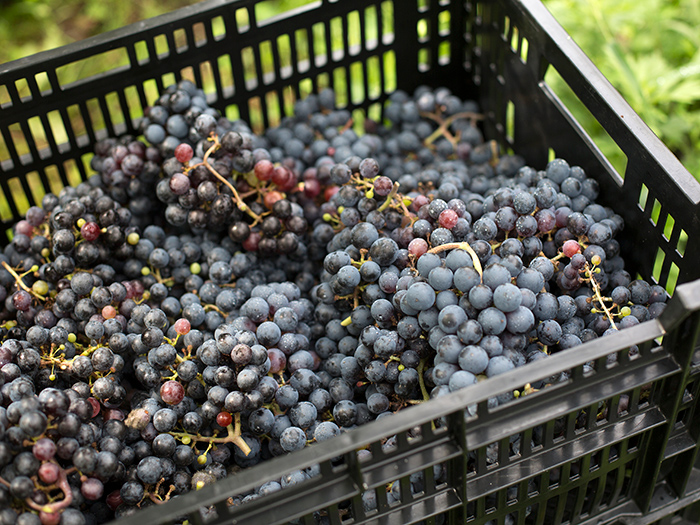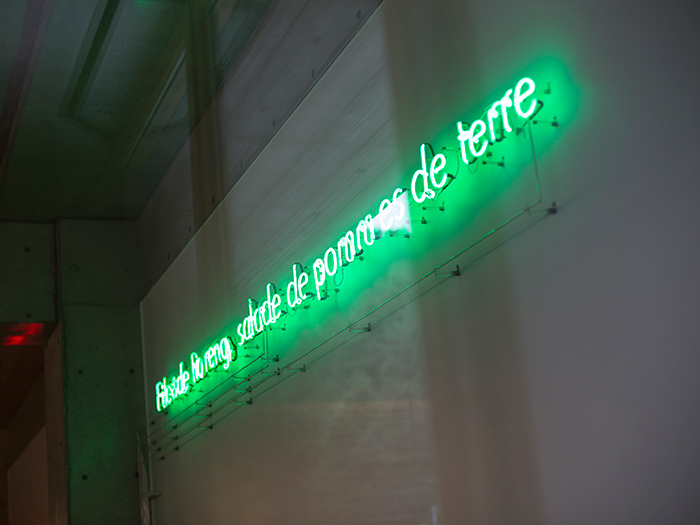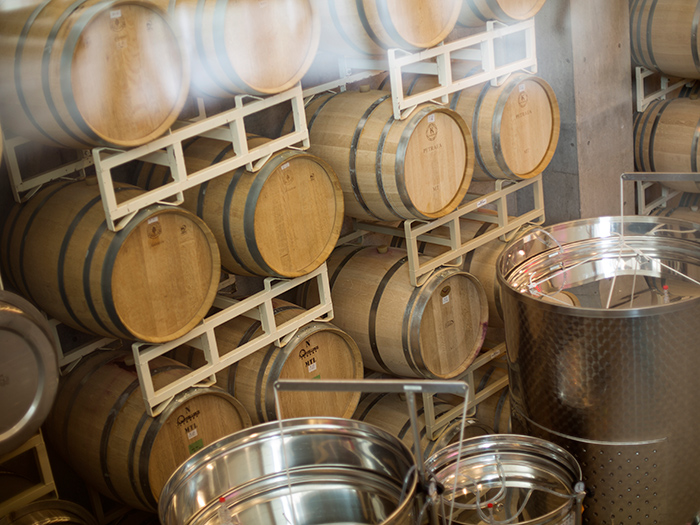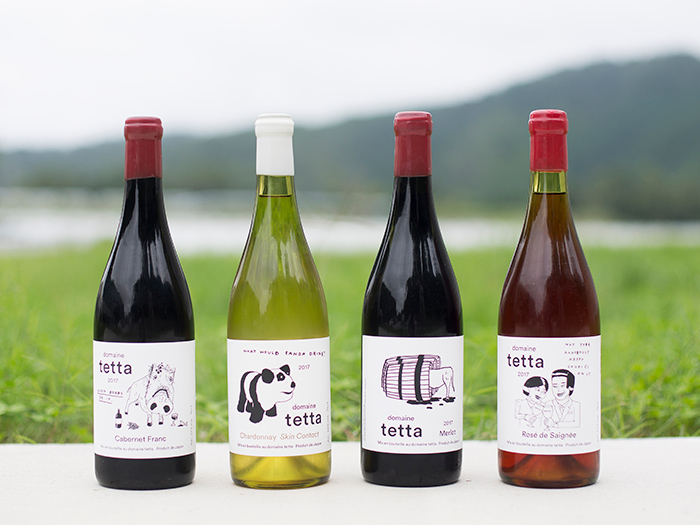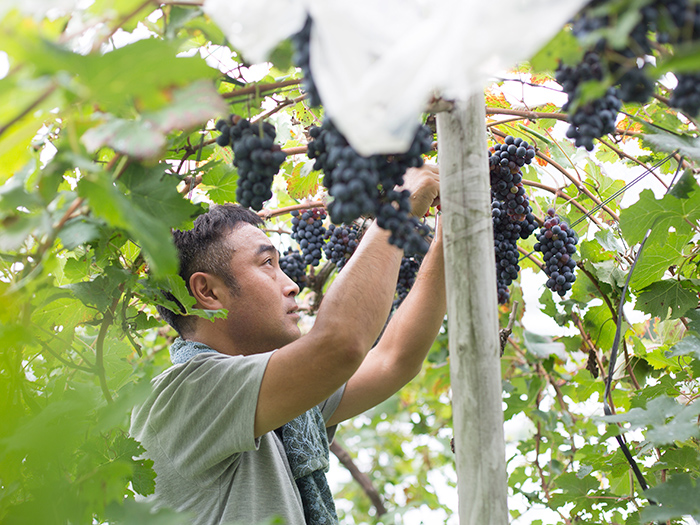 Enjoy living life during your stay at this one-day-one-guest traditional guest house in a rural area of Niimi, Okayama. Upon opening the door, 100 years of history and emotion spread out before you, and you are warmly greeted by the Suzuki couple, overflowing with smiles. Meals take place in the hearth room, set with heavy support beams and pillars. Regional cuisine with local blessings, made from fresh seasonal and wild vegetables and sticky "hime no mochi" (princess mochi) rice is not only delicious, but refreshes both your body and soul. The main course is local brand and Chiya beef, charcoal grilled. The thick and finely marbled Chiya beef is beautifully grilled and crisped right before your eyes. By experiencing everyday life in Niimi, spending time as if you are living there, visitor's hearts are slowly unwound and opened up.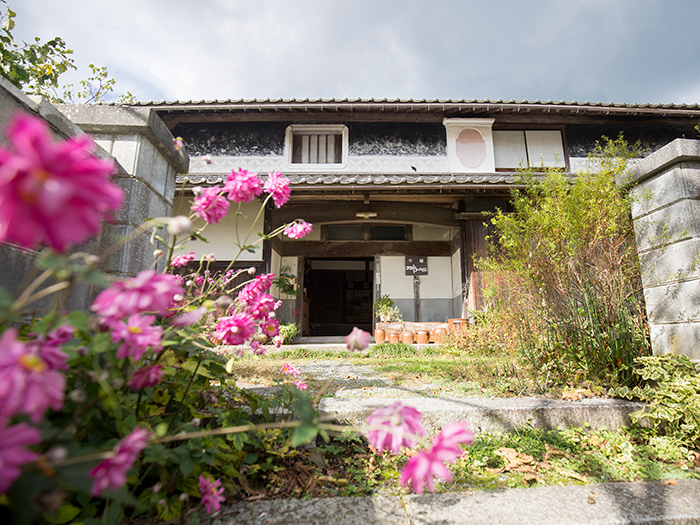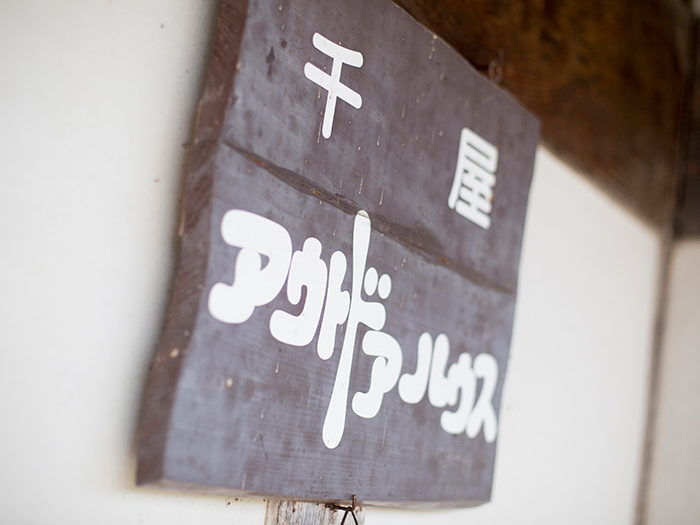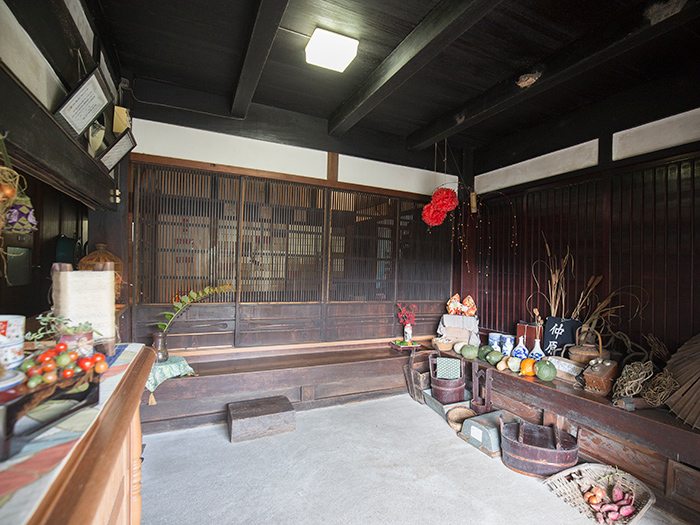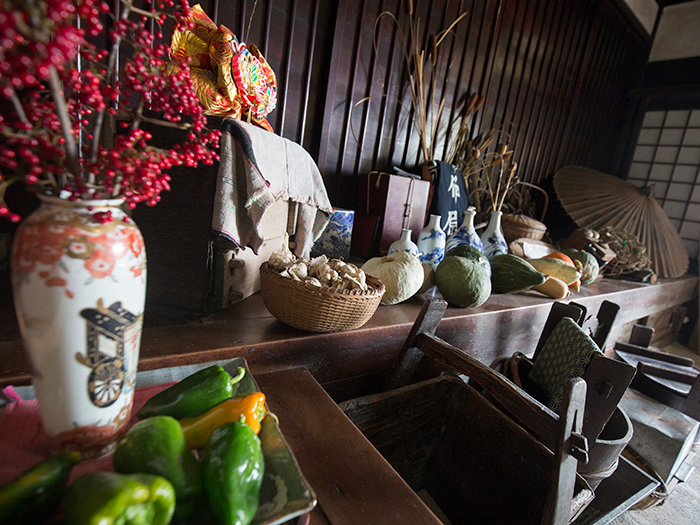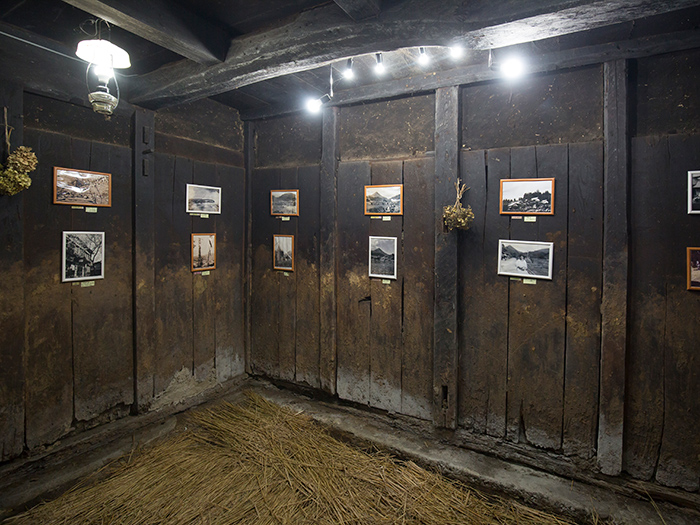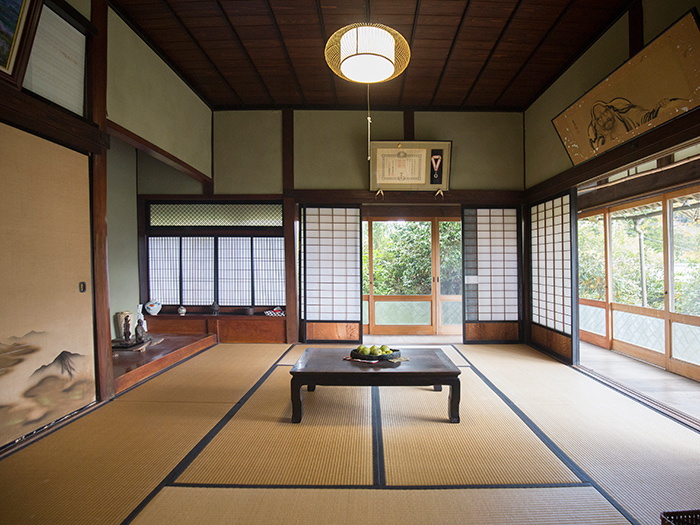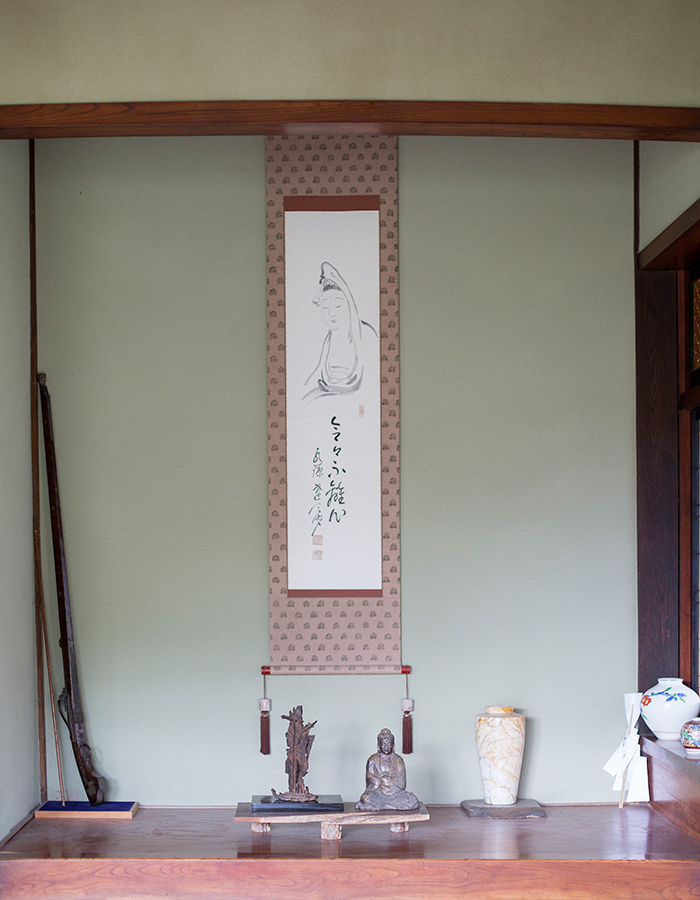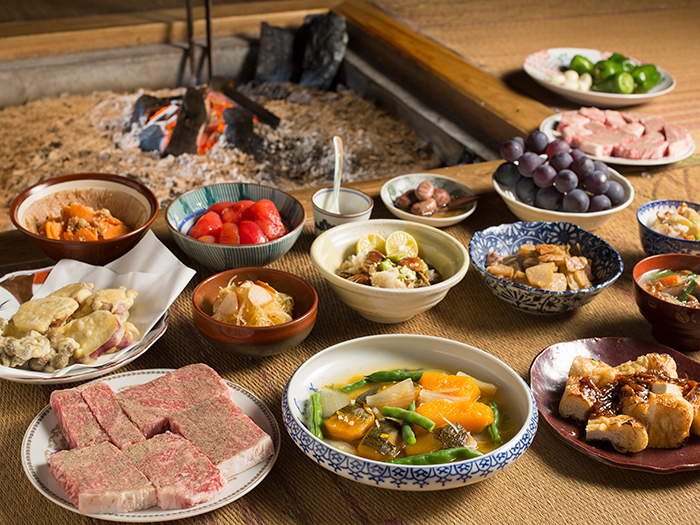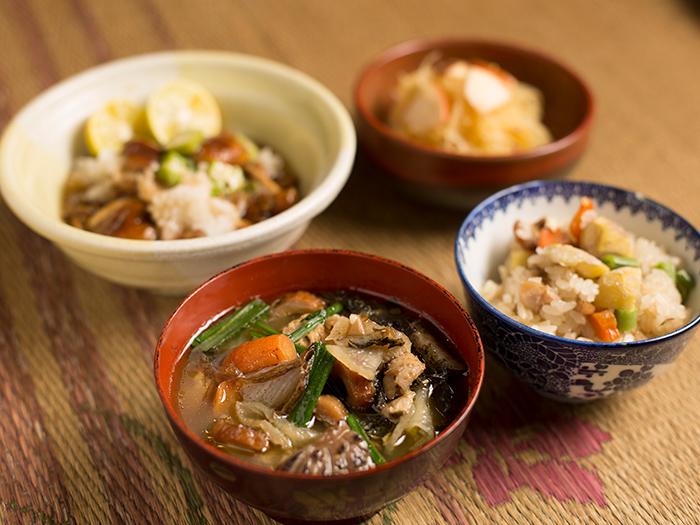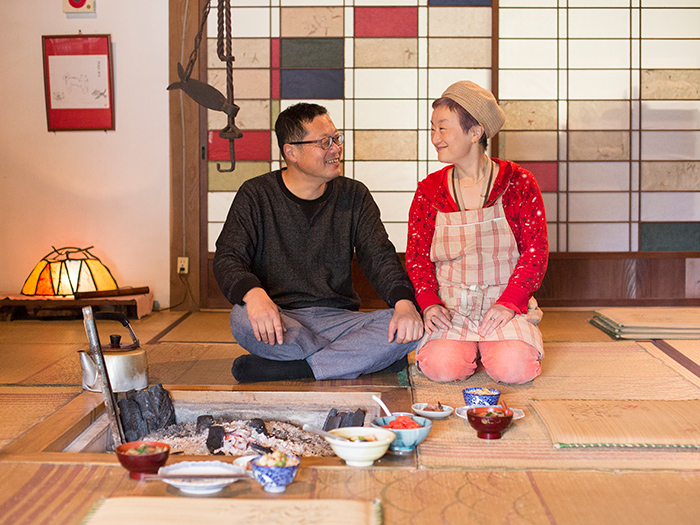 Summer nights are also beautifully illuminted by fireflies, emblematic of Japanese summers. Nature-rich Niimi City, source of the Takahashi River, has many places where you can appreciate fireflies. The highlight though, is the dance of the "gold fireflies", which are a rare type of terrestrial firefly in Japan and designated as a natural treasure of Okayama Prefecture. These small fireflies, named for the golden light that they display, are known as "Hime Botaru" (Princess Fireflies) in Japanese. Their approximately one second light-up interval is short, but in a darkened forest that has gone quiet, their star-like glittering will take your breath away. This fanastic sight can only be seen for about 10 days in early June. Tourists from all over the world are visiting to get a glance at these golden firefly's beautiful, ephemeral dance, said to be like a blink of life.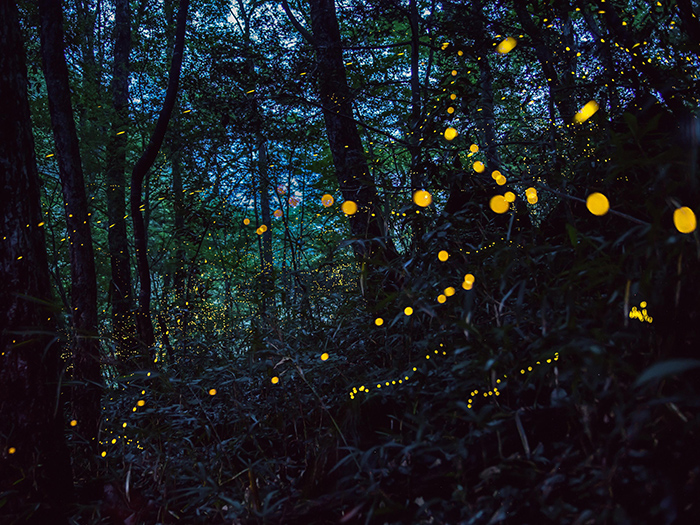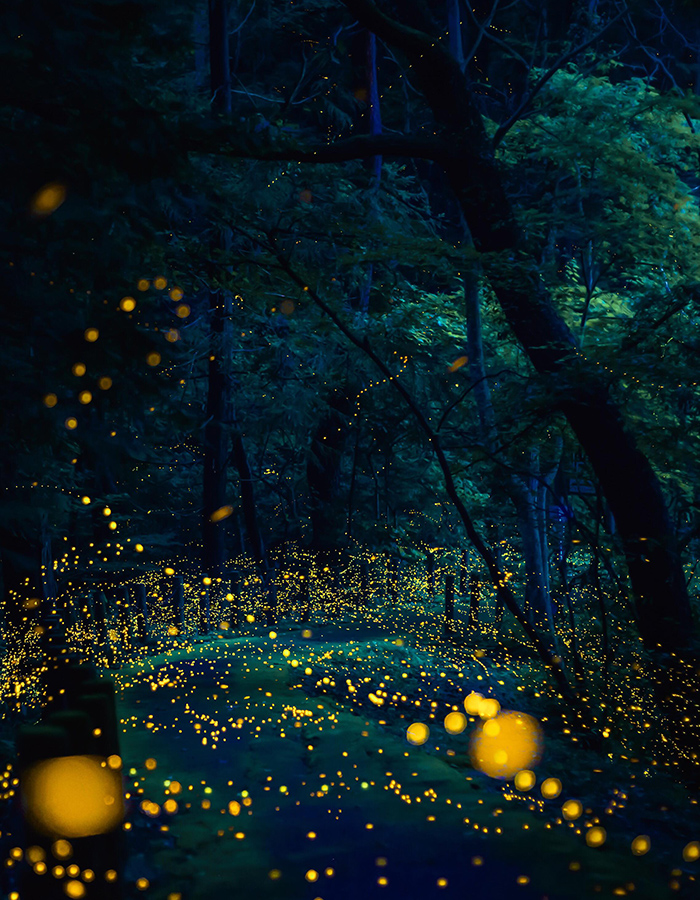 For sightseeing in Niimi, arriving and departing from JR Niimi station via a reserved sightseeing taxi is convenient. For reservations and inquiries, please call the Niimi City Tourist Association (Tel: +81-867-72-1177 E-mail: n_kankouk@yahoo.co.jp *Reservations by e-mail can be done in English)
http://niimi.gr.jp/info/info_detail/index/29.html
(This information is as of November 2020)
Makido cave
Address

2276-2 Toyonaga-akouma, Niimi City, Okayama [Map]

TEL

+81-867-74-3100

Open

8:30-17:00 (entrance is until 16:30)

Closed

None

Parking

100 spots (large bus parking available)

Price

1000 yen for high school students and older, 800 yen for junior high school students, 500 yen for elementary school students, no charge for preschoolers and below

Access

About 20 minutes' drive from the Chugoku motorway / Hokubo interchange, About 30 minutes' ride on taxi from JR Niimi Station, or 1 hour by car from Okayama Airport

Credit card

Not accepted

URL
Makido Cave Sightseeing Drive-In
Address

2377 Toyonaga-akouma, Niimi City, Okayama [Map]

TEL

+81-867-74-2200

Open

9:00~17:00

Closed

Irregular closing days (closed for winter from the end of November to the middle of March)

Seats

48

Parking

60

Access

About 20 minutes' drive from the Chugoku motorway / Hokubo interchange, or About 30 minutes' ride on taxi from JR Niimi Station.

Credit card

Not accepted

URL
Ikurado cave
Address

409 Ikura, Niimi City, Okayama [Map]

TEL

+81-867-75-2224

Open

8:30-17:00 (entrance is until 16:30)

Closed

None

Parking

300

Price

1000 yen for high school students and older, 800 yen for junior high school students, 500 yen for elementary school students

Access

About 20 minutes' drive from the Chugoku motorway / Niimi interchange, or About 30 minutes' ride on taxi from JR Niimi Station.

Credit card

Not accepted

URL
domaine tetta
Address

3136 Tettacho Yato, Niimi City, Okayama [Map]

TEL

+81-867-96-3658

Open

11:00~16:00

Closed

Thursday and Friday (Open if it's national holiday)

Seats

24

Parking

8

Access

About30 minutes' drive from the Chugoku motorway / Niimi interchange, or About 20 minutes' ride on taxi from JR Niimi Station.

Credit card

Accepted

URL
Chiya Outdoor House
Address

1005 Chiya-hanami, Niimi City, Okyama [Map]

TEL

+81-867-77-2272

Open

IN15:00 OUT10:00

Parking

3

Price

From 9000 yen for adults, 6000 yen for children 4 years old to elementary school (one night, two meals). In winter, heating cost is +400 yen per person.

Access

About30 minutes' drive from the Chugoku motorway / Niimi interchange, or About 40 minutes' ride on taxi from JR Niimi Station.

Credit card

Not accepted

URL
Golden fireflies (Rashomon)