Relish the "phantom wagyu" Chiya beef, and thoroughly savor the delicious flavors of Niimi, with fruit picking, black tea, and soba.
Chiya cows have the pedigree of Japan's oldest cows, tsuru-ushi, originating in Niimi City in Okayama. They are a superior Japanese Black, said to be the root of the three big brands of Matsusaka beef, Omi beef, and Kobe beef.
With a natural world filled with the greenery of the Chugoku region's mountain areas, Niimi City is the location of the pure source of the Takahashi River and has long had a thriving livestock industry. The cows are carefully fed and diligently raised in this blessed environment, sparing no time or effort, creating characteristically high-quality sweet lean meat with fine marbling. The breeding numbers are small, and so this meat is rarely available to eat outside of Okayama Prefecture.
If you want to enjoy Chiya beef, head to Yakiniku Chiyagyu, run by JA Ashin, a local agricultural cooperative. Their beef comes from their own pasture lands, with proven quality and value. Lift it to your mouth, and you'll be surprised at the juicy and tender texture and the flavor that overflows the more that you chew. The potential of this stand-out Chiya beef is brought out thanks to the yakiniku made of tasty ingredients. Its deliciousness justifies the title of "wagyu beef among wagyu beef."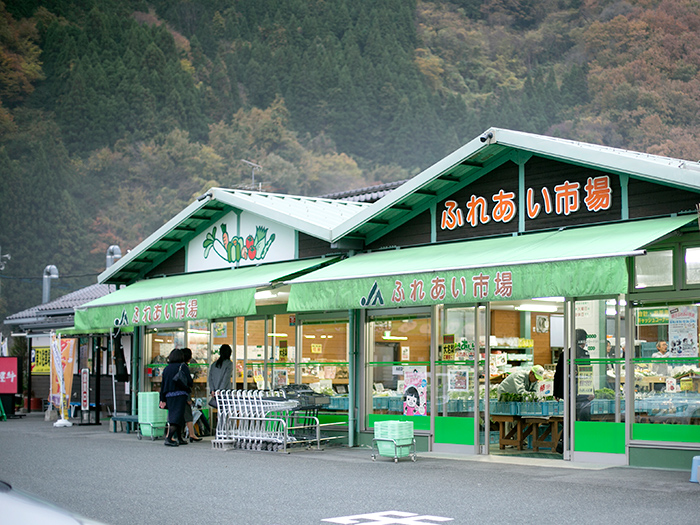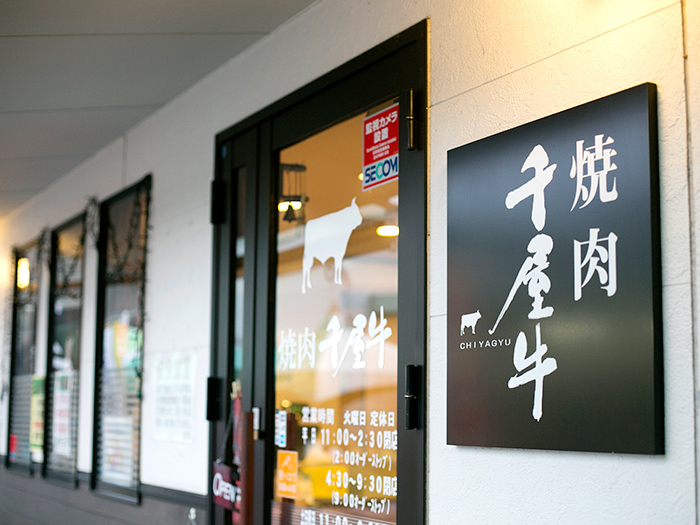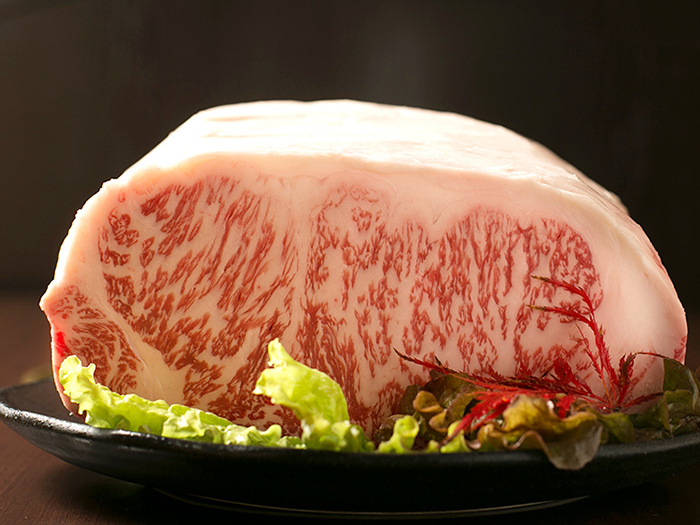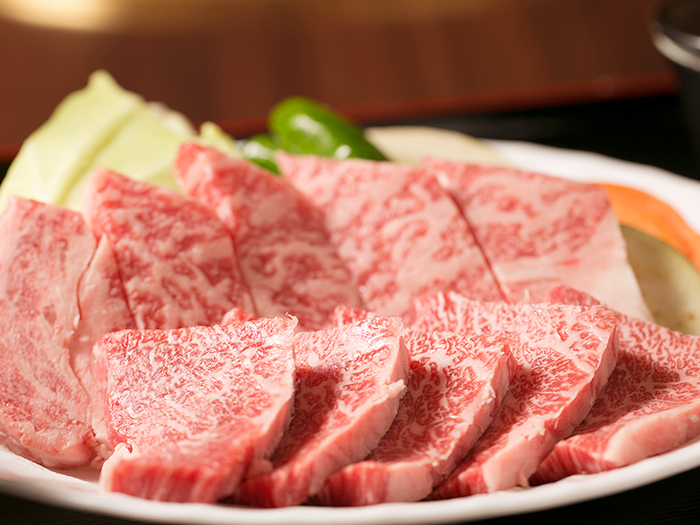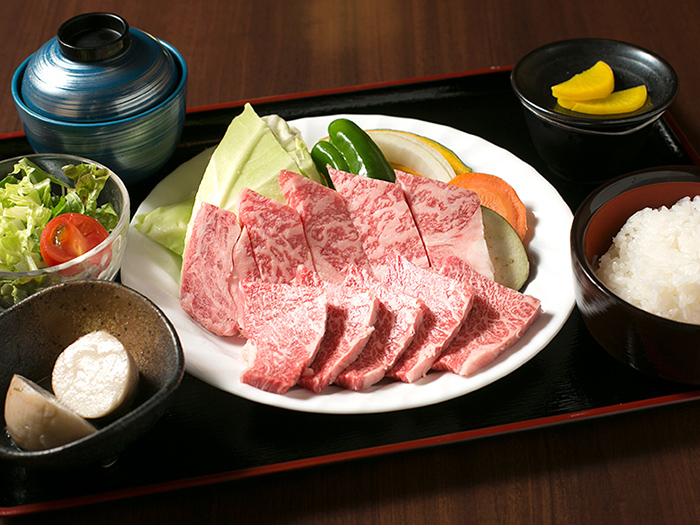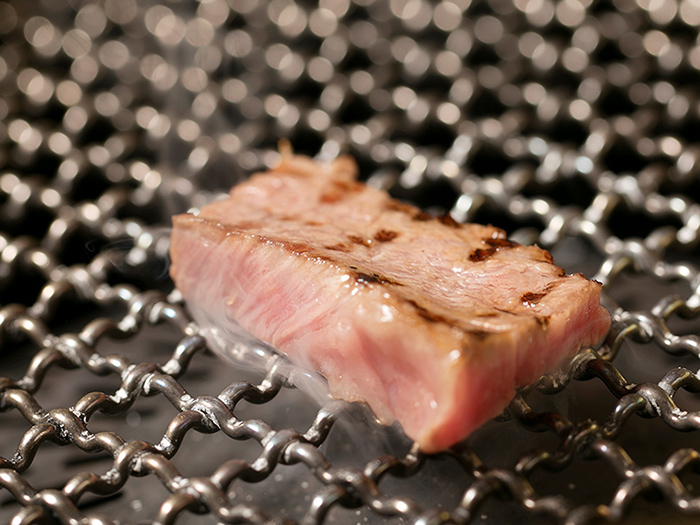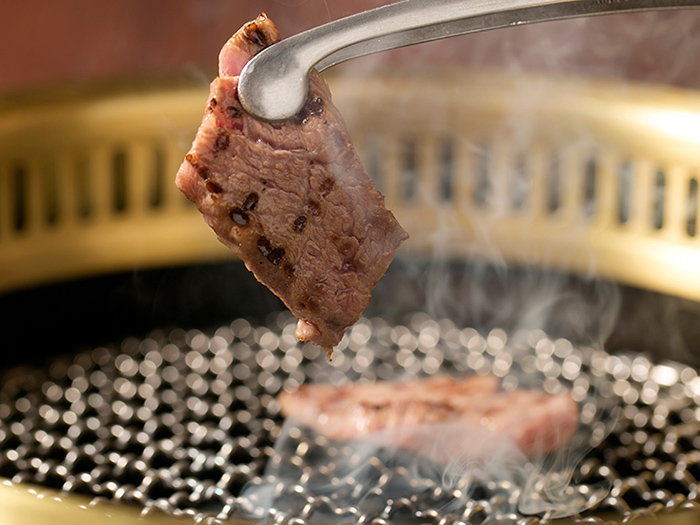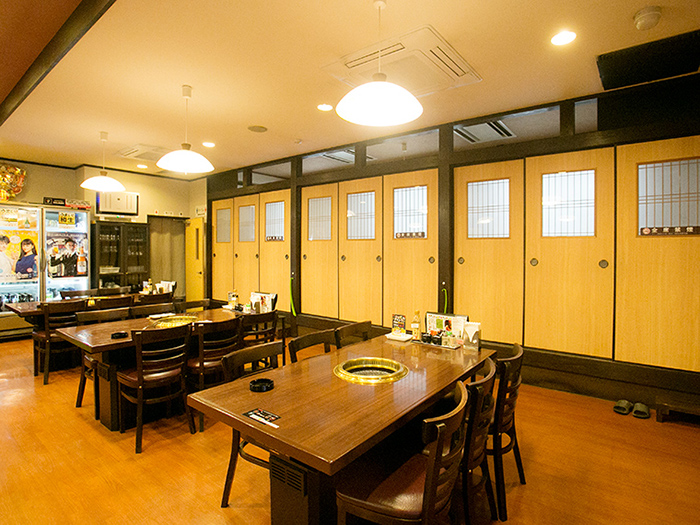 Shoka's specialty dish "Kitaoji Rosanjin-style sukiyaki" proposes a slightly different way than yakiniku to enjoy Chiya beef for 4,400 yen (please make reservations by phone at least three days in advance). The idea is based on a recipe from Kitaoji Rosanjin, who was known as an epicure. Unlike sukiyaki, which is cooked in seasoning known as "warishita" in a shallow pan, this meal is characterized by flavors created by immersing the meat in dashi stock mixed with bonito, kombu, and local soy sauce. The beautifully marbled A5 rank Chiya beef takes center stage. The taste of the high-quality meat is enhanced by the flavorsome dashi, making it hard to stop eating. After being cooked with fresh, local vegetables, this is served with the specialty soba or udon of Kusama in Niimi City. Relish this sukiyaki to the last bite with its selection of delicious flavors.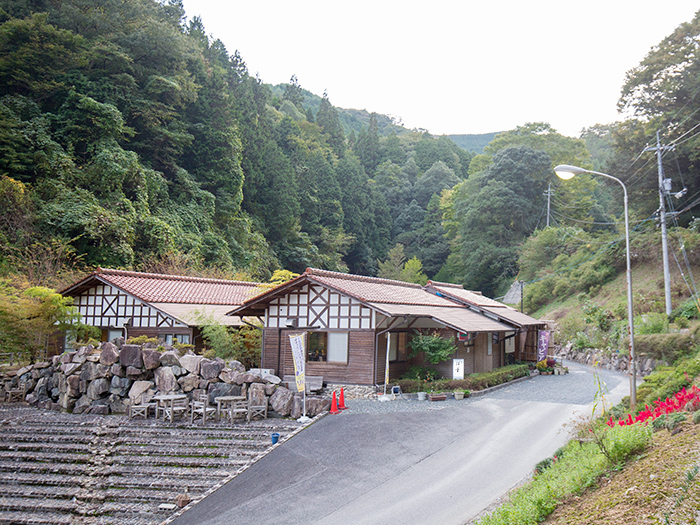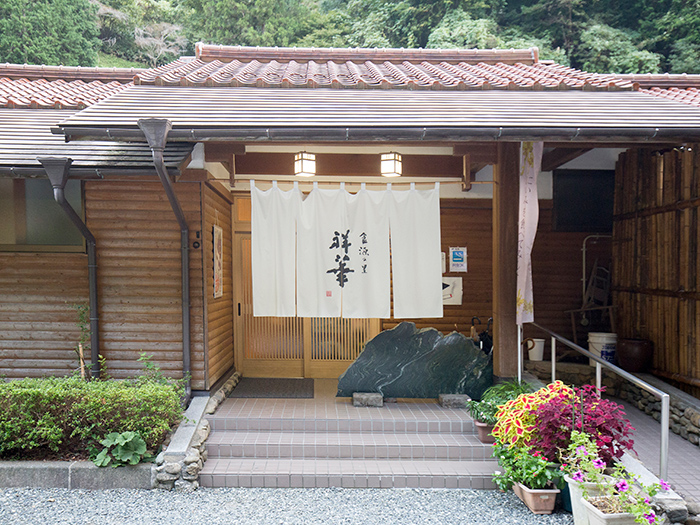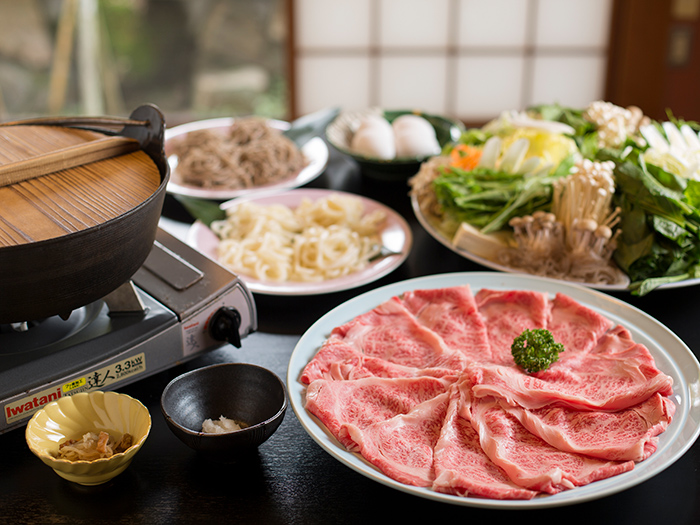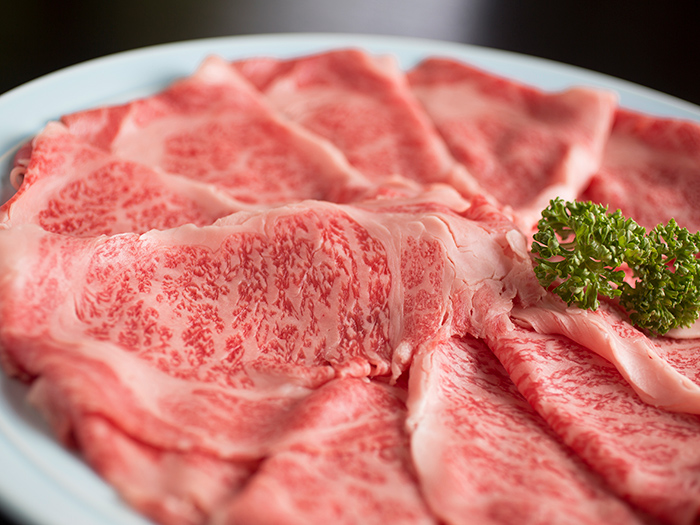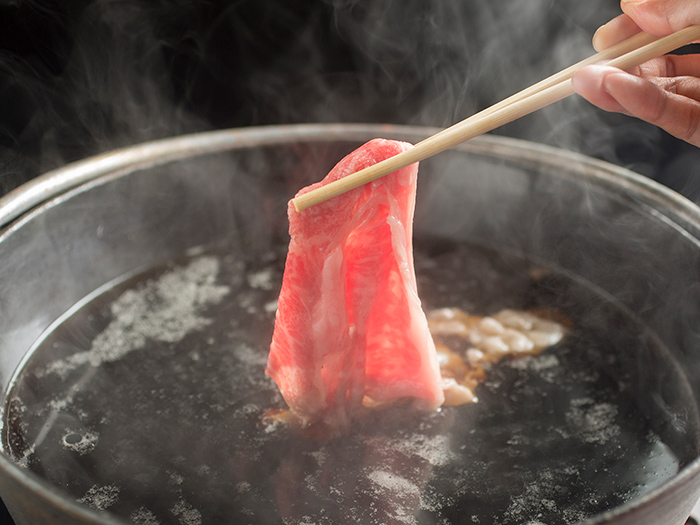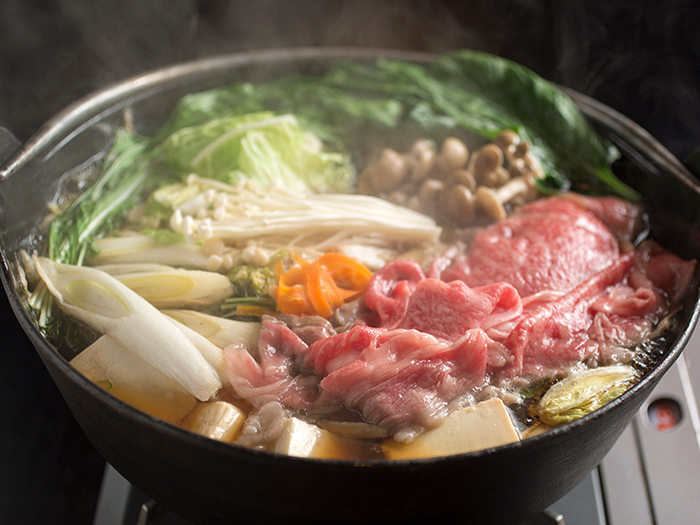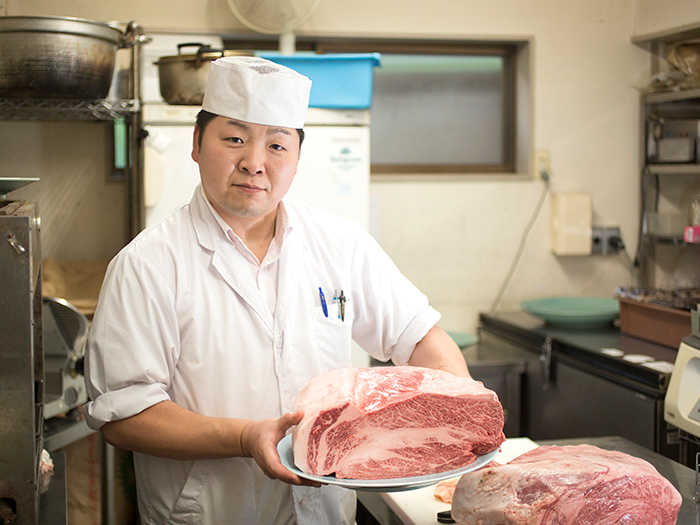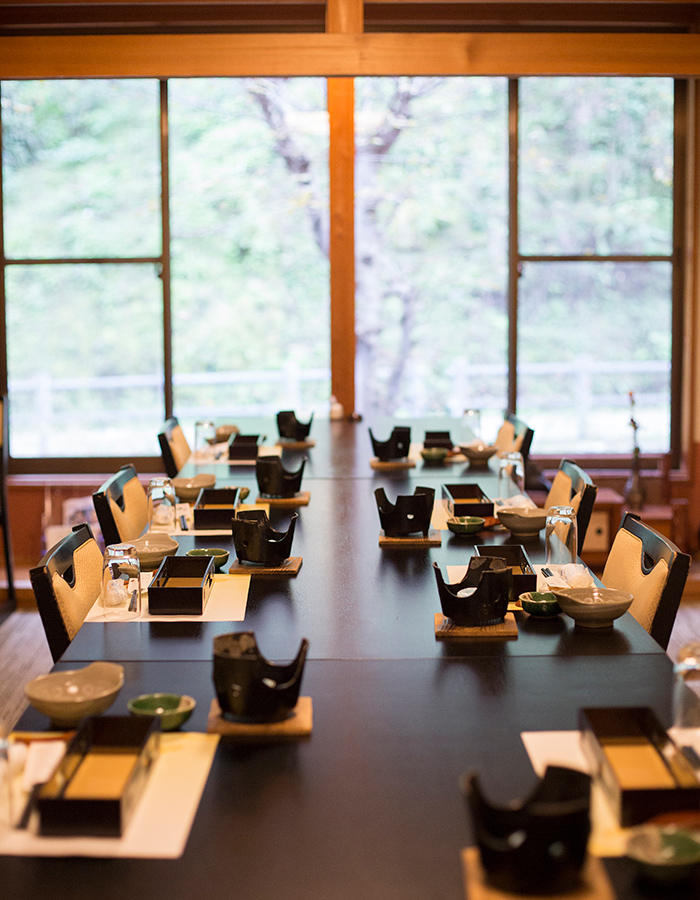 Piones are the vaunted grape of the Fruit Kingdom Okayama. The large, ready-to-burst grapes have no seeds, and their rich sweetness and plenty of juice overflow when they are eaten. Okayama Prefecture ships the greatest volume of piones in the country. Within the prefecture, Japan's foremost karst plateaus, a climate with a wide range of temperatures, and long hours of sunshine mean that Niimi is suited for grape cultivation, and the piones grown here are especially highly rated.
"Fruit Country Kumano" is a tourism farm spread across the top of a karst plateau, 380 m above sea level. They cultivate various grapes, mainly piones, in their extensive 2.3 ha fields, and you can enjoy grape-picking from the end of September to the start of October. Being able to spend unlimited time tasting the grapes once you have paid the entrance fee is one reason for this farm's popularity. Feast to your heart's content on top-class piones worthy of the name "black diamonds."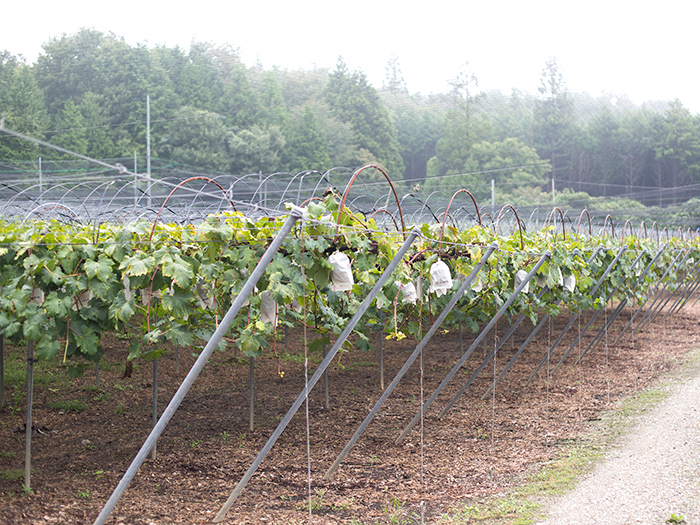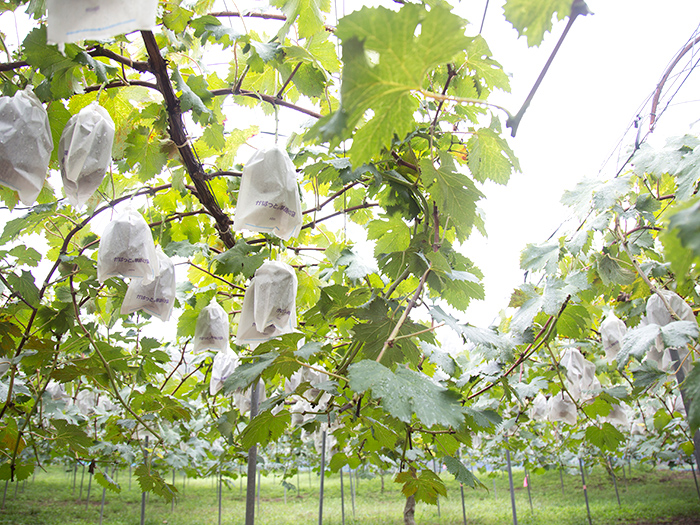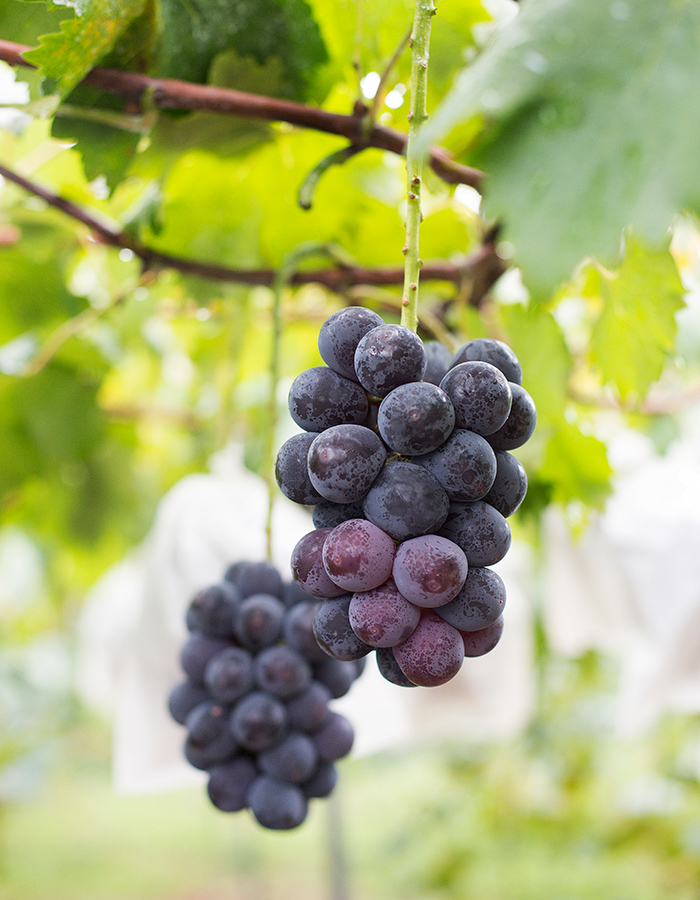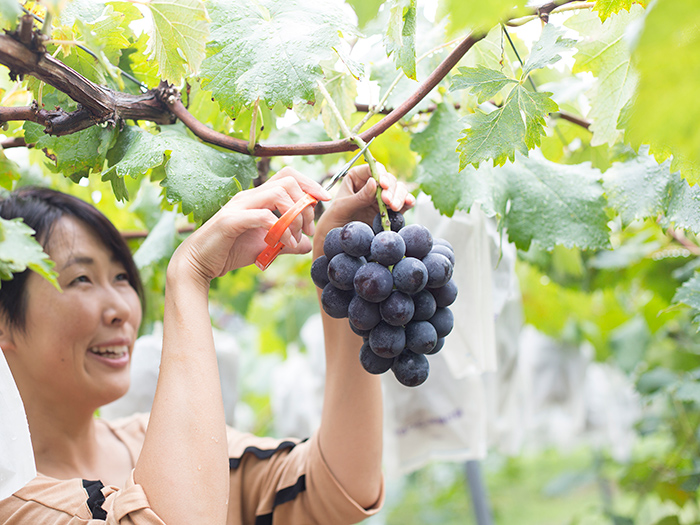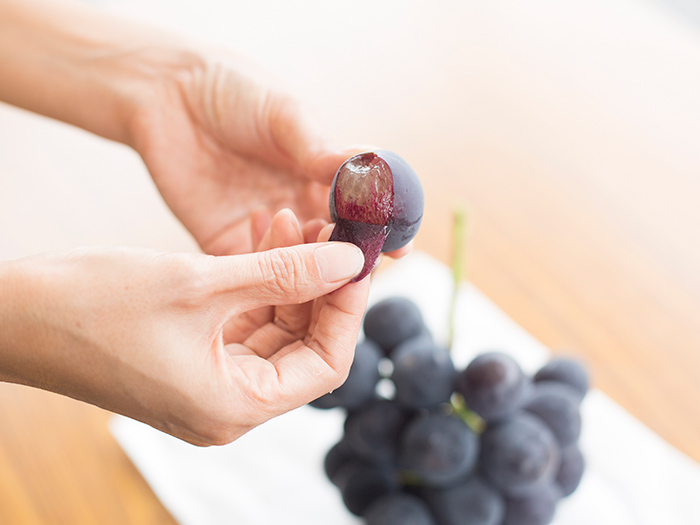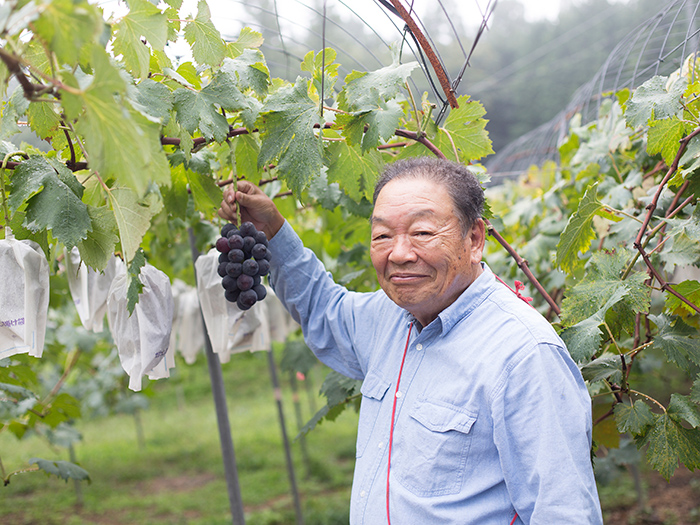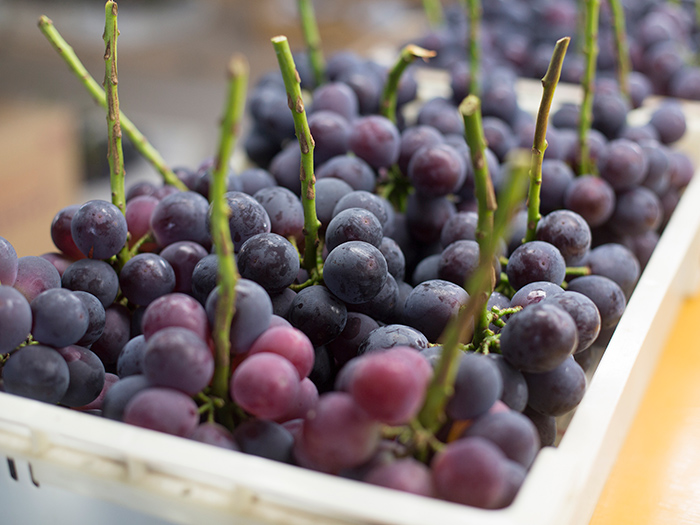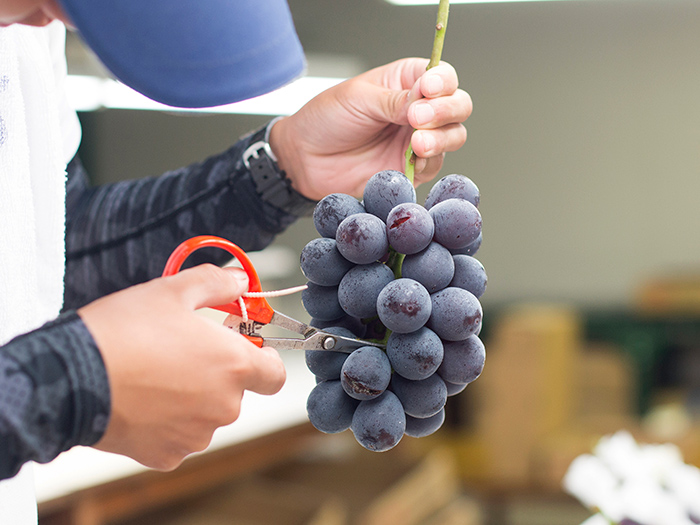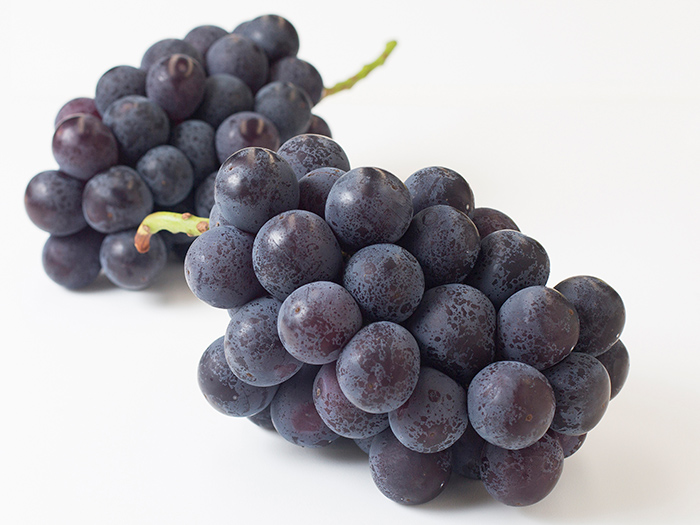 Up next is Ohara Kanko (tourist) Orchard, located between Makido Cave and Ikurado Cave, Niimi City's representative limestone caves. This orchard cultivates fruit such as peaches, pears, and apples on a karst plateau 450 to 500 m above sea level. The climate is characteristic of the area with a wide range of temperatures, and fruit full of rich sweetness and juice grows here. The long awaited peach-picking starts from the beginning of July to mid-August. By paying just the entrance fee, you can eat as many freshly picked, high quality fruit as you wish, without time limits, and the number of people who come back year on year is continuing to grow. There are many varieties of peach available, including hanayome, hikawa, hashiba, and hakuho, and you can compare these when they are at their best. Satisfy yourself mentally and physically with the beautiful satoyama semi-rural scenery and pure air.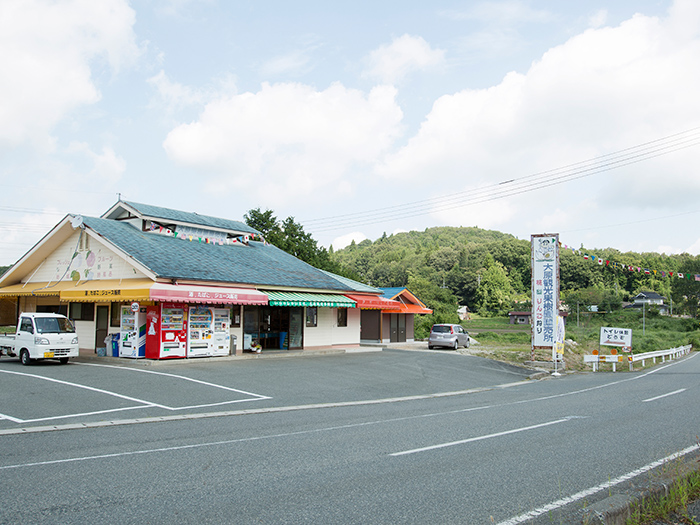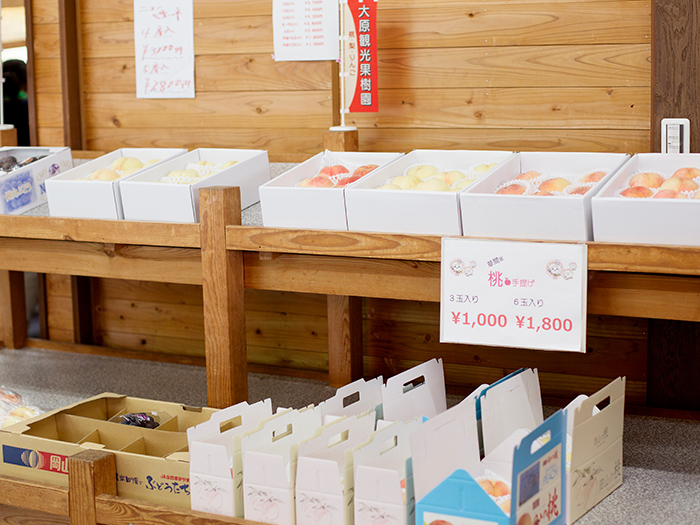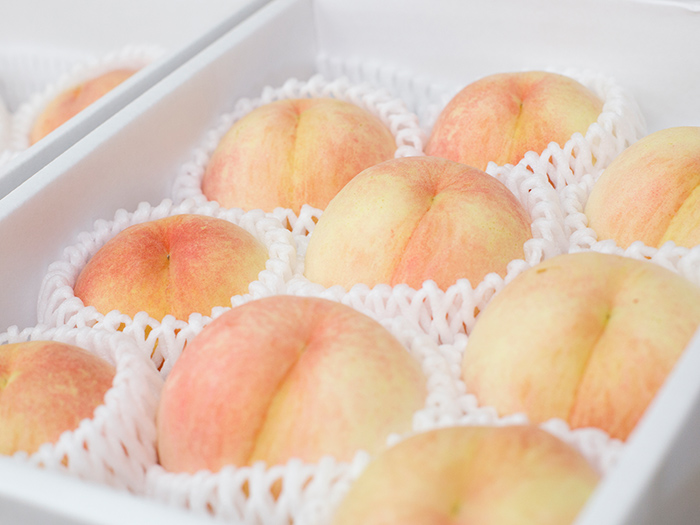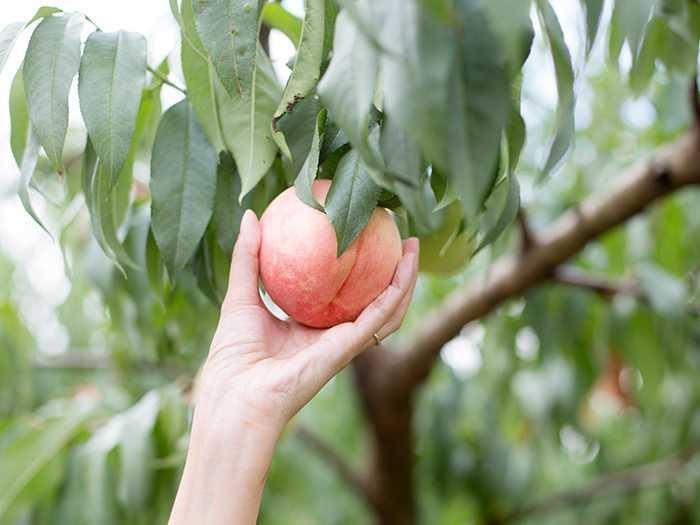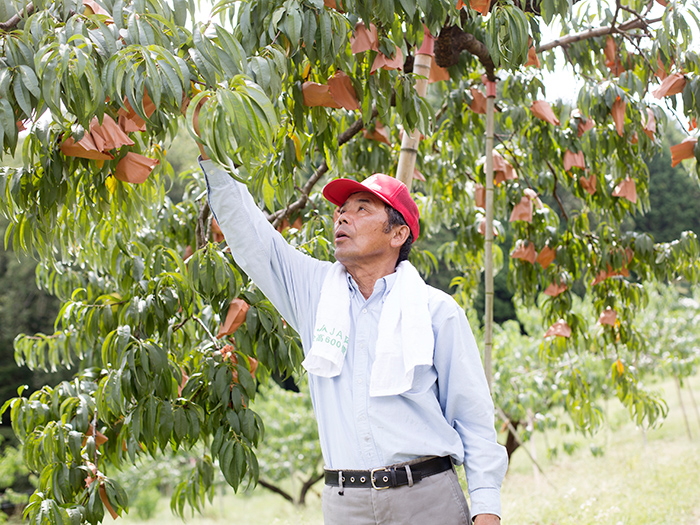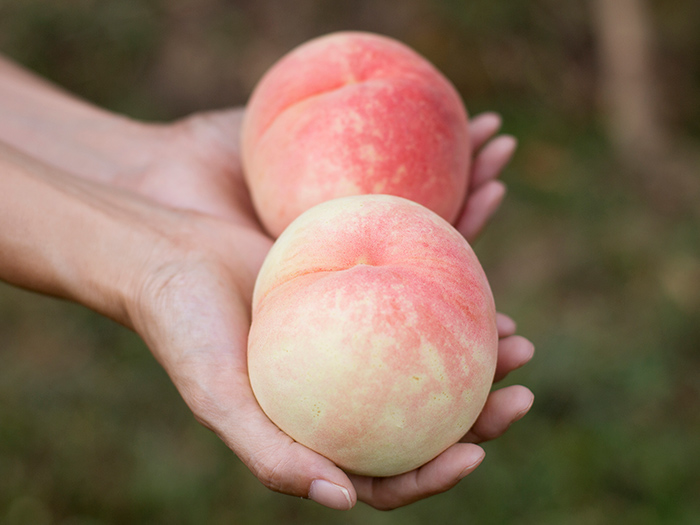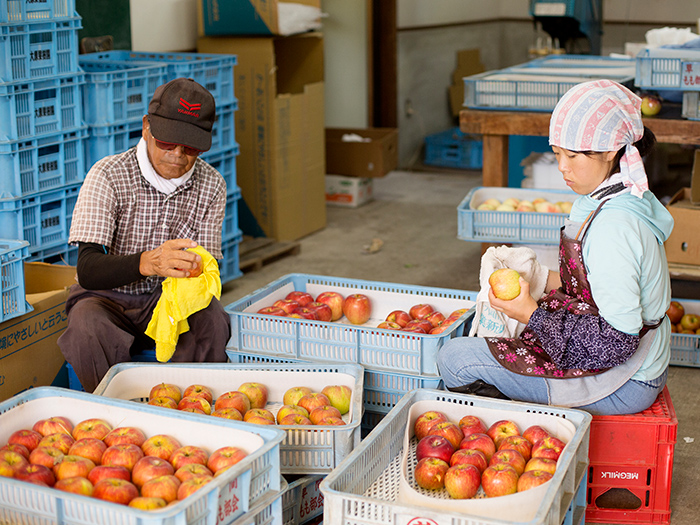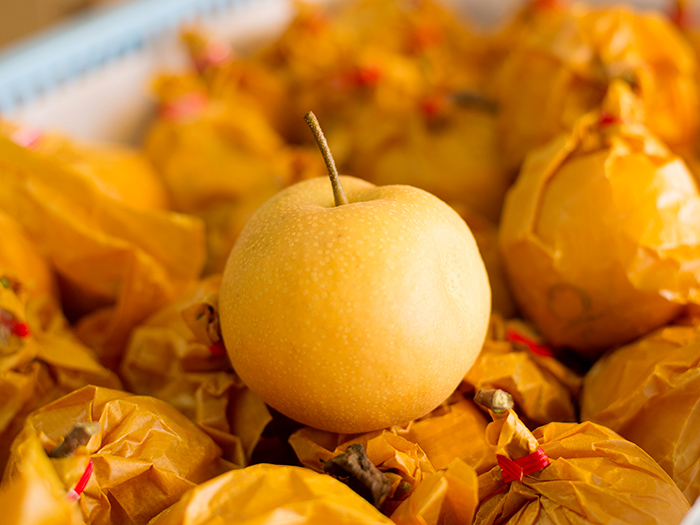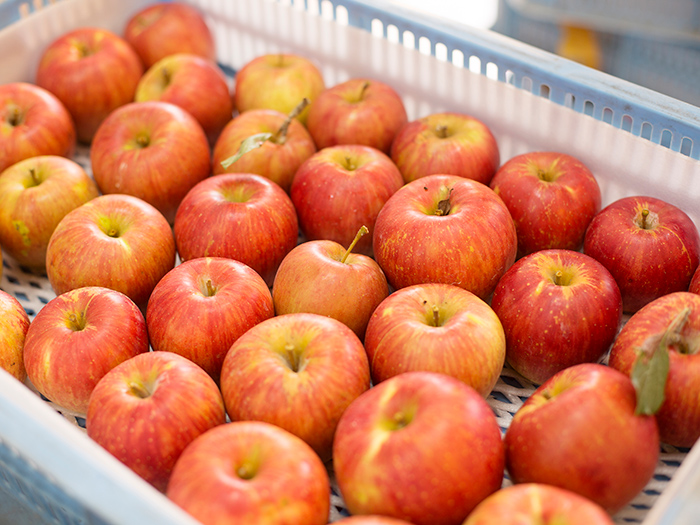 Mt. Osa in Niimi City is known as the "holy land of the wind," and is popular for activities such as paragliding. Halfway up, Early Morning's Eiji Miyamoto has created a farm, and produces black teas. He moved here in 1999 because the local topography and climate are very similar to those of the world's third greatest black tea producer, Darjeeling in India, with a wide range of temperatures, enshrouding mists during the mornings and evenings, and good drainage on the steep east-facing slopes. As the seedlings grew, he was able to start creating teas as he had always wished. The tea leaves that grow in Niimi's climate, with four striking seasons, are distinctly different in color, taste, and aroma during each quality season of spring, summer, and fall. Their quality is enough to be acknowledged by the tea master of the home of tea, the UK's East India Company. You can rest on the cafe terrace while admiring the beautiful, well-maintained tea plantation. In the spring of 2019, Mr. Miyamoto expects to begin offering new attractions for visitors to enjoy, such as developing an English garden and a tea-picking experience.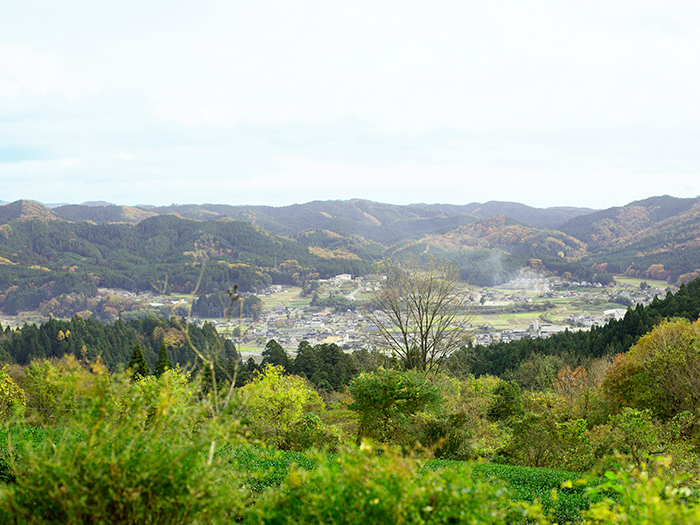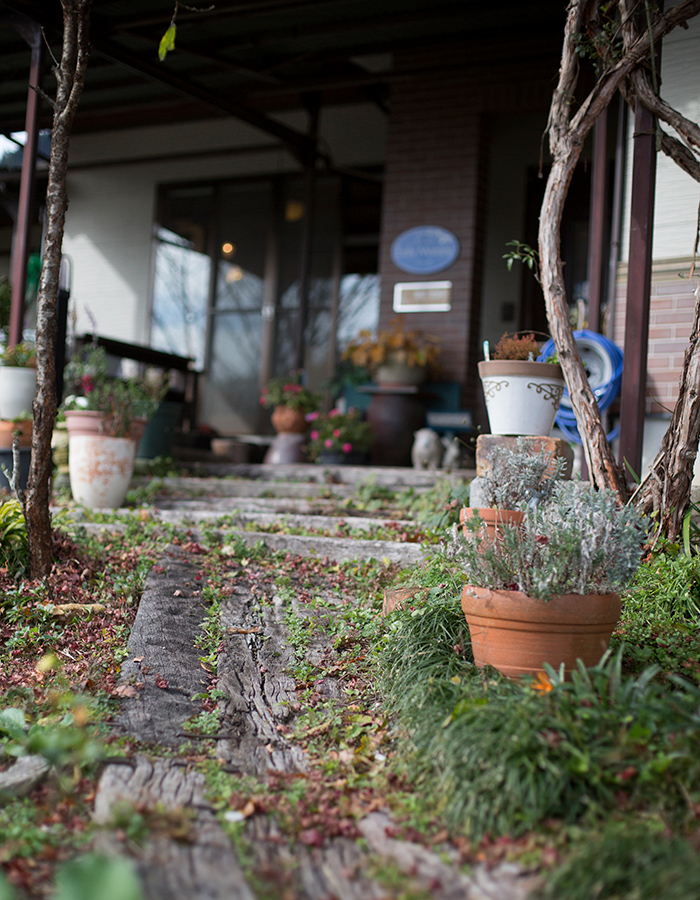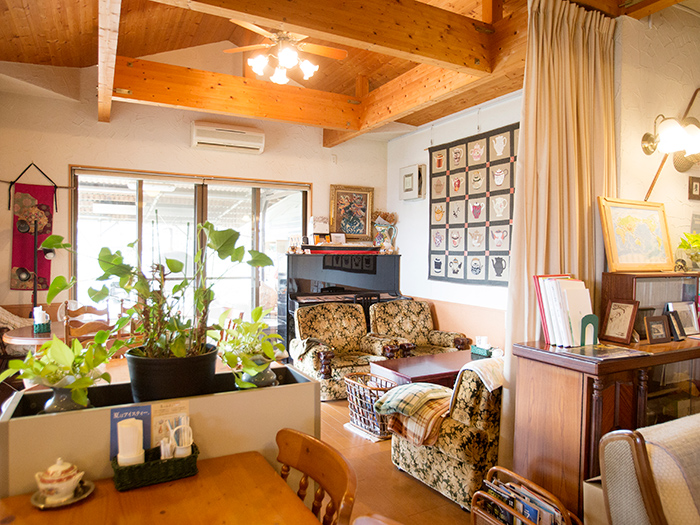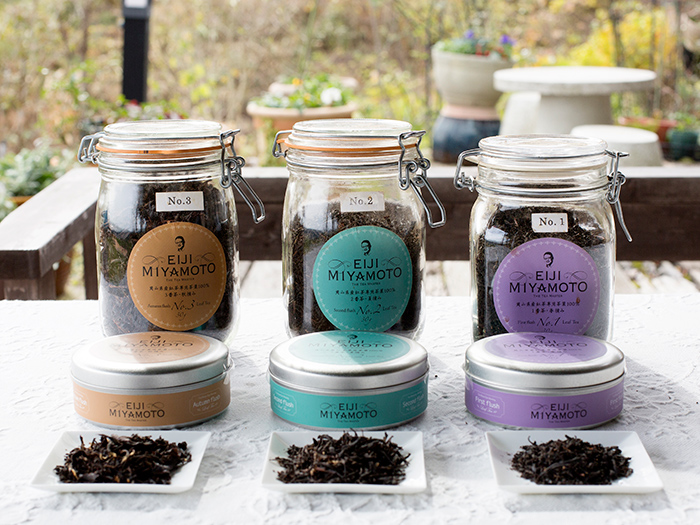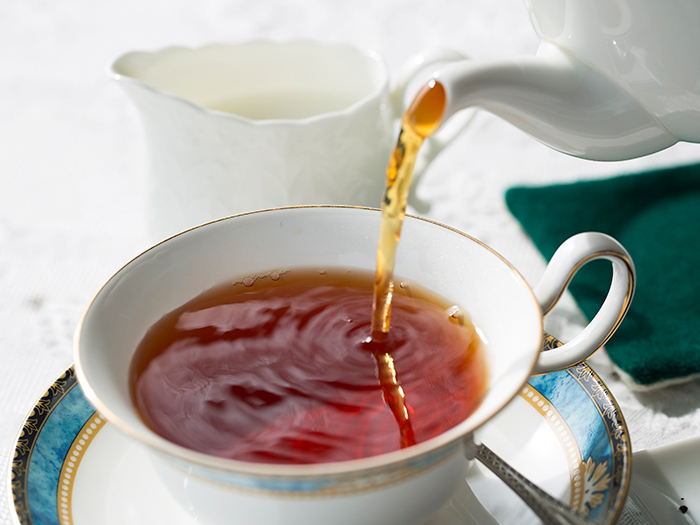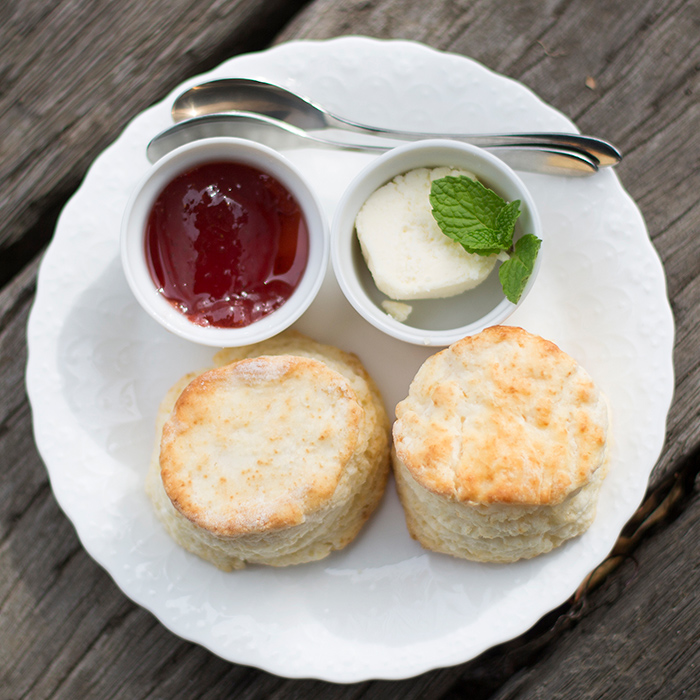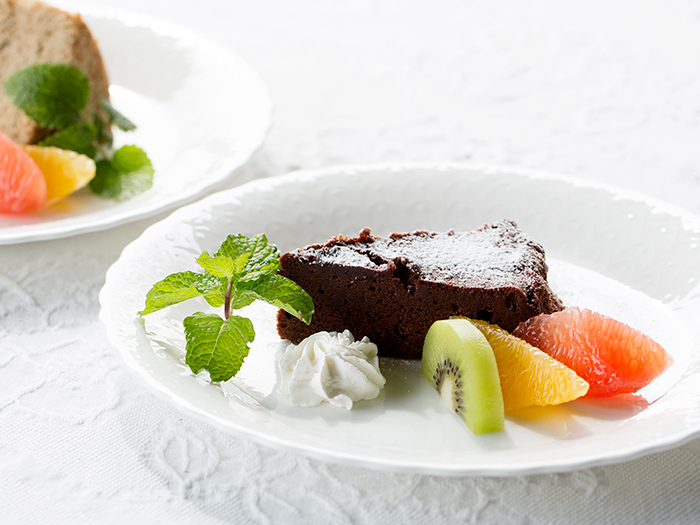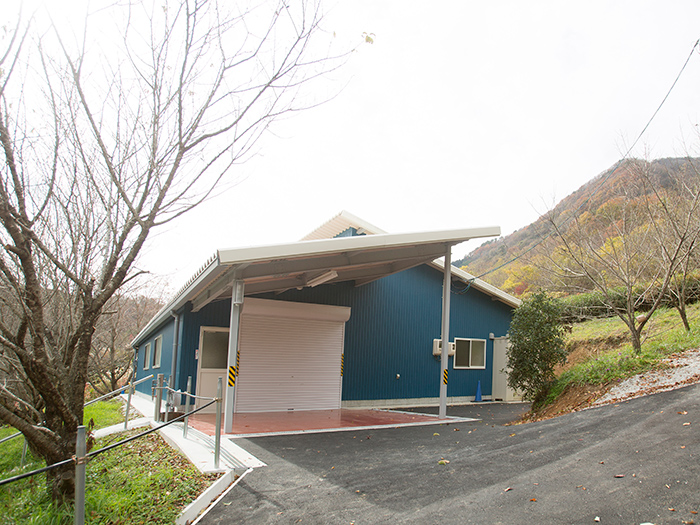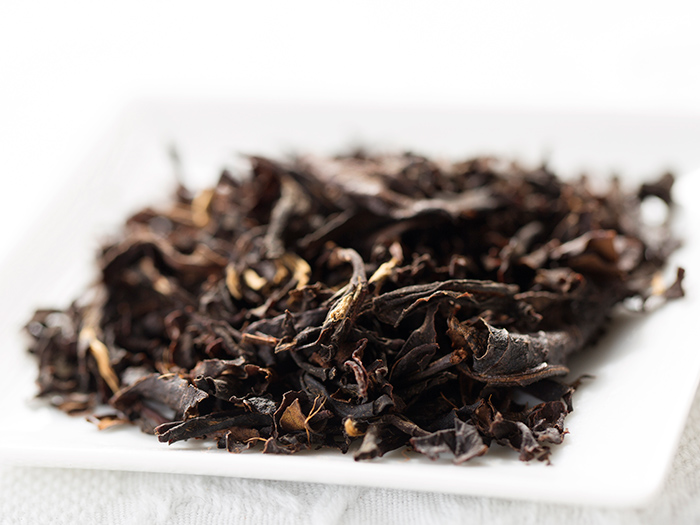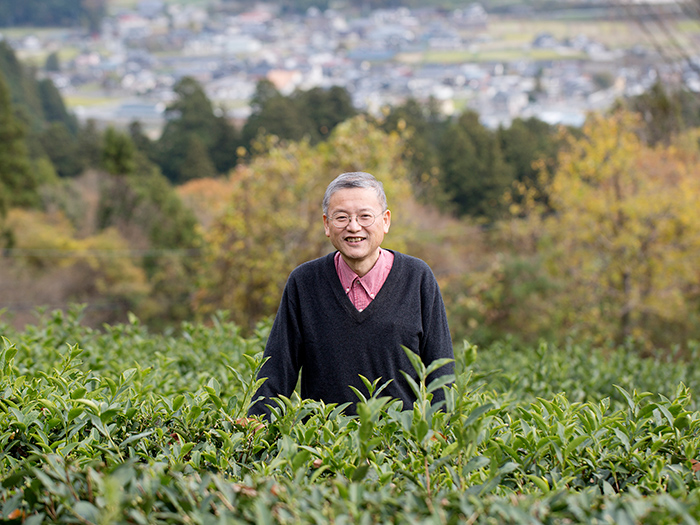 Kusama in Niimi City, with its wide karst plateau, has been famous from the Edo period (1603-1868) as a soba-producing region. The practice is so closely linked to life in the area that in the past visitors to any house would be offered hand-made soba noodles. You can taste this specialty at Soba Dojo Inakaya, an eatery also frequented by the locals. Their buckwheat flour is ground from local Kusama buckwheat with a millstone, and you can enjoy their carefully-made richly aromatic soba: freshly harvested, freshly ground, and freshly boiled. We also recommend their soba-making experience (2,700 yen for one person, booking required) where you can make your own noodles. Experience the profound world of soba with ease as you learn the basics from the owner, a skilled craftsman. You can also have fun mixing irregular (thick or short) soba noodles together; soba made with heart is exceptionally delicious.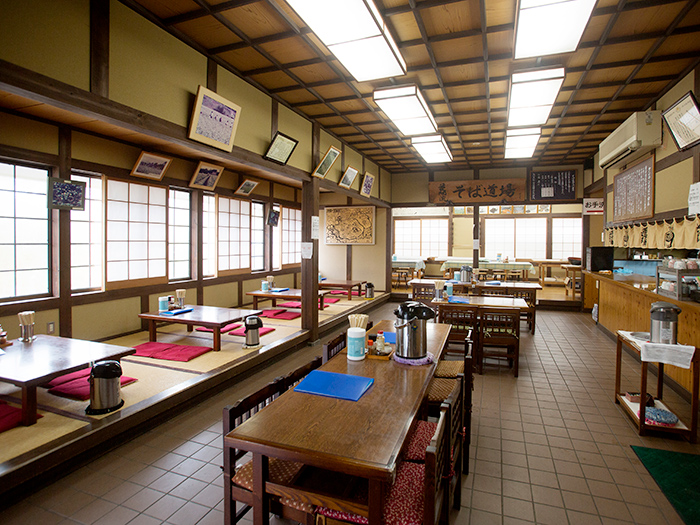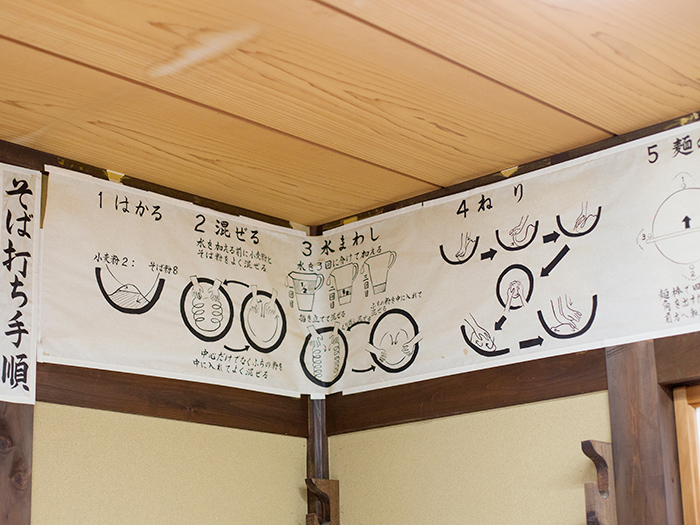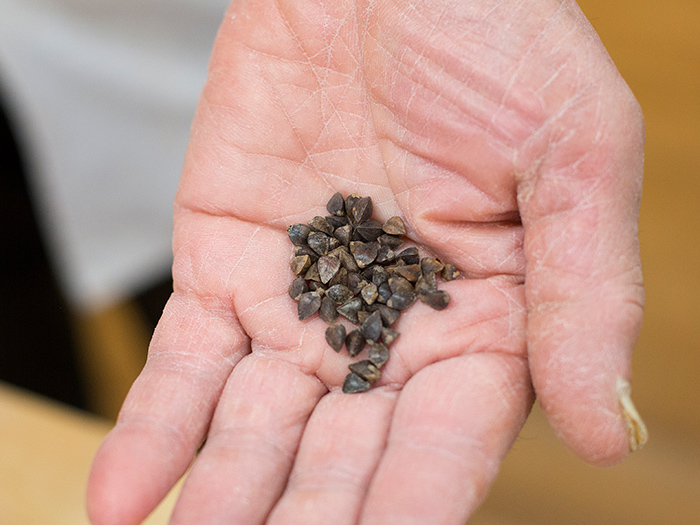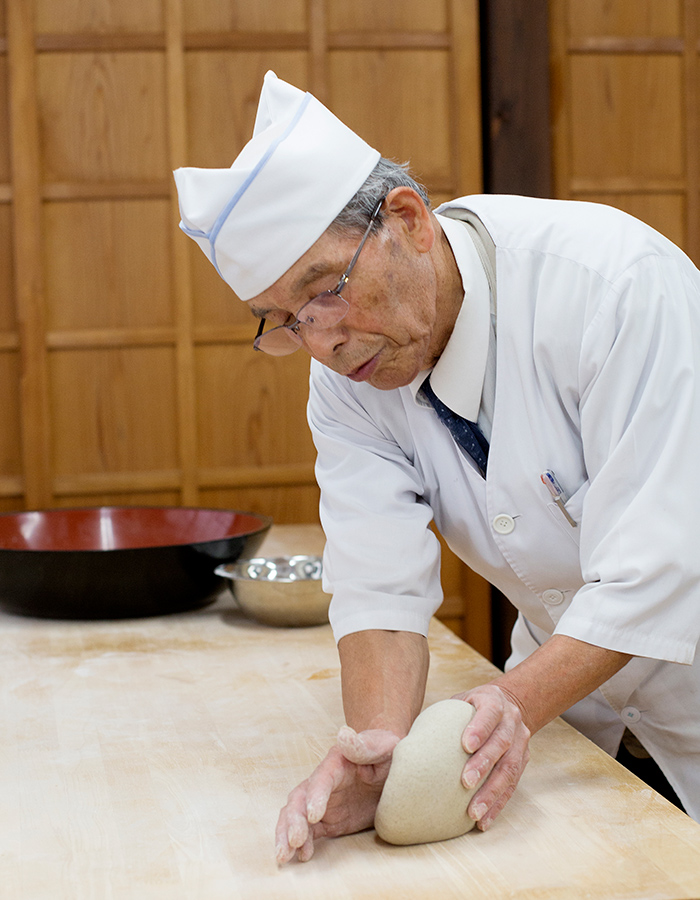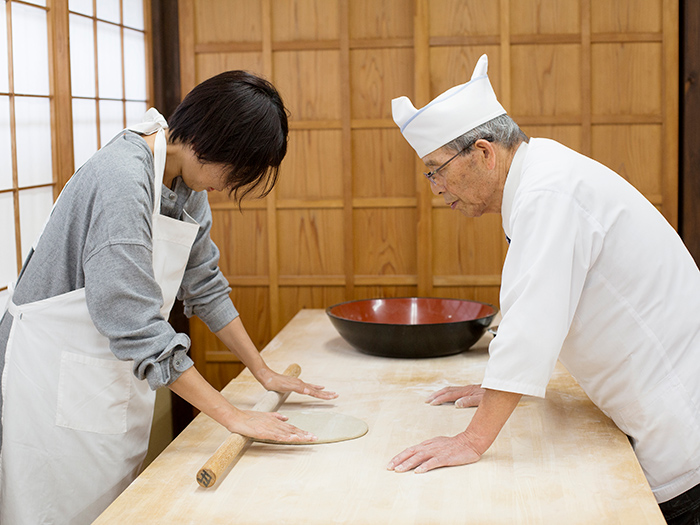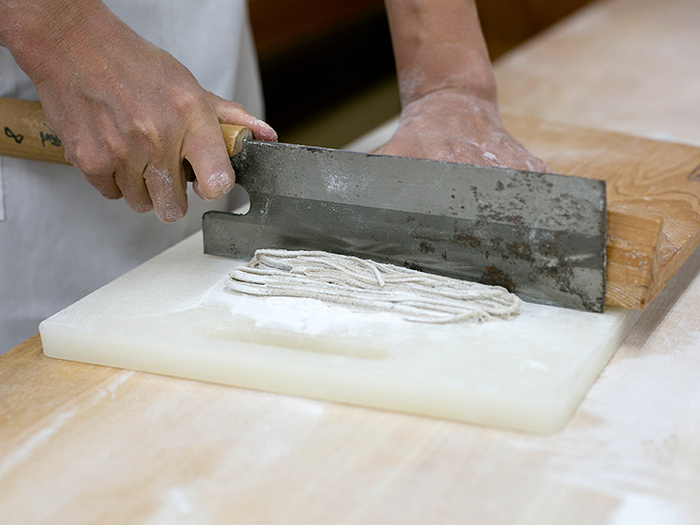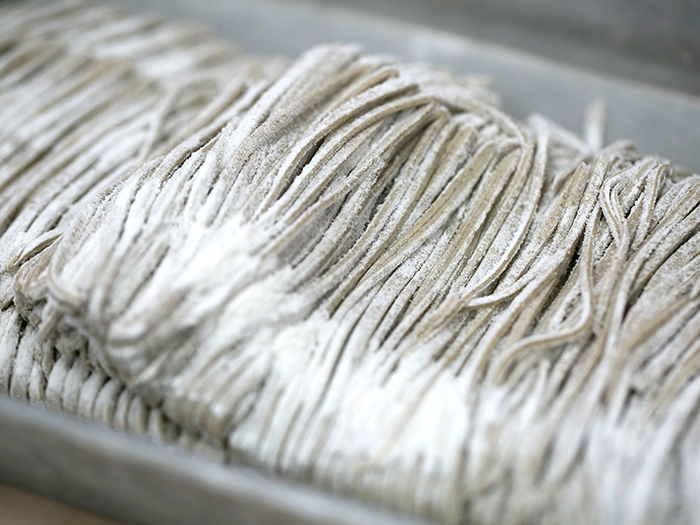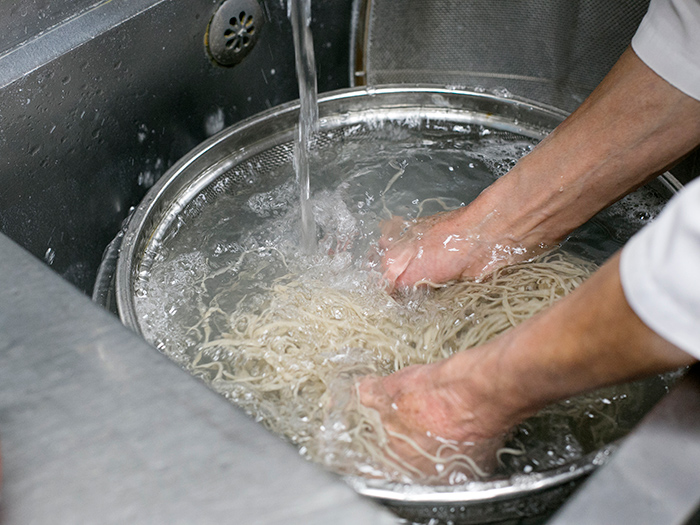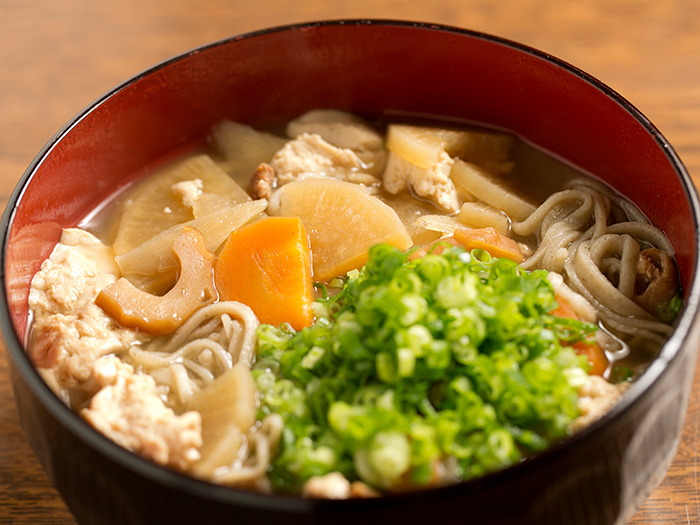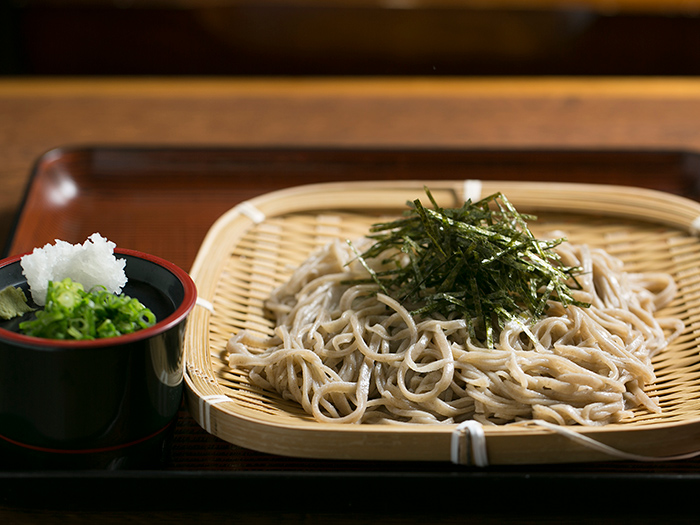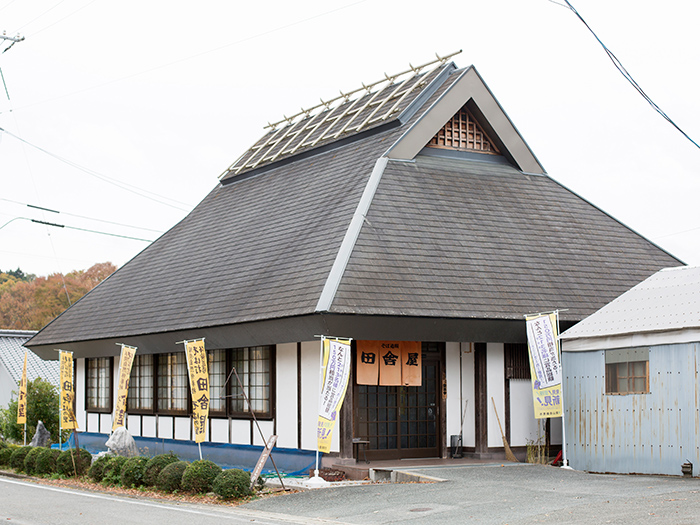 At the end of a day of travel in Niimi, head to Niimi Chiya Onsen "Ibuki no Sato," standing in a satoyama semi-rural landscape where the deep mountains and rural scenery extend before you. Located on the prefectural border between Tottori and Okayama, this hotel is busy as a sightseeing base during the winter, with customers enjoying the nearby ski resort. The water is rich with bicarbonate ions, and is popular as a beautifying bath. You can see Chiya's natural world as it changes with the seasons from the rustic open air bath, and relax both your mind and body. Another pleasure is the cuisine, overflowing with local delights. You can casually eat your fill of delicacies such as Niimi's vaunted brand Chiya beef. You can also use the eating facilities and onsen as part of a day plan. This hotel is known in the area as a place to relax.
*closed indefinitely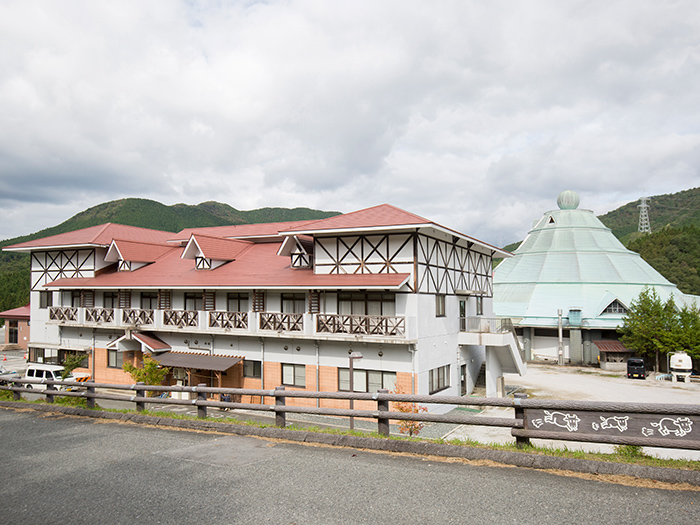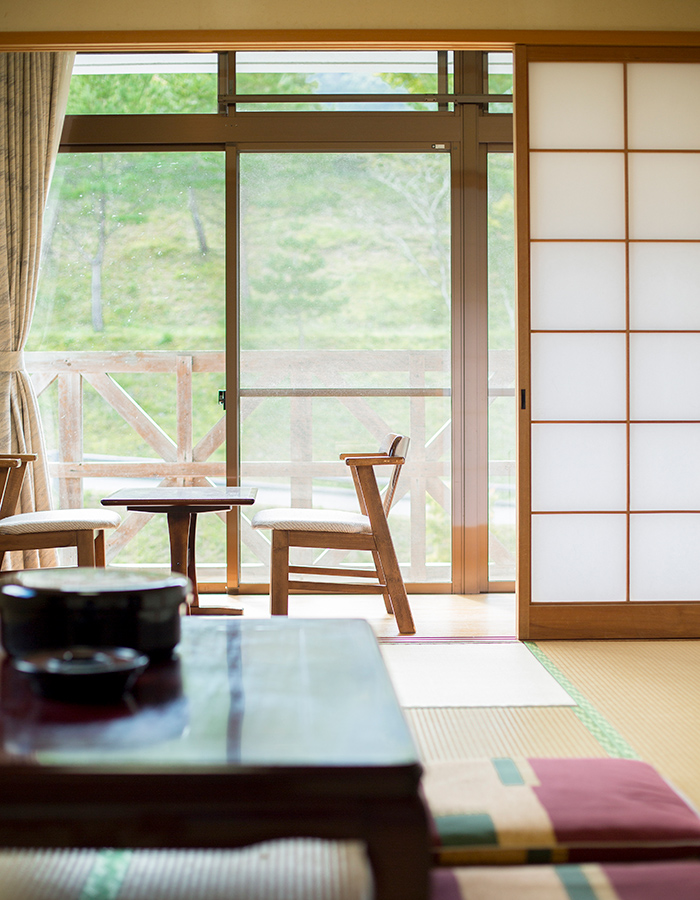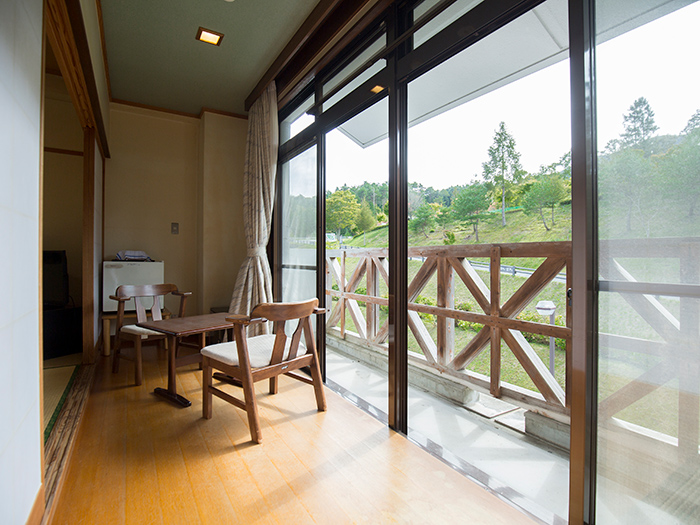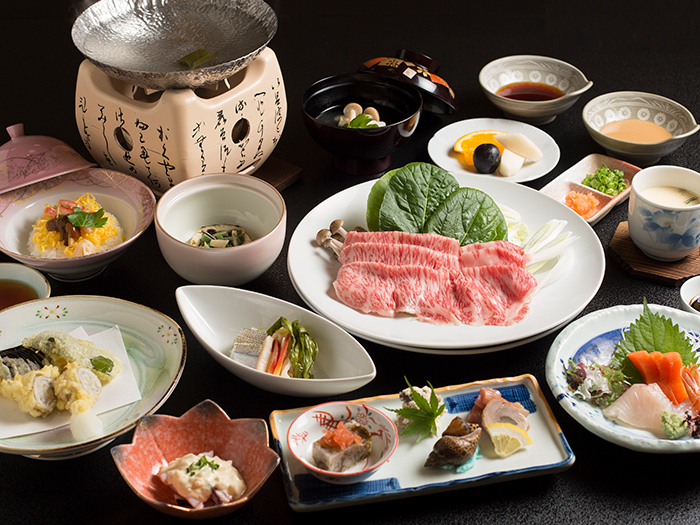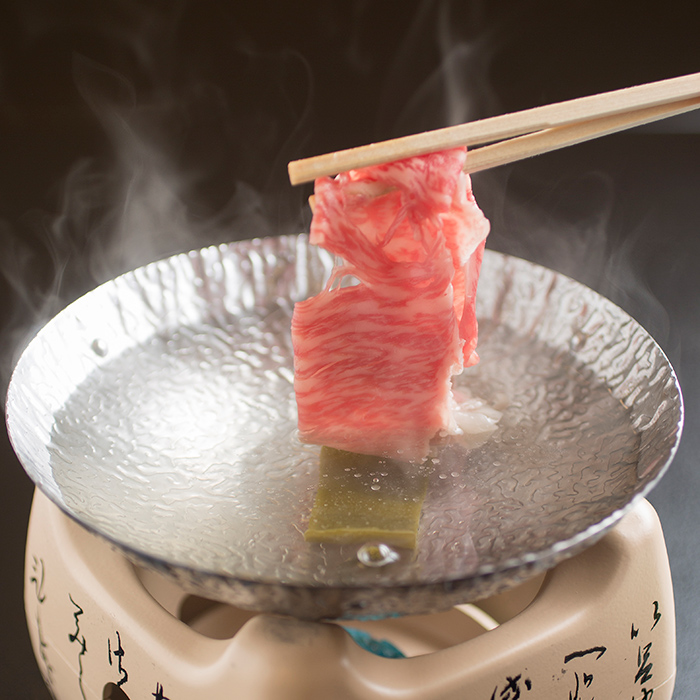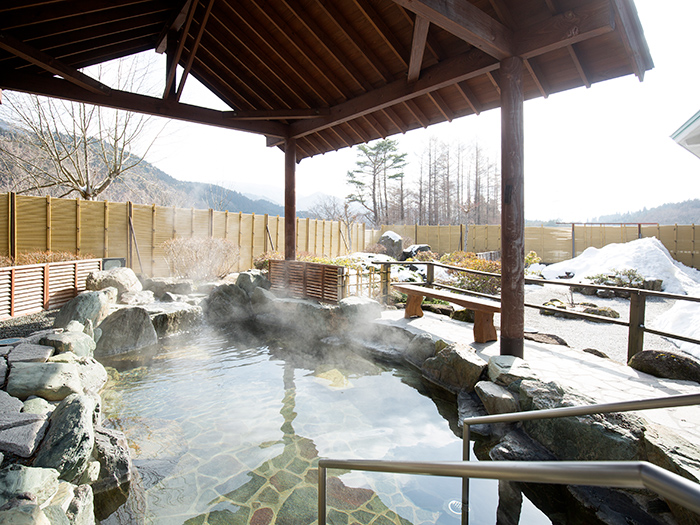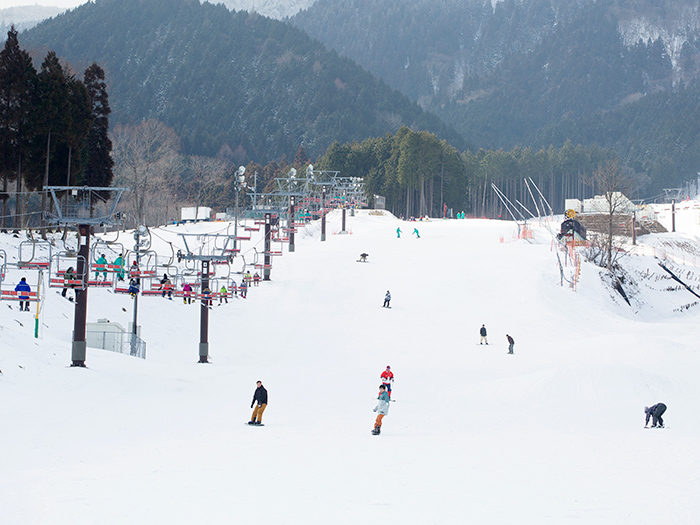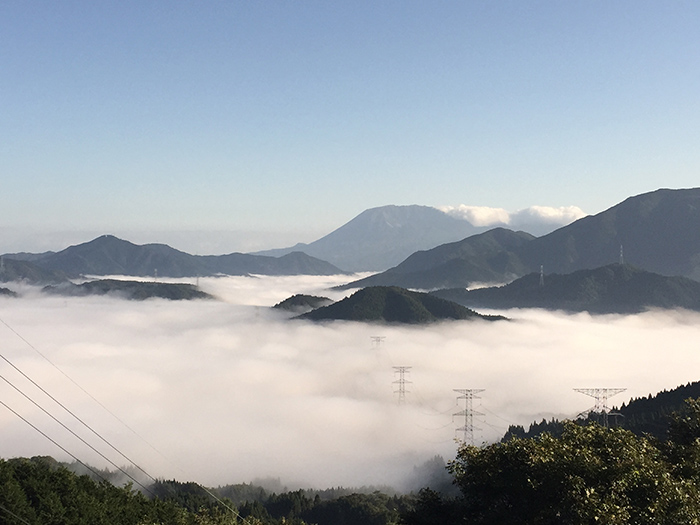 Yakiniku Chiyagyu
Address

JA Harenokuni Okayama Ashin Square, 397-2,Shoden, Niimi City, Okayama [Map]

TEL

+81-867-72-6605

Open

11:00~L.O.14:00/16:30~L.O.21:00 †Saturday,Sunday,Holiday11:00~L.O.21:00

Closed

Tuesdays

Seats

90

Parking

80

Access

About 15 minutes' drive from the Chugoku motorway / Niimi interchange, or About 10 minutes' ride on taxi from JR Niimi Station.

Credit card

Accepted

URL
Tetta Shokugen no Sato Shoka
Address

1113-1 Miyagouchi, Tetta-cho, Niimi City, Okayama [Map]

TEL

0120-19-2106 (Japanese language only)

Open

11:00~15:00(L.O.14:00)/17:00~22:00 *Evenings are reservation only

Closed

Wednesdays, Sunday evenings

Seats

80

Parking

25

Access

About 20 minutes' drive from the Chugoku motorway / Niimi interchange, or About 15minutes' ride on taxi from JR Niimi Station.

Credit card

Accepted

URL
Fruit Country Kumano
Address

2828,Hoso, Niimi City, Okayama [Map]

TEL

+81-867-75-2914*Booking necessary for grape-picking (only available in Japanese)

Open

The end of September to the beginning of October, 08:30 to 16:30 *Please inquire

Closed

No closures during fruit-picking season

Parking

50

Price

Junior high school students and older:1200yen, Age three to elementary school students:500yen

Access

About 30 minutes' drive from the Chugoku motorway / Niimi interchange, or About10minutes' ride on taxi from JR Ikura Station.

Credit card

Not accepted
Ohara Kanko Orchard
Address

1204,Kusama, Niimi City, Okayama [Map]

TEL

+81-867-74-3202*Groups interested in fruit picking should apply by FAX(+81-867-74-3403)

Open

8:00~17:00

Closed

None

Parking

30

Price

Peach-picking: Junior high school students and older: 1,500 yen, elementary school students: 1,000 yen, infants: 800 yen
Pear-picking:Junior high school students and older:800yen, elementary school students: 600 yen, infants: 500yen
Apple-picking:Junior high school students and older:700yen, elementary school students: 500 yen, infants: 400yen

Access

About 30 minutes' drive from the Chugoku motorway / Niimi interchange, or About30minutes' ride on taxi from JR Niimi Station.

Credit card

Not accepted

URL
Specialist Tea Shop Early Morning
Address

2239-8,Osaosakabe, Niimi City, Okayama [Map]

TEL

+81-867-98-3939

Open

10:00~17:00

Closed

Mondays (or the following day if Monday is a holiday)

Seats

24

Parking

7

Access

About 30 minutes' drive from the Chugoku motorway / Niimi interchange, or About 30 minutes' ride on taxi from JR Niimi Station.

Credit card

Accepted

URL
Soba Dojo Inakaya
Address

8729-2,Kusama, Niimi City, Okayama [Map]

TEL

+81-867-74-2077

Open

10:30~16:00(L.O.15:30) *Soba-making experiences are available at 10:00 or 14:00, and booking is necessary (only available in Japanese)

Closed

Mondays (or the following day if Monday is a holiday)

Seats

36

Parking

30

Access

About 30 minutes' drive from the Chugoku motorway / Niimi interchange, or About10minutes' ride on taxi from JR Ikura Station.

Credit card

Not accepted

URL
Niimi Chiya Onsen "Ibuki no Sato"
Address

1336-5,Chiyahanami, Niimi City, Okayama [Map]

TEL

+81-867-77-2020

Open

IN15:00 OUT10:00

Closed

None

Parking

100

Price

From 8800 yen for adults, 6600 yen for elementary school students

Access

About 30 minutes' drive from the Chugoku motorway / Niimi interchange, or About 30 minutes' ride on taxi from JR Niimi Station.

Credit card

Accepted

URL
(This information is as of October 2020)