The deeper you go the more delicious, fun, and beautiful your discoveries will be.
The city of Onomichi, in the eastern part of Hiroshima Prefecture, bridges Japan's main island of Honshu and small islands in the Seto Inland Sea. Onomichi, teeming with houses and temples in the narrow lanes that wind up the sides of the hills, is referred to as "the city of hills". The city retains much of the character of its past life as a prosperous port town and the cityscape has a certain unique air of nostalgia. The city has been used as a location for a large number of film and TV productions. In recent years a new complex built in an old renovated seaside warehouse called Onomichi U2 has been garnering attention as a popular new landmark. The complex has an art & craft shop, a bar, a bakery, a cycle shop, and a hotel where guests can take their bicycles into their rooms, making it the ideal base for those aiming to take on the Shimanami Kaido cycle course. The complex also has a restaurant, but if you'd prefer to eat at a restaurant thronged with locals, Takahara Seikichi Shokudo (about 15 minutes' walk away) is also highly recommended. If you go for a stroll up the lanes in the hills you will find small but highly unique shops dotted about. Snacks from a shop called Nekonotepan Kojo, especially their popular biscotti, are just the thing when out strolling, and homemade honey from Hachimitsu Beeio would make a souvenir that's sure to please. If you have time, try taking in the Onomichi City Museum of Art as part of your walk around the city. (This information is as of November 2017)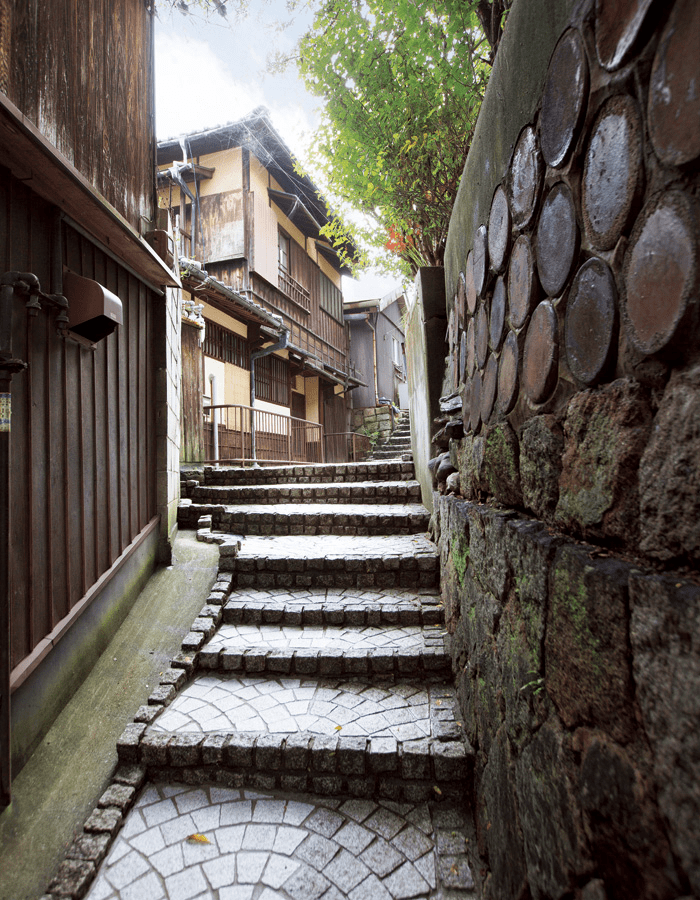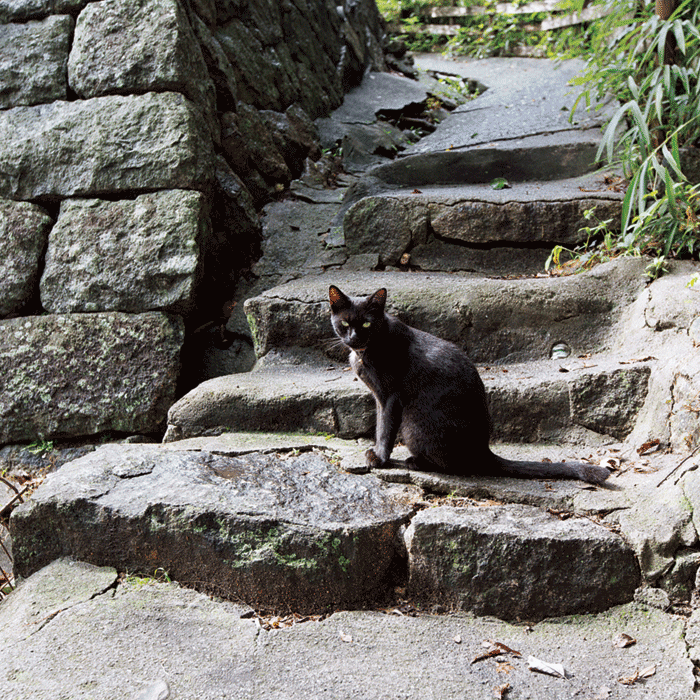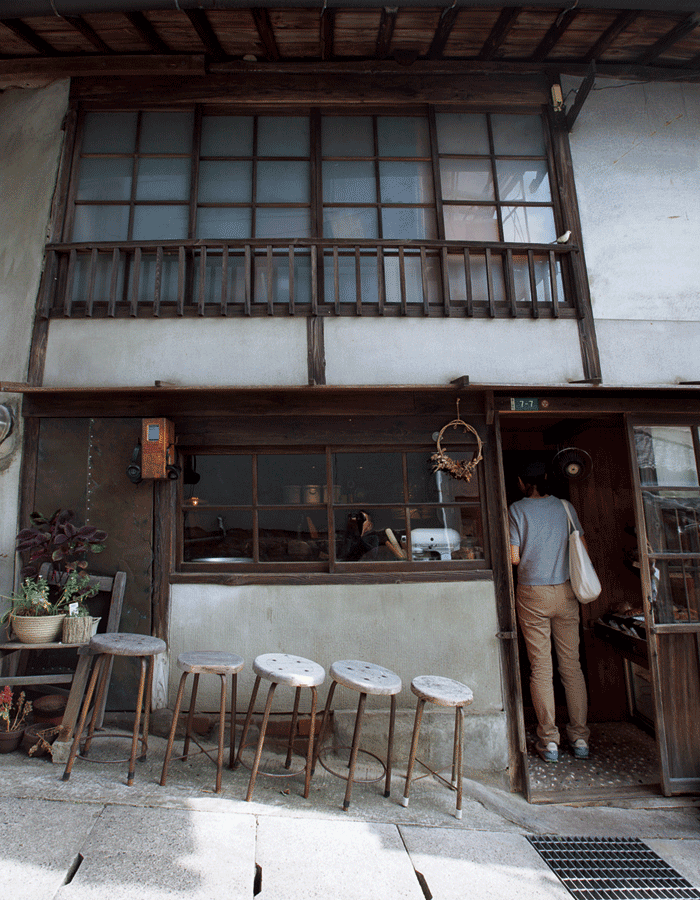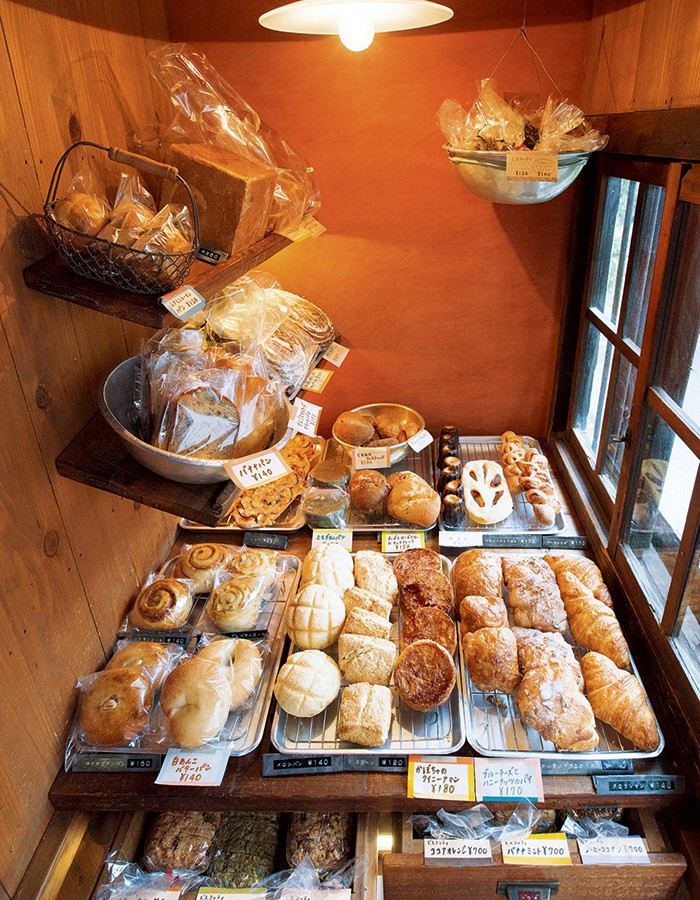 The Bread Factory Nekonote is tucked away along the narrow hill road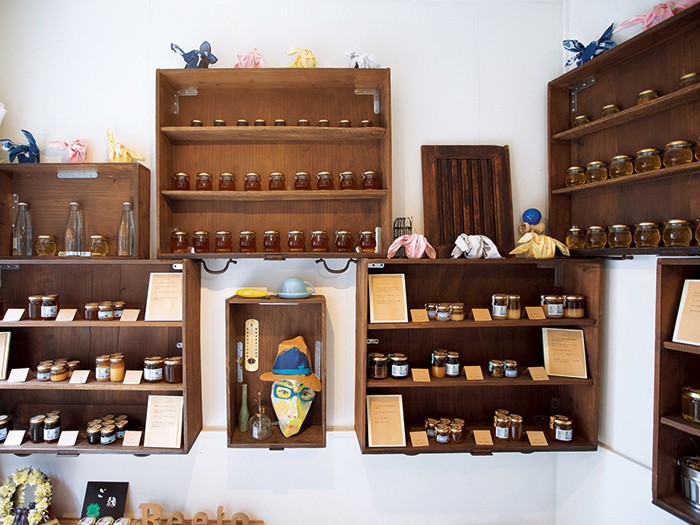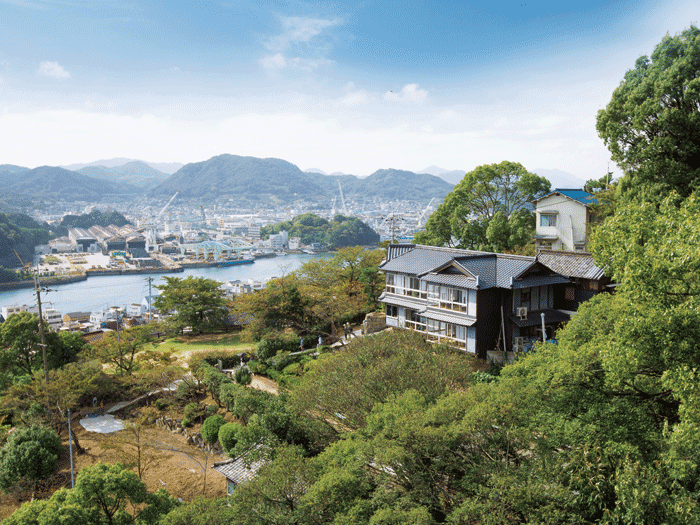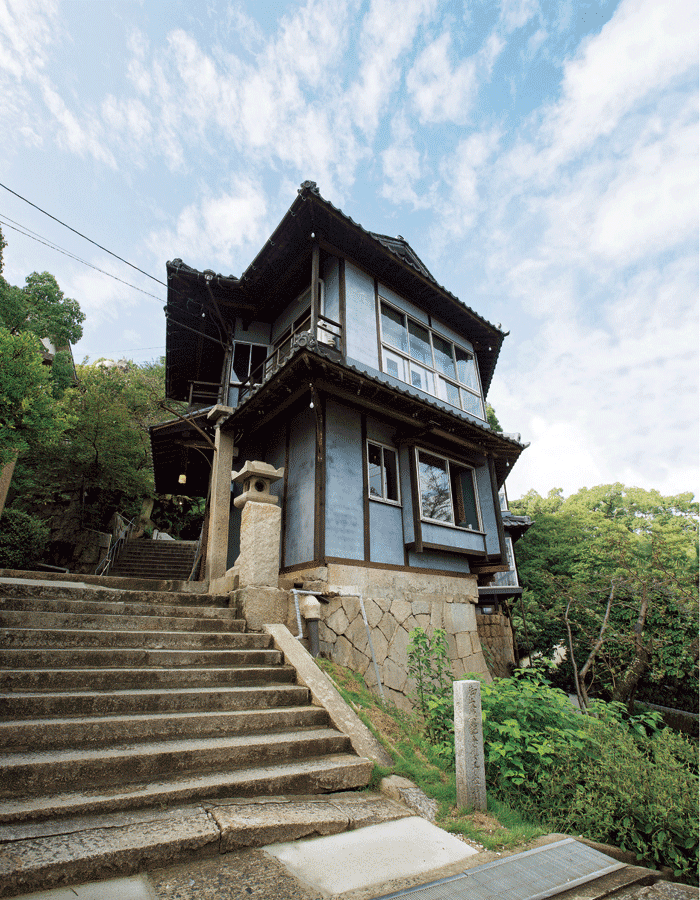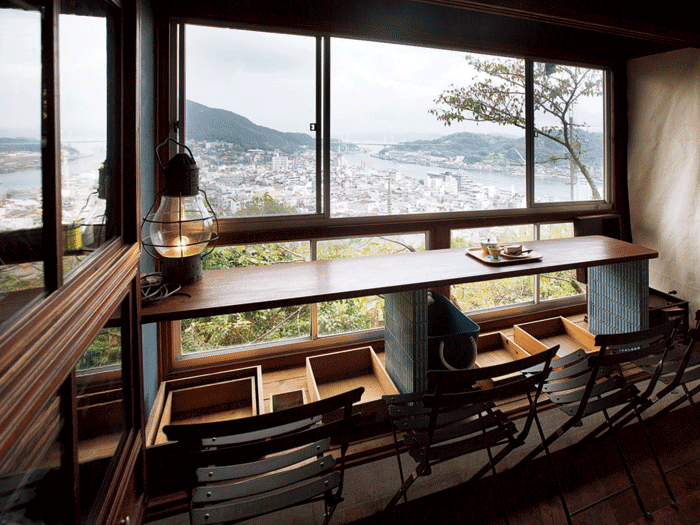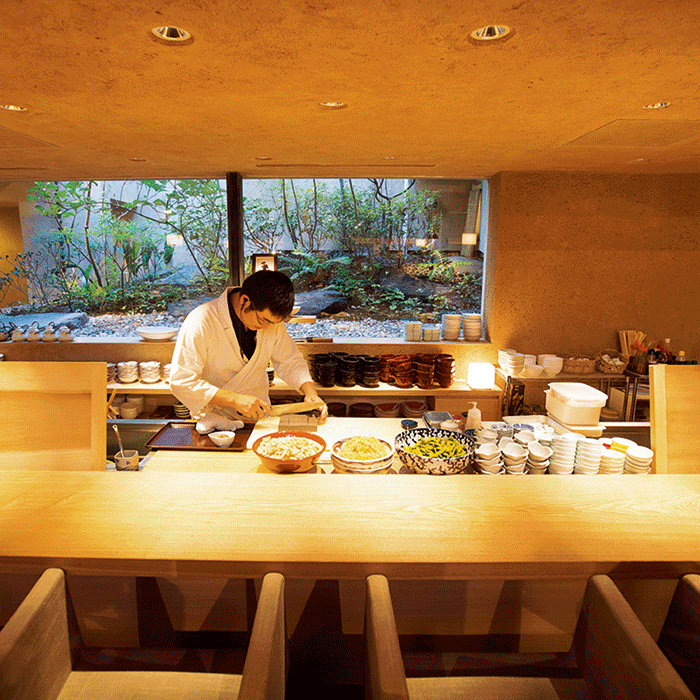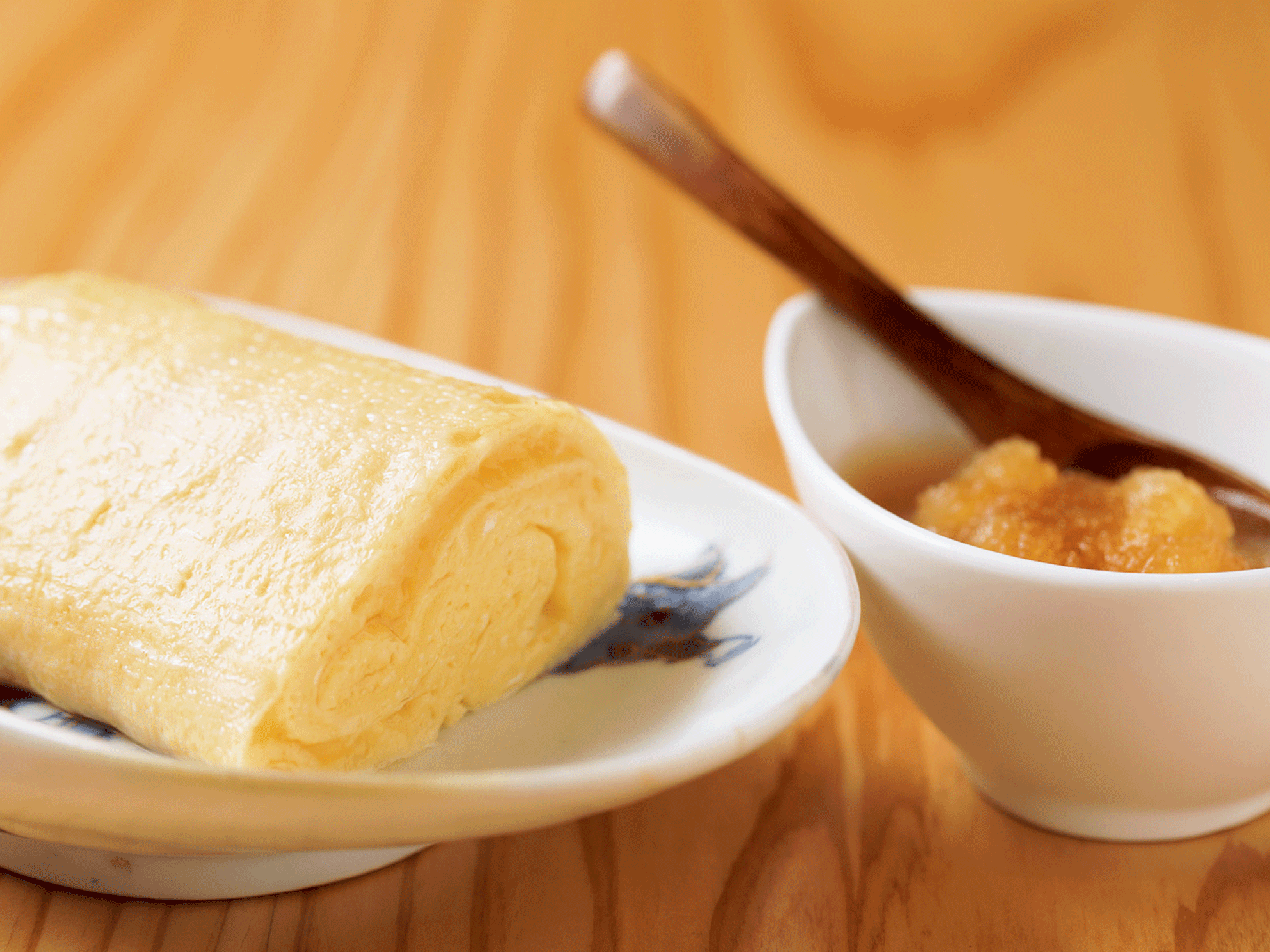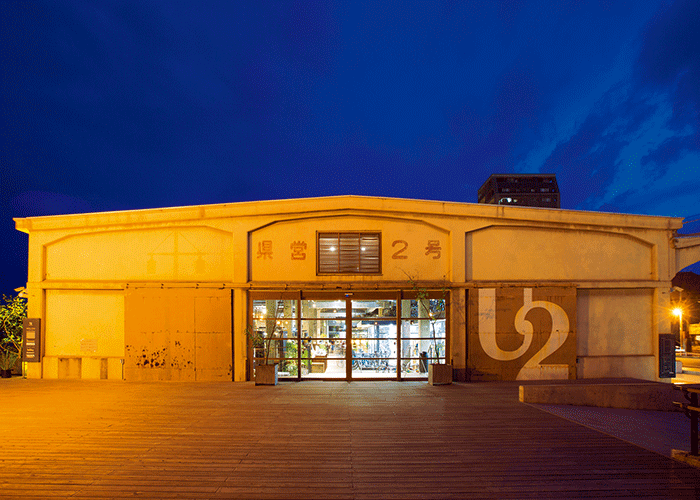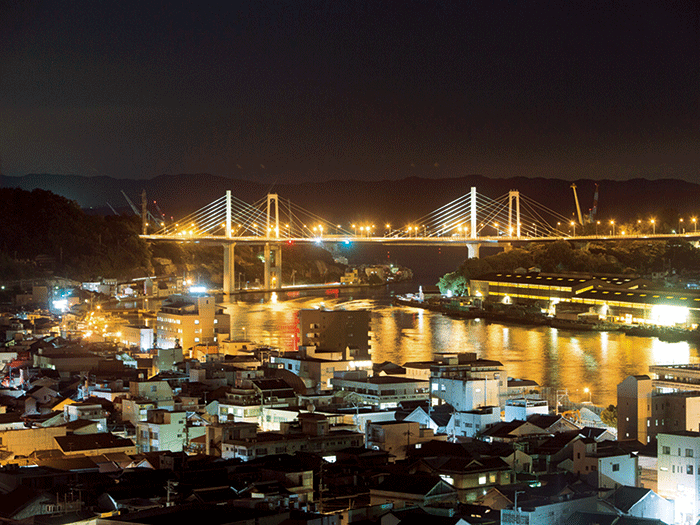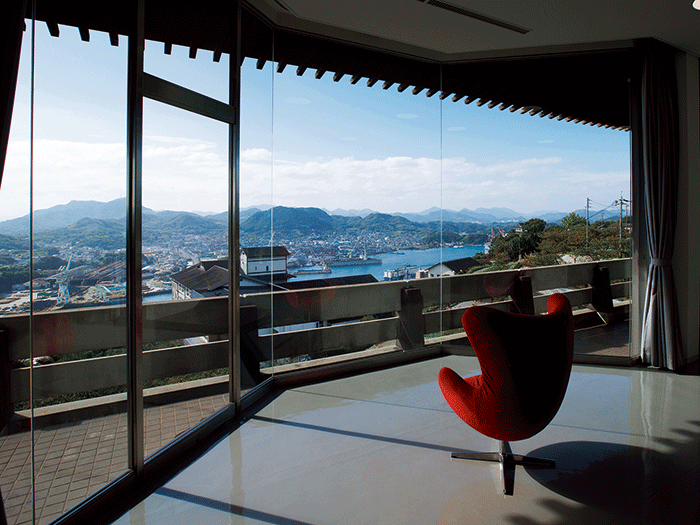 From the second floor lobby of the Onomichi City Museum of Art, you can gain an unbroken view of the Onomichi Waterway and the opposite shore of Mukaishima Island. Sit in a "designer's chair," and enjoy the scenery to your heart's content.
Onomichi has many narrow alleyways and hilly roads that are impassable by car, so in order to access this area by car, we recommend parking in the car parks near JR Onomichi Station and Senkoji Temple and then walking around.
TAKAHARASEIKICHI-SHOKUDO
Address

2-2-19 Tuchido,Onomichi-shi,Hiroshima [Map]

TEL

+81-848-24-6880

Open

17:00-23:00(22:00L.O.)

Closed

Monday
†Store closed from time to time

Access

About 11 minutes on foot from JR Onomichi Station

Access

About 10 minutes ride on taxi from JR Shin-Onomichi Station
NEKONOTE Bread Industry
Address

7-7 Higashituchido-cho,Onomichi-shi,Hiroshima [Map]

TEL

+81-50-6864-4987

Open

10:00-Sunset

Closed

Tuesday&Wednesday

Access

About 10 minutes on foot from JR Onomichi Station

Access

About 10 minutes' ride on taxi from JR Shin Onomichi Station to the nearest point on the road, and then walk for another 10 minutes
HACHIMITSU Beeio
Address

17-26 Higashituchido-cho,Onomichi-shi,Hiroshima [Map]

TEL

+81-90-5970-2391

Open

10:00-18:00

Closed

Monday – Friday

Access

About 15 minutes on foot from JR Onomichi Station

Access

About 10 minutes' ride on taxi from JR Shin Onomichi Station to the nearest point on the road, and then walk for another 5 minutes
ONOMICHI CITY ART MUSEUM
Address

17-19 Nishituchido-cho,Onomichi-shi,Hiroshima [Map]

TEL

+81-848-23-2281

Open

9:00-17:00(Entry until 16:30)

Closed

Monday ( Open when National holiday),Exhibition change time

Price

Depending on Exhibition

URL

Access

About 15 minutes on foot from JR Onomichi Station

Access

About 15 minutes ride on taxi from JR Shin-Onomichi Station

Access

Take bus bound for azuma from JR Onomichi Station( No.1 gate) and get off at Nagaeguchi bus stop, then take "Senkoji-yama ropeway" and get off at "Sancho Station", then 5 minutes on foot